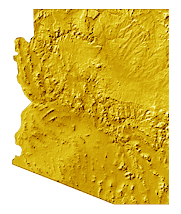 Arizona Bass Fishing Reports
The map to the left will take you to each lake's page. There you will find details about lake facilities, launch fees, anglers input and tips on lures and patterns that are catching bass.
On each page there is a link to the FISHING REPORTS PAGE. Let us know about your latest fishing trip by filling out this report . It will be posted on the appropriate lake page.
Also join in our FISHING DISCUSSION FORUM where you may talk about your favorite fishing subjects or issues dealing with our sport.
San Carlos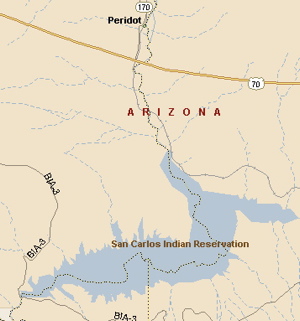 San Carlos Lake is a 20,000-acre lake in the east-central part of the state, 35 miles south-east of Globe, AZ.
San Carlos has approximately 158 miles of shoreline and averages 19,500 acre feet of water in a good season, making it the largest body of water within Arizona. The 25-mile-long lake is relatively shallow with few drop offs. The main lake has a maximum depth of some 75 feet at the dam.
Formed by the Coolidge Dam for the irrigation needs of southcentral Arizona, the lake level can be unstable.
San Carlos Lake can be a haven for big bass when the water level remains beneficial for several years in a row. At times this lake can deliver a limit of bass in the six to seven pound range.
The lake is open year round to boating, fishing, swimming and water skiing.
Available fish in the lake are largemouth bass, crappie, panfish and catfish.
Located in eastern Arizona east of Globe it is an easy one hour drive on US Highway 70 to the San Carlos Lake turnoff, south at State Highway 170.
Sunday, Feb 1
Hi: 60˚ F

Lo: 37˚ F

Mostly Sunny
Precip: 2%

Mostly Clear
Precip: 0%