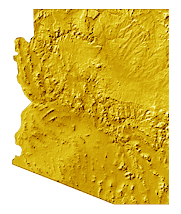 Arizona Bass Fishing Reports
The map to the left will take you to each lake's page. There you will find details about lake facilities, launch fees, anglers input and tips on lures and patterns that are catching bass.
On each page there is a link to the FISHING REPORTS PAGE. Let us know about your latest fishing trip by filling out this report . It will be posted on the appropriate lake page.
Also join in our FISHING DISCUSSION FORUM where you may talk about your favorite fishing subjects or issues dealing with our sport.
Lyman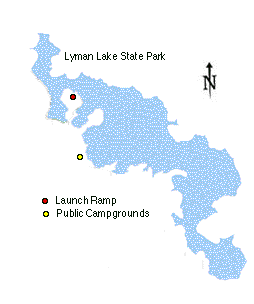 Lyman Lake is at an elevation of 5,980 feet in Lyman Lake State Park.
The lake has 1,500 surface acres and a depth of 22 feet.
The lake is maintained and owned by Arizona State Parks. Excellent water quality and a tremendous amount of food source makes for quality bass fishing.
Largemouth, smallmouth and yellow bass are available to the angler. Other species found in the lake are walleye, northern pike and channel catfish.
Lyman Lake State Park has a small herd of buffalo to great you when you arrive. The herd often grazes beside the access road..
Lyman Lake State Park has a high elevation of approximately 6,000 ft, however during the summer months, expect warm temperatures with afternoon thunderstorms possible especially in July and August. Daytime high temperatures can exceed 90 degrees. Winter brings cool to cold temperatures and frequent snow. Be prepared for cool temperatures at higher elevations and dress in layers for your travels in this state of varying climates.
Lyman Lake State Park is located in eastern Arizona. The lake is one mile off U.S. Highway 191, about 11 miles south of St. Johns or 18 miles north of Springerville.
For more information, Lyman Lake State Park, P.O. Box 1428St. John, AZ, 85936, Phone: 520-337-4441, Fax: 520-337-4649.
Monday, Nov 24
Hi: 44˚ F

Lo: 14˚ F

Mostly Sunny
Precip: 0%

Mostly Clear
Precip: 0%