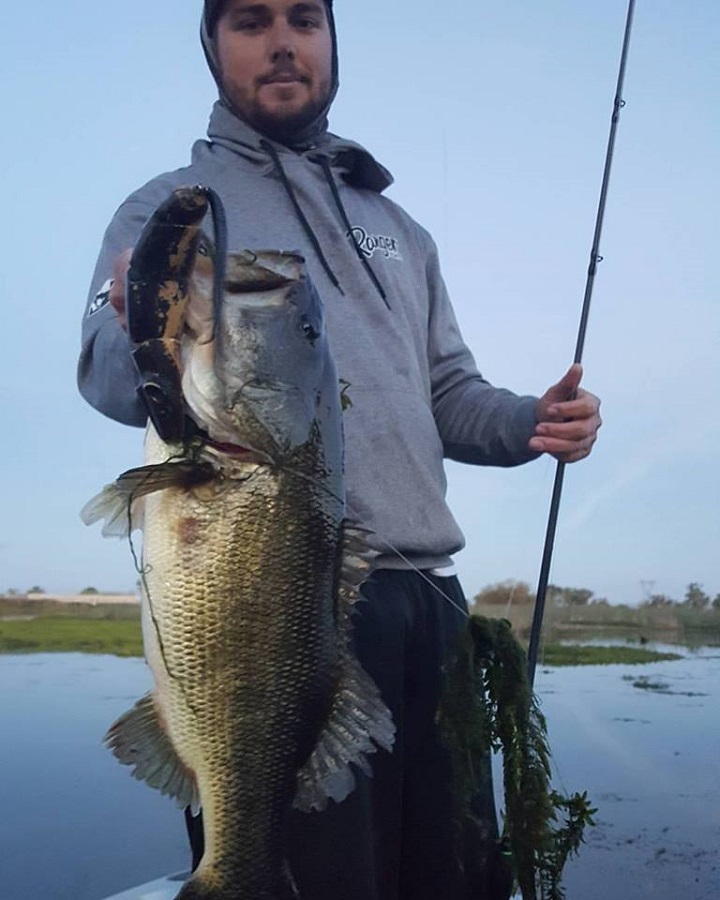 Delta Report…. Great Month for #FishOakley as Anglers from Throughout the West start rolling in for their First Major Event of the Year! FLW Costa Pro-Am going now at Russo's Marina. The Weekend will wind down Sunday with the High School State Championship at Russo's as well.
Dan's Delta Outdoors Team event #3 is Next weekend (May 20th) at Big Break Marina. Pre Registration available NOW at Dan's Delta Outdoors. Each team member that comes in early to register will be given a raffle ticket for a 50.00 Dan's Delta gift certificate.
Isleton Fishing Report
Striper Trolling and plug casting has stayed fair the last few days. Dirty "D" is a bit Windy this week. Trolling the Angry Eyes and Savage Preys is the best bet. Sturgeon anglers moved West . Catfish start to show in better numbers with Mackerel.
Rio Vista Fishing Report
WINDY, but forecast to improve later this weekend. Shore bound anglers are scoring both species. The best place to score a striped bass or sturgeon remains Sandy Beach and the area of the Power Lines, use Sardines or Shad. Trolling is scoring many limits stripers and occasionally, a 10-12 pounder caught. Savage Prey and P-line Angry Eye lures are key for the trolling anglers.
Walnut Grove Fishing Report
Trolling Savage Prey baits colors 8 to 10 foot deep is key as the spring push continues. The Dirty "D" is clearing its name and conditions are improving for Black Bass in the area. Spinnerbaits and Fizzle jigs are working in the Hog Area. Bank anglers tossing shad and Sardines prevail for an occasional Striper those looking for bigger bites. Drifting live baits for stripers cracking the 10 pound plus keeps anglers smiling..
Central Delta Fishing Report
Most Blackie anglers are sticking with Strike King Blade minnows paired with Fatsack Swim Jigs. Wind and overcast this weekend slow rolling Fatsack Tackle blades and Strike King square bills searching ledges near sparse tulle flats. Stripers had another cameo appearance this week yet it was very brief. Crappie and Bluegill also had a improvement this week.
Frank's Tract Fishing Report
After being beat up by crazy winds for a week, we got a third round of winds. Black bass bite is at a consistent tougher than normal bite. Hematoma Beavers on over cast days also working well. We are seeing a few big Black Bass with ¾ ounce Jigs. Others looking to score are starting to crank DDO Customs and Big Poppa's are solid options.
West Delta Fishing Report
Bundle up and braving the wind is worth trying. The stripers are here anchovies and sardines in many areas for bank anglers, Antioch Pier and along Sherman Island rd. Stripes to 28 pounds have grabbed baits . Trollers it's getting started on both sides with Red Barn being the top choice, if they aren't there move to the Eddo's Side. Chartreuse patterns are the best bet.
Contra Loma Fishing Report
One of the best local bets! Try fishing for catfish at Channel Point, Loma Island or from a boat with nightcrawlers or chicken liver. Trout are biting on nightcrawlers at Channel Point, near the swim area, or from a boat. Black bass fishing has been good again this week, biting on artificial baits/lures or nightcrawlers anywhere around the lake. Try fishing for crappie or bluegill with jigs or worms at the boat ramp area, Loma Island or Channel Point area.
Los Vaqueros Fishing Report
The Best bet is fishing for trout with all the trout plants and cool water temperatures. They are being caught in South Cove and Oak Point as well as Peninsula Cove. The baits of choice for shore anglers is garlic scented PowerBaits, nightcrawlers or Kastmasters. Trout average a pound and a half but range to over 5 lbs. Light tackle is important for catching trout with 4-6 pound test being plenty.
Del Valle Fishing Report
Trout is OK, most anglers are catching them on either garlic or colored Power Bait or nightcrawlers. Staff would also recommend using small spinners or smaller jerk baits, Lucky Craft, or yo zuri. Anglers have been catching trout in the deeper waters, as the fish are staying down at depths of 15-20 feet. Black bass are hitting pretty good. Find fallen trees, weed beds or the tulle patches. We would recommend throwing either a weedless senko or artificial crawdads on a ½- to a 1-oz football jighead. Anglers are also catching them on shallow to mid running crank baits.
Provided by Dan's Delta Outdoors, 1625 Main St Oakley CA 925/234-4694 Follow us on Facebook