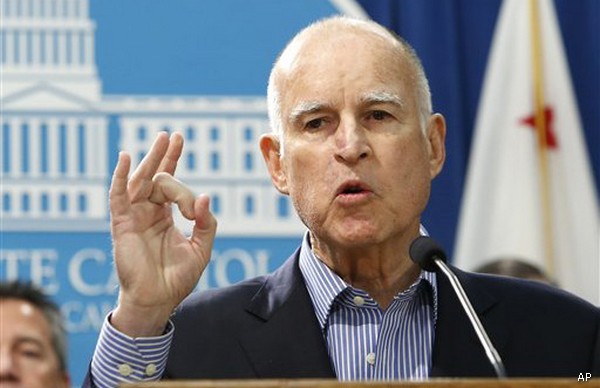 Sacramento, CA — Governor Brown's May revision of the California Budget released Thursday slashed over $100 million in funds designated for drought response. With the drought officially declared "over" in April, the remaining $63 million intended for the state's drought package will go to CalFire.

The San Jose Mercury News reported on these changes Thursday noting:

"In January, before heavy winter rains came, the governor proposed increasing the state budget by $179 million to address the five-year drought. Now, having declared it over in April, he proposes to reduce that increase to $63 million, with much of the remaining money to go for increased firefighting — from more fire engines to longer hours at CalFire stations — to deal with the risk from 100 million dead trees in the Sierra Nevada and to help with emergency water supplies in Central Valley communities whose wells ran dry. Responding to the crumbling of the Oroville Dam spillway in February, the revised budget also proposes an increase of $11.8 million for the state Department of Water Resources and other agencies to expand inspection of spillways, gates and other structures at large dams around California, and to update flood maps and emergency action plans.

In response to Brown's proposed budget cuts, Executive Director of Restorethe Delta Barbara Barrigan-Parrilla said,

"While we understand Governor Brown's plan to hold onto public dollars in case major cuts are made to Federal health insurance programs and services, we maintain that cutting funding for drought planning and programs is short sighted.

"The only way to guarantee a sustainable future for California is to plan for prolonged droughts punctuated by cycles of flood and to create water efficiency projects at the local level. This was done in Australia when they abandoned their large pipeline project for local water conservation systems. The

Delta

tunnels will not serve Californians during periods of drought, or during flood when waters are filled with sediment.

"Draining Northern California waters through the

Delta

, with or without tunnels, will not sustain all of California during a drier future. With the overuse and eventual death of Northern California rivers, CA will also lose the San Francisco Bay-

Delta

, our fisheries, our source waters, drinking water reliability for Northern Californians, and ultimately California's economy.

"If drought returns in the years ahead, declines in adequate clean drinking water supplies could lead to public health challenges throughout California that would be exacerbated by a cut in Federal water monitoring and clean-up programs, creating a downward spiral between public health outcomes and clean water supplies.