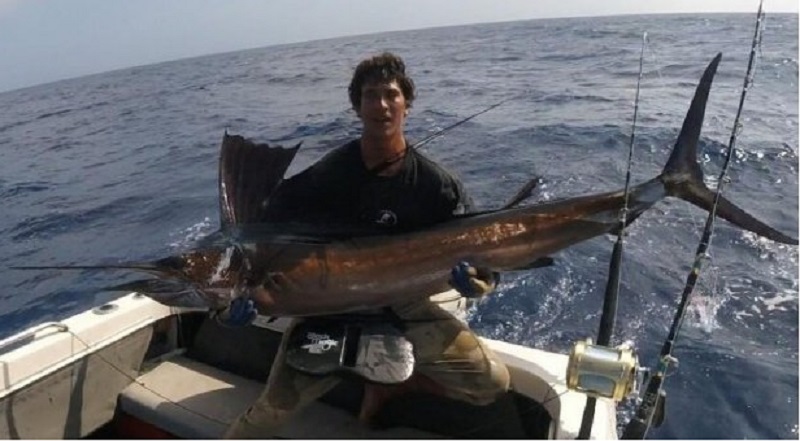 Rescuers employed the GPS functionality of a Lowrance Elite unit to locate Ross Chapman, who survived half a day alone in the water off Western Australia's Exmouth coast earlier this year.
Having just released an estimated 250Kg blue marlin, Ross accidentally fell overboard in an attempt to retrieve a camera knocked from the boat's gunwale.
With the engine of the trailerboat in gear, Ross struggled to swim after the evading vessel.
Attempts to grab onto lines trolling from the back of the boat were to no avail, with Ross resigned to watching the Poppa George motor off into the distance.
Hours later, other anglers stumbled across the unmanned vessel. Having heard radio calls trying to raise Ross earlier in the morning, they were quick to jump aboard to find clues to his whereabouts.
"Once Liam was onboard Poppa George, the user friendly Lowrance unit had the rescuers headed straight to my last know position," Ross said.
"In those circumstances, every minute counts," he added. The trail function of the Lowrance GPS system pinpointed where control of the Poppa George was lost, highlighted by the transition from straight troll lines to erratic circle work.
With Ross' last location announced on the radio, the search party raced towards it.
Eventually a local charter vessel stumbled across Ross waving in the water. He had been in the ocean for over six hours wearing nothing but board shorts.
Ross was treated for severe hypothermia and shock after the ordeal, and has now made a full recovery.