The Top Stick Tour & Columbia Specialty Company Partner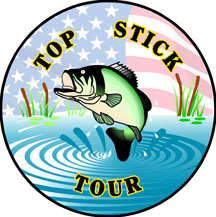 For Immediate release:
January 26, 2012
The Top Stick Tour(TST) and Columbia Specialty Company(CSC) are excited to announce they have reached agreement on a partnership for the 2012 Top Stick Tour season. The finite details have yet to be worked out but it is on par with last season. "I'm really excited about what we have for 2012 and what will be coming in the next year or so," said John Barron, President of The Top Stick Tour. "Our anglers will benefit from our deepened payback and with the help of Columbia Specialty, have the opportunity for a prosperous and FUN season of fishing." Local sponsorship is the foundation of local circuits and Columbia Specialty has enabled The Top Stick Tour to provide a great arena for anglers in Southern California.
Columbia Specialty is one of the premier West Coast suppliers of stainless steel and alloy piping products and also offers welding fabrication services to compliment their machine shop. Since the 80's, Columbia Specialty has expanded their customer base to include the petro-chemical, power, aerospace, marine, water filtration and commercial construction industries. They can handle any type of material from Carbon Steel to Exotic Alloys and their capabilities range from ordinary spool fabrication to advanced complex assemblies. You can visit CSC at http://www.columbiaspecialty.com/index.htm
Look for full details on the 2012 season shortly. Visit us at www.topsticktour.com for our 2012 schedule/information and follow us on twitter at http://twitter.com/topsticktour for immediate information and updates as they happen.
We are all looking forward to a great 2012 season so come out and join us for fun, fishing, and camaraderie