California Delta and Reports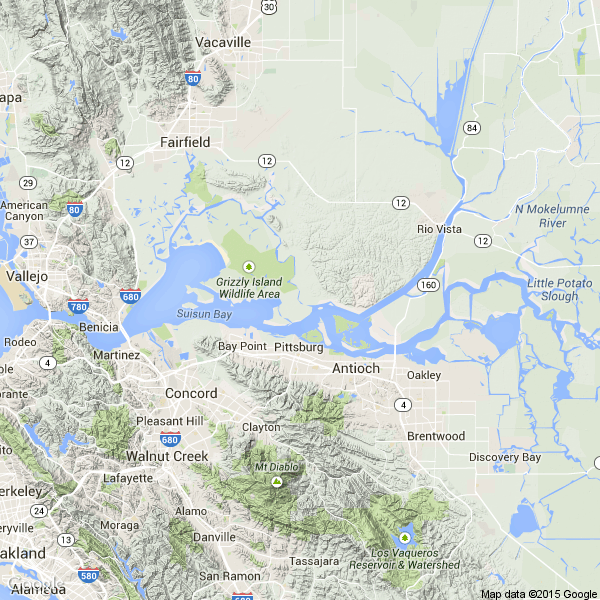 Click for Navionics/Google interactive map
Friday, Sep 4


Thursday, September 3rd, 2015
Report: Delta Report

Stripers and Salmon are starting to show in better numbers.

This Weekend- Free Fishing Day Saturday No License required!

Free bait with 20 dollar purchase at Dan's Delta Outdoors

Dan's Delta Outdoors Fall bite kick-off Sale… Waft Rods buy 1 get one 50% off

Isleton
More Salmon Anglers are seeing success, a few fishing finally started getting an occasional report of success from Salmon searching anglers. Water temperatures have dropped with the cooler evenings. Many anglers to the west are seeing more salmon daily… getting close. . Silvertron's are the best bet for those who want to try. Catfish are the best target species this time of year that can help you beat the summer doldrums . Anchovies, Mackeral and Sardinescs are good choices here for the whiskerfish.

Walnut Grove
Salmon are increasing in numbers Silvertrons and K-14 getting mentioned Bank anglers Pile worms and cut baits prevail. Catfish action is getting the most praise, Few Stripes are in the area as anglers recover still around as temperatures return more seasonable in the Walnut Grove area as the trolling bite is OK mostly small fish. Best area has been Courtland to Walnut grove.

The Sacramento Turning Basin
continues to be decent with stripes caught there by lure tossers. Red Eye Shad and small shad patterned plastics are the top choices here as well.

Discovery Bay
Cooler evenings have the bite changing combined with the wind have Spinnerbaits and crankbaits doing better daily. Stay near main river current with Crankbaits Strike King XD 6 and 2.5 square bills. Top water stripes are showing in the deep water side. Topwater scoring bass on the main river topwater look for birds. Jig bite on points is also good, the all new TNT Booby Trap is a great replica of Delta Craws come by and check them out!

West Delta
More Anglers in search of stripers are finding a few keepers on occasion from both boat and bank. Most of the nice stripers coming soaking Shad. Antioch Pier scored stripers to 30 inches this week. The West as in Honker Bay to the Broad Slough plug casting is getting fish when wind cooperates. A few more Salmon success stories have come on the incoming tide with Mepp's Flying C's in Pittsburgh and Humphries areas. Bass Bite stays solid in the Break and surrounding cuts. Cranking and spinnerbaits is starting to improve daily. Punching get's the bites the key is staying square to your target and setting hard.

Provided by Dan's Delta Outdoors, 1625 Main St Oakley CA 925/234-4694
Sunday, August 30th, 2015
Water Temp: 74 degrees

Water Clarity: Stained (2-4 foot visibility)

Report: Fished out of Russo's at high tide around 6:30, northern side, caught a few shakers with chrome rattle trap. Conditions were windy initially. Got out of the wind by shooting over to Middle River where we caught LMB on Lucky Craft square bill, crawdad color and wacky-rigged worms. Outgoing tide. Caught about 15 bass up to 3 pounds initially inside the weed line. Caught an additional couple of bass on Piper Slough.
Thursday, August 27th, 2015
Report: Here is a look at this weeks Delta Fishing Report by Dan Mathisen of Dans Delta Outdoors in Oakley. He is reporting that stripers are starting to show in better numbers across the Delta.

In honor of that, this Weekend at Dan's Delta Outdoors he will be hosting a "Fall bite kick-off Sale" which includes 10% Off Strike King Square Bills and Red-Eye Shad. Buy One Get One half off Mega Strike Spinnerbaits.

Isleton
Finally and handful of Salmon Anglers have seen success, a few fishing finally started getting an occasional report of success from Salmon searching anglers. Water temperatures have dropped with the cooler evenings. Many anglers to the west are seeing more salmon daily… getting close. . Silvertron's are the best bet for those who want to try. Catfish are the best target species this time of year that can help you beat the summer doldrums . Anchovies, Mackeral and Sardinescs are good choices here for the whiskerfish.

Walnut Grove
No Change, Bank anglers Pile worms and cut baits prevail. Catfish action is getting the most praise, Few Stripes are in the area as anglers recover still around as temperatures return more seasonable in the Walnut Grove area as the trolling bite is OK mostly small fish. Best area has been Courtland to Walnut grove. The Sacramento Turning Basin continues to be decent with stripes caught there by lure tossers. Red Eye Shad and small shad patterned plastics are the top choices here as well.

Discovery Bay
Hint of fall? Cooler evenings have the bite changing. Current and shade are the key. Stay near main river current with Crankbaits Strike King XD 6 and 2.5 square bills. Punching is scoring bass on the main river points. Bass pushing the 4 to 6 mark are showing on occasion. Jig bite on points is also good, the all new TNT Booby Trap is a great replica of Delta Craws come by and check them out !

West Delta
A few more Salmon success stories have come on the incoming tide with Mepp's Flying C's in Pittsburgh and Humphries areas . More Anglers in search of stripers are finding a few keepers on occasion from both boat and bank. Most of the nice stripers coming soaking Shad. Antioch Pier scored stripers to 30 inches this week. From as far west as Honker Bay to the Broad Slough plug casting is getting fish when wind cooperates. Bass Bite stays solid in the Break and surrounding cuts. Cranking and spinnerbaits is starting to improve daily. Punching get's the bites the key is staying square to your target and setting hard.
Wednesday, August 26th, 2015
Report: This week the report is provided by Gary Dobyns.


Delta
Quite a few big fish have been caught recently. Not any double digits, but a few bumpin' 10, definitely some big nines. The Senko bite is good as usual, targeting tules and grass lines. Flippin' a jig and punchin' is still strong. Topwater is good and the Spook bite has turned on.

Howard Swarts shows off his 9.5, his Delta PB from this past week. He caught it on a Strike King Sexy Dawg using a Dobyns 733 and a Daiwa Tatula reel. See pic here: http://www.westernbass.com/forum/dobyns-fishing-updates-t97717.html
Saturday, August 22nd, 2015
Water Temp: 75 degrees

Water Clarity: Stained (2-4 foot visibility)

Report: Hit Frank's Tract around 7:00 on Saturday, incoming tide. Started the day fishing for SB and my buddy and I caught about 15 with the largest around 3 pounds. Caught him foul-hooked on the dorsal fin and he gave me a run for the money. Moved on to another spot and caught another 3 pound fish all of which came on chrome rattle trap. No top water bite. Moved into false river after the bite ended and caught about 20 fish, assorted striped bass and LMB fishing the rip rap with a orange craw colored Lucky Craft square bill 3 foot deep diving crank bait. Caught a few throwing wacky senkos behind the weed line too

Tips: Get out early if you want the SB bite. I think we caught the tail end of it. Plenty of birds. Everything is biting right now so throw stuff you haven't thrown in a while.
Friday, August 21st, 2015
Report: From Cooch's Fishing

Fishing the Delta right now is a bit of a grind, unless ya git hung up on fishing fer dinks where the bite is very good fer smaller fish all over the River system. Fishing the new TNT Bobby Trap Wadda jig and focusing on much deeper fish in 16-22 foot of water has produced some very big bites our past 4 trips out. This deeper bite here takes patience and a willingness to git out of the shallow box and keep yer jig down in the zones where the big gurls are setting up nicely now in deep summer patterns. We've also experienced a really good punch bite, mostly catching fish in that 2-3 pound range, yet when ya find the right canopy sitting right on top of a deep water exit, 7-9 pounders can be sitting there and are willing ta thunp that fast moving Yamamoto Flappin Hog. Big fish bite is very good, break out the big sticks!
Saturday, August 15th, 2015
Water Temp: 73

Water Clarity: Clear (4+ foot visibility)

Report: Launched 630 @Paradise...ran down to Mildred but on the way, saw some nice calm tule islands.. worked the bone whopper plopper and picked up several 11" to 1 lbers. Just before we picked up to head to Mildred a 2-14 blew up the plopper. Ran down to Mildred and picked up a bunch more 1-lbers on senkos and d-bomb under a 1/2oz tungsten working from tule edges to inside to outside weed lines...hits came in the thick of the weeds.
Then my bro nailed an even 5lber on an orange suspending cordell spot at a tule island point. Ended early (about 8am) cuz we couldn't stop thinkin' about our fishin' buddy, my pooch who was diagnosed with a tumor on his spleen. left him home this time....first time ever! felt guilty that my pooch wasn't with so we packed it in and at this writing, he's at my feet, but tomorrow gotta do the inevitable. dang! oh sorry, back to the report. fishin' wasn't the same without him up on deck or crowdin' my bro at the back seat.

Tips: topwater, senko, suspending spot, and d-bomb worked for us today. best I can offer cuz we're not really qualified to give tips. other than if you take your pooch with ya, savor every moment.
Thursday, August 13th, 2015
Report: Provided by Dobyns Rods

Frog bite is still decent. The buzzbait bite good. Flip/punch bite is best. Look for main current berms (Old River, Middle River), outside of lakes (Mildred). Chatterbait is working pretty good too.
Sunday, July 26th, 2015
Water Temp: 75 degrees

Water Clarity: Stained (2-4 foot visibility)

Report: Fished out of Russo's, north side of Frank's Tract around 7:30. Low tide, slack, threw a frog for a while, but switched to a chrome and red- bellied rattle trap to discover a major striped bass bite that lasted for about 2 hours. Mostly all were shakers, caught 25, a few 14 inch fish and one 3 pound over the legal limit. Fished the main channel, incoming tide and caught two 2-pound LMBass using a Texas-rigged flappin' hog in black. Not a drop of wind for most of the day/morning. Off the water at 1:30PM
Sunday, July 19th, 2015
Water Temp: 75

Water Clarity: Stained (2-4 foot visibility)

Report: Fished Big Break at 7:30 AM about one-hour post high-tide, windy, turned into Dutch to find gulls diving everywhere for a strong shaker-striper bite for 20 minutes. Caught about 6 shakers on rattle traps and it was picture perfect- nature at its best with bait fish jumping and birds diving. Moved into the pump-house and caught about 15 LMB ranging in size from small to 2.5 pounds. Caught'em on Trick Worms throwing wacky. My buddy caught a bunch on a plastic crawdad "jig". They are doing a great job of fixing up the marina, perhaps due to being under new management. Fished until 1:30, wind was up with small craft warning in effect.

Tips: Be prepared for an early striper season.
Sunday, July 12th, 2015
Water Clarity: Stained (2-4 foot visibility)

Report: Wife and I launched out of tiki and went to Mildred's. Water clarity there was just fine it was just super windy. Fished the south end wall and had two blow ups on bob us perfect buzz frog. Left looking for calmer water but couldn't find any so headed to whiskey slough. Water clarity there was stained and still windy. Found some great fishing areas but never got to fish them due to the wind. Tried throwing spinner baits but with aluminum boat I was getting blown all over. First time launching out of tiki and I love it, its a great location with many fishing options all over and very close to Mildred's.

Tips: My advice is when you see 20+ mph wind advisory save your money and stay home. I know wind is a good thing but when it's that windy it made things really difficult. Now if you have power poles that might be different but I don't so it was a battle keeping the boat in good casting position.
Friday, July 10th, 2015
Water Temp: 71-73

Water Clarity: Clear (4+ foot visibility)

Report: Started 630am B&W and worked top of the Moke along the rock wall crankin' lipless RedEye Shads and suspending Cordell Spots. Hooked up prolly 25+ 11inchers and maybe 5-6 keeper size...nothing over 2lbs. Worked same area with senkos and creatures and managed another 20+ but nothing over 1-2lbs. Continued on down the Moke and had fun with a bunch of voracious shaker stripers. Ran back up to top of the Moke and worked both the rock wall and fav tule strips with cranks and plastics. Prolly about another 20+ dinks and 11inchers, no sizeable keepers this time around, but lots of action and just a lot of fun. Wind was whippin' by the time we trailered around 1pm.

Tips: Not qualified to give tips. we just enjoy throwin' crankbaits... redeye shads and suspending cordell spots in orange and red craw patterns. threw senkos, both 5" and 6" in black/red flake and watermelon/red flake. hope this sunday is as decent or better...takin' the nephew and his gf.
Saturday, June 20th, 2015
Water Temp: 76

Water Clarity: Stained (2-4 foot visibility)

Report: Video: https://youtu.be/ju6sdraGA9c

Got a late start - launched out of Russo's at 10AM. Luckily the tide was still up. Flipped the tules for only one or two barely keepers. Fished grass line on a break and caught a 3-6 with a 5 following it to the boat. Caught ten or so more in a 10x10' space, some back to back. Hit some more breaks and did the same. Caught 'em on drop shot, senko and jerk bait.

Tips: Fish the grass lines on breaks or where ever you can find them near deeper water.
Saturday, June 13th, 2015
Water Temp: 75

Water Clarity: Stained (2-4 foot visibility)

Report: Got on the water at 6:30 and ran to Little Franks only to find out my trolling motor was dead. Back out on the water again at 10 and started fishing the breaks then the tules. Got a couple keeper sized stripers including this 6lber: http://youtu.be/sPR9pq02Z58

Tips: For a cheap dinner hit the breaks on the flooded islands!
Friday, June 12th, 2015
Report: From Otay Michael Photos can be seen here: http://www.westernbass.com/forum/some-pics-from-past-few-times-out-the-delta-t96343.html
Just got back from the Delta a couple of days ago. Got to go out two times before last weekend
(taught a photo class in Napa). Once with my buddy up there, and once by myself,
then two times this week, Mon. and Wed. (glad I did not go out Tues, man it blew didn't it?).
First day I backseated on his boat, and we got 50 we figured (me 20) on just about everything,
and ran from Paradise to Discovery and back. Of course it was a long day, so we had time, as
5 am. till 10 pm at night is a lot of hours. But what fun, but the wind in the afternoon made it
tough. No biggies that day, but lots of 2's, 3's and 4's. Lost a couple of monsters at dusk. Got
them on crankbaits, d/s, spooks, buzzbaits, frogs, gunfish, chatters -both white (he)and black-blue (me). Pix http://www.westernbass.com/forum/some-pics-from-past-few-times-out-the-delta-t96343.html
Next day I went out of Tower Park, my usual, and as I was beat from 17 hours the day before
(and handling a flat when we go back on my trailer) I did not start till about 3.

I went all top, buzzbaits, and got them all on that, except for a follow up fish on the Senko.

Here's some from that day (more scenics, as no bass went over three).After three days of giving my photo class in Napa I was back out. I stayed with friends in Davis
so it took awhile to get to Lodi and get the boat, then to Tower Park, so I started at 7.
It got up to 103, wow,
I did not even thing about it getting that hot, as I got into a frog bite mid-day- open water/ sparse tulles.
By 3 pm I realized, with no wind, I was about dying!
Back to Tower, took a break, had a beer, rested an hour, then got back out.The nicer one this day came as the sun got lower.

Day four, two days later (Wed) we had that nice storm and rain come thru. Made for great
topwater bite and I went out from 7 till 5, and got 14, all on top.Because of the long drive (and the crossing the Grapevine mtn in East L.A.,
I usually bring the aluminum boat instead of the Skeeter. A bit slower but
saves on gas, both on the road and on the water.Had to end early (5 pm) so I could start my trip back, to get through L.A. early enough
to beat the morning rush, about 3 am and home to San Diego a couple of hours
after that. Fun times, can't wait till August when I get to go up again, frog bite should be wide open.
Saturday, May 30th, 2015
Report: Fishing With Sid my freind rogers email to me


Hi Folks: A great day on the Delta and a NEW Personal best Bass for me a Whooping 12.8 LBs, 26 inches.

What a beast caught on a rubber frog at 5 pm, 4 really big jumps 3 ft in the air , under the boat and taking DRAG all the way. She had a problem fitting in my live well ,so I had to take her photo and release her ASAP. I was lucky my friend frank was home he took the photos. I also had a 7 LB bass and some 2s & 3s . Best 5 fish weighted 27 LBs.

Whippy

Roger di Fate
Monday, May 25th, 2015
Water Temp: 67 degree

Water Clarity: Muddy (0-2 foot visibility)

Report: Fished Big Break 1 hour before high tide and 4 hours after. Caught about 14 fish with his and hers 4 and 5 pounds respectively. Minimal wind. Fished using zoom trick worm rigged wacky in green pumpkin, and black/red-flake flapping hog.

Tips: Take your wife and daughter fishing at least once-a-year for good luck. It will help them to understand the "addiction"

Water Clarity: Stained (2-4 foot visibility)

Report: Launched out of Paradise and fished mainly near and around the launch. Threw a frog most of the day and only caught one small one. Switched to a senko on incoming tide and caught many small ones and three fish right at 3lbs each. Tough day due to pleasure boaters but they have the right just as us anglers. I learned my lesson though and will wait till the weekdays to fish during holiday weekends.

Tips: When in doubt throw a senko, lol.
Saturday, May 23rd, 2015
Water Temp: 67

Water Clarity: Stained (2-4 foot visibility)

Report: Launched Paradise and headed to 14 mile slough...worked the tules and weedlines first with lipless cranks and after about 200yds of nothing, switched to senkos. about another 300 yds of nothing, moved further down closer to the main river but still on 14mile. started picking up 1 and 2 lbers on the senkos (black neon and junebug). decided to head up main river to little connection slough... picked up a bunch of barely keepers on lipless cranks. worked the center tule strips with senkos and picked up a few more 1 to 2 lbers. nothing over 2 lbs but still a fun day. the opening set almost had me pretty discouraged til we moved further down.

Tips: not qualified to give tips. but what worked for us was working both inside and outside weedlines. some of the 2 lbers hit between rockwall and inside weed edge. the ones that hit the lipless cranks seemed to hit as the lure passed over the weedline so I switched to a cordell suspending spot and would stop and go over the weedline. that's when I got hit.
Friday, May 15th, 2015
Water Clarity: Stained (2-4 foot visibility)

Report: Cooler temps killed the crank bite for me. Still getting fish to 6.5 lbs. on senko's and big worms. Broke off a giant at the uni knot but what can you do? Upsize the leader.

Tips: Big bites are still available just keep working. 15 lb. leader is needed for the monsters. Bethel Island is where I've been for 3 1/2 months.