McClure Lake and Reports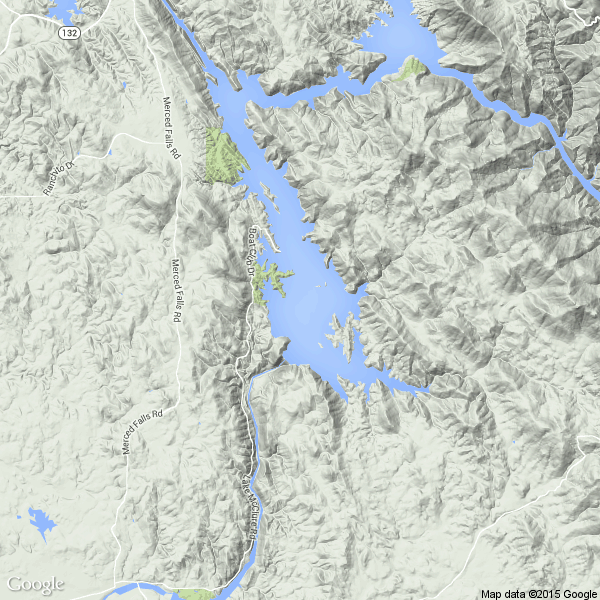 Click for Navionics/Google interactive map
Friday, Sep 30
Storage

(ac. ft.)

Ouflow (ft.3/sec)
Inflow (ft.3/sec)
Precip.

(in.)

Evaporation (ft.3/sec)
387,149
???
???
???
???
Saturday, Oct 1


Wednesday, January 1st, 2014
Water Temp: 56

Water Clarity: Clear (4+ foot visibility)

Report: Lake is exstreamly low with the old railrod trussel towers rising forty feet out of the water just south of Barretts Cove Marina. There is no river so dont be shocked when you run up there; this lake is at about 20% and the lowest I have ever seen and I have fished it for thirty years.
Caught about a dozen on drop shot and small spinner baits but no size, biggest being about 2 lbs. Best five may have been 8 lbs.
Nothing in Cottonwood or Temperance and Portuguese cove is dried up so we went to main lake points and fished them out until we got bit. Find a bait ball and get a idea of the baits depth than drop shot while you very your hook position from six inches off the botton all the way to six feet or more off the bottom until they eat it.

Tips: The bigger fish have to eat at some point, I think they are doing that at night and until the early morning hours so if you are going throw a big fish bait i would do it for the first couple of hours. It has taken less then ten pounds to win the last few events up there and one cast could match that with a swim bait, jig or spook.
Tuesday, July 30th, 2013
Water Temp: 82

Water Clarity: Stained (2-4 foot visibility)

Report: Thought I would post such no one has lately. On the water by 5am hoping for a topwater bite. No reaction in the am so I switched to jigs and dropshop and picked up a few small fish on the southern end. Moved to the main lake mid-morning and checked a few coves for baitfish near temperance and finally found them. Boated over 30 spots in about 2 hours on spoons. Better grade fish were down 40 to 50 ft while the smaller fish were shallow. Caught a few largemouth amongst the spots.

Tips: Move around untill you find the bait. All the fish I caught were suspended and willing to bite. Look deeper for the 1 to 2lb fish. They were in big schools right now.
Saturday, February 23rd, 2013
Water Temp: 52

Water Clarity: Clear (4+ foot visibility)

Report: Tough fishing. A lot of fishing pressure, must have been over 100 boats out there. A boat at just about every spot we went to fish. Caught 2 spotted bass up to 2lbs on jigs, both in around 50 feet of water. Saw other people catch a fish here and there. My partner and most other people were catching on small roboworms.

Tips: Fish slow. Most the time you can't even feel the bite, just dead weight.

Water Temp: 54°

Water Clarity: Stained (2-4 foot visibility)

Report: Father in law got a new stratos deal took all day. We got on the water about 4:30 pm after a tournament. Wind was about 8 miles an hour +. We fished the banks by temperance nothing there then we shot to the dam found a point casted the wind caught a 2lb black bass. Night fished caught a 12.5 pound black bass on a shad coloured rattle trap 10ft deep 8:30pm full moon total time fished about 5 hrs. Awesome boat awesome fish time of my life at McClure
City: turlock

Tips: Jerk baits and rattle traps worked for me. All fish caught shollow
Friday, February 15th, 2013
Water Temp: 50.9 to 54

Water Clarity: Clear (4+ foot visibility)

Report: went to piney creek caught a couple in 50 feet on jigs.....then fished the canyon and caught 3 more in 10+ feet of water. total bag about 8 1/2 pounds
City: Modesto

Tips: Slow roll the jig, no luck in drop shot.
Wednesday, January 16th, 2013
Water Clarity: Muddy (0-2 foot visibility)

Report: Fun day in Jan. Got on the water around 8am and instantly started putting fish in the boat. I fished 25-40 ft. Throwing dart heads and jigs. Landed 25+ spots and only 1 black. Can't wait to go back this week.
City: Turlock

Tips: Watch your graphs. Look for structure and you will find the fish. Very big schools right now. Good luck!
Saturday, November 3rd, 2012
Water Clarity: Stained (2-4 foot visibility)

Report: Great Fall fishing, early morning top water with R2S Loon Whopper Plopper then later in the day chased shadows too continue top water.R2S Powder Bling blades around lay down wood.Bass full of shad and are putting on the feeding bags for the winter. Fish in less than 25feet and willing to chase. Best 5 around 15lbs.Can't beat days like today.
City: Merced

Tips: Cover a lot of water,be safe and wear your PFD's
Saturday, October 13th, 2012
Water Temp: 73

Water Clarity: Clear (4+ foot visibility)

Report: Fished local club tourney on Sat 10/13 and had a pretty good day - only 5 fish over 15 - but 12.6 lbs with a 4.6 kicker - caught on a custom jig at 9:30 in 25 ft of water (main lake point) top water was the key - chasing shade in the narrows - walked a Lucky Craft Sammy at a good pace for keepers. Drop shot bite was not that good and other had a tough time with 2nd place in at 6 lbs and all others with 1 fish for 10 boat tourney
City: Manteca

Tips: Top Water in shade early - then switch to brown/brown jig on main lake points.

Water Temp: 68 to 73

Water Clarity: Clear (4+ foot visibility)

Report: Good fall bite happening, topwater,dropshot,swimbaits. Bites were in 20ft. of water for dropshot and topwater around wood. Your favorite baits should work... A 13 lber was caught in Future Pro this weekend on a swimmer. Goodluck and post for the next guy.
City: Fremont

Tips: We used Iovino's poppers and Robo worms.
Saturday, March 17th, 2012
Water Temp: 55

Water Clarity: Clear (4+ foot visibility)

Report: Castro Valley bass classics had their second tournament of the year at Mcclure. The day actually started out decent with 55 degree morning and no rain or wind but considerable cloud cover. The bite was decent for several of us but others could not put a limit in the boat. The fish were not eating well till the storm set in and that's when the big ones moved up. i was able to win this event with a nice limit for Mcclure of 12.15 and second was 10lbs. tubes(brown/orange) and spinnerbaits, darterheads and jigs also played part as well as som missed opportunities on swimbaits. I threw the a-rig off and on all day and not even a follower.Fish were taken from all over the lake on steep walls and back in bays but the consensus was the secondary points just inside of bays held the most active fish.

If you are Interested in joining a club in the east bay we meet every 2nd wed of the month at dicks restaurant in San Leandro at 7 pm you can also email me at fishngjames@gmail.com with any questions. have a great weekend and tight lines
City: San Lorenzo

Tips: all rain gear is not equal and many of our guys gear did not enjoy there fishing. If you are going to fish tournaments you have to get good rain gear.
Saturday, March 3rd, 2012
Water Temp: 56

Water Clarity: Clear (4+ foot visibility)

Report: Did not see alot of boats in spite of Future pro tour. plenty of fish in transition mostly like in my Don Pedro report on a C rig. Still picking up fish on a rip bait too. Given the reports from the delta I gone for awhile to be in my home water,good luck.
City: Hughson

Tips: Go to the Delat , based on what I have read.
Thursday, January 19th, 2012
Water Temp: 53.5

Water Clarity: Clear (4+ foot visibility)

Report: Fished from 2pm till 6pm, only 3 fish largest about 3 and change. All came cranking in 12-15 foot range. Lake looks like it dropped some from last week.
City: Hughson
Saturday, January 7th, 2012
Water Temp: 52-55

Water Clarity: Clear (4+ foot visibility)

Report: Bites came throught the day with the first fish on the 3rd cast with a "Realfishbait" 6" floating trout swimbait. The rest came on drop shotting a 6" "Keeper" worm. Caught 3 under, 1 over and 4 within the slot limit. Kept seeing trout following baits to the boat so my partner started following up with a kastmaster and caught a limit.
City: Modesto
Saturday, December 3rd, 2011
Water Temp: 56

Water Clarity: Clear (4+ foot visibility)

Report: Christian Bass League started the year with an open event. 24 teams fished and we had several father/son teams show up. The bite was on first thing in the morning and then was slow the rest of the day. The top finishing teams all threw dropshot, tubes or finesse worms. Join us next month at New Melones on Jan 14. Call David for details. 209-988-5818 or e-mail me request schedule.
City: Turlock

Tips: The fish were from up the river to Cottonwood. Find your favorite spot and work it good. Never give-up, my son caught most of our limit.
Friday, October 28th, 2011
Water Temp: 68-70

Water Clarity: Stained (2-4 foot visibility)

Report: Caught my biggest fish to date! She pushed my boga grip scale at just under 12 1/3. The scale I have weaghs in 1/4, so it was just under that 1/4 mark. Huge fish!! Caugh at dark.
City: Turlock

Tips: What a fish!!
Monday, July 18th, 2011
Water Temp: 78

Water Clarity: Clear (4+ foot visibility)

Report: went out 7/16/11 fishing was tuff but once you found them they where pretty easy to catch, the were in 10 to 15 feet of water.The lake is full there was no top water bite.
City: San Jose
Tuesday, July 12th, 2011
Water Temp: 82

Water Clarity: Clear (4+ foot visibility)

Report: Went out in the afternoon and stayed until dark, great bite. Hit main lake points, caught them on rip bait and a jig. Then went to the drop shot and the bite was off the charts. Threw LunkerDaddy 6" worm in 420, OH82, and the new Barney color. Best was a 4 pound spot, with most being 2 pounders. Even had a few top water bites at dark.
City: Atwater

Tips: Get to McClure and fish! The bite is great, just find a point and fish in 12-15' of water. Take a kid while you are at it, this is a great time for kids as the action is good.
Saturday, July 9th, 2011
Water Temp: 81 to 83 surfac

Water Clarity: Clear (4+ foot visibility)

Report: The lake is at full capacity. It looks like a whole new lake. The temp was 81 to 83 surface. The fishing was really good. Topwater, jigs, and worms. Great jig bite for July.
Monday, June 27th, 2011
Water Temp: 79

Water Clarity: Clear (4+ foot visibility)

Report: Might be off on date but it was the last Saturday in June. Went twice this week in the evening. Best bite was on walking baits in white but a few on dropshot and senkos too.
City: Atwater

Tips: fish late.
Monday, May 30th, 2011
Water Temp: 65

Water Clarity: Clear (4+ foot visibility)

Report: First two hours had solid top water bite on popper and white spook. All fish on main lake points and had to let bait sit before they would commit. Then it was C-Rig and drop shot for the rest of the morning with most fish in the 15-20 range.
City: Modesto