Spring Lake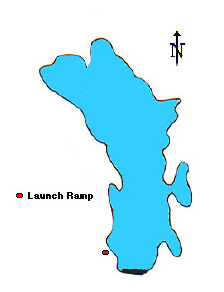 Spring Lake rests in the Sonoma County Regional Parks Department near Santa Rosa. It is a small 75 surface acre lake.
But don't let that fool you, this lake has some big bass. On March 1, 1997 Paul Duclos caught and released a twenty pound+ largemouth bass from Spring Lake, on a Castaic Largemouth Baby Bass Hard Bait.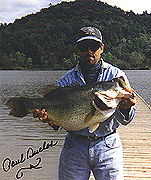 Because Paul was more concerned about releasing the fish alive then weighing the fish and taking the chance on it dying in the process, we'll never know just how heavy that fish was.
The lake has camping for tents and RV's as well as group camping, seasonally. There is a swim lagoon during the summer months as well as a visitors center/museum.
Spring Lake is open to non-powered boating only.
For more information call (707) 539-8092.