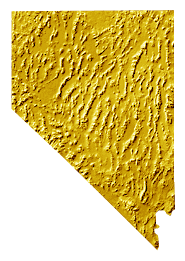 Nevada Bass Fishing Reports
The map to the left will take you to each lake's page. There you will find details about lake facilities, launch fees, anglers input and tips on lures and patterns that are catching bass.
On each page there is a link to the FISHING REPORTS PAGE. Let us know about your latest fishing trip by filling out this report . It will be posted on the appropriate lake page.
Also join in our FISHING DISCUSSION FORUM where you may talk about your favorite fishing subjects or issues dealing with our sport.
Ruby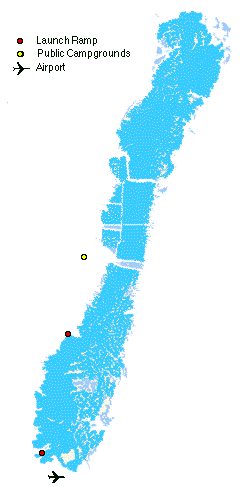 Ruby Lake NWR lies in the southern portion of Ruby Valley in Elko and White Pine counties of northeastern Nevada. The refuge is in a closed hydrologic basin at an elevation of 6,000 feet and lies along the eastern flank of the steep and rugged Ruby Mountains.
The refuge consists primarily of marsh and is bordered by meadows, grasslands, seasonal alkali wetlands, and shrub steppe uplands. The marsh is a remnant of an ancient, 200-foot-deep lake and is supplied with water from over 160 springs emerging from the base of the Ruby Mountains.
Ruby Valley is 70 miles long and averages 10 miles wide and runs in a north and south direction. The valley was used by the Shoshone and Goshute Indians.
The first white man to enter Ruby Valley was Jedediah Smith when he crossed the southern end of the valley in 1827 while traveling from California to the Great Salt Lake.
Next, in 1846, the ill-fated Donner party traveled down Ruby Valley into White Pine County while searching for the Hastings cut-off and lost several precious days here before being caught in the unseasonable early snowstorms on what is now Donner Pass.
Large-mouth bass were introduced in the South Marsh in 1932. By the 1940s, Ruby Lake NWR was recognized as one of the top 10 bass-fishing locations in the United States. The bass flourished while the relict dace, a fish native to northeast Nevada and once abundant in the marsh, declined precipitously. Now the bass have declined as well.
Anglers used to account for more than 90 percent of the 50,000 annual refuge visitors, and they still account for 70 percent of the current 10,000 annual visitors. Wildlife observation and photography draws the second biggest group. Selected dike roads are open for observation, and a county road offer over 15 miles of refuge viewing. Seasonal hunting is permitted for only migratory birds including ducks, geese, coots, common moorhens, and common snipe.
For more information, contact Ruby Lake NWR - HC 60 Box 860, Ruby Valley, NV, 89833-9802, Phone: 702-779-2237
Saturday, Nov 29
Hi: 50˚ F

Lo: 29˚ F

Mostly Cloudy
Precip: 15%

Chance Snow
Precip: 30%