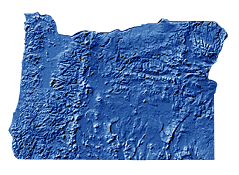 Oregon Bass Fishing Reports
The map to the left will take you to each lake's page. There you will find details about lake facilities, launch fees, anglers input and tips on lures and patterns that are catching bass.
On each page there is a link to the FISHING REPORTS PAGE. Let us know about your latest fishing trip by filling out this report . It will be posted on the appropriate lake page.
Also join in our FISHING DISCUSSION FORUM where you may talk about your favorite fishing subjects or issues dealing with our sport.
Tenmile
The lakes offer excellent angling for bluegill, bullhead, and largemouth bass. Some steelhead, cutthroat and rainbow trout.
Access to north lake is from the lake channel only. The shoreline is private. Access to south lake is from a day-use county park.
Facilities there include a paved boat ramp, picnic ara, and barrier-free pier.
Tuesday, Apr 28
Hi: 57˚ F

Lo: 42˚ F

Rain Likely
Precip: 59%

Partly Cloudy
Precip: 3%