Northern California Lake Fishing Report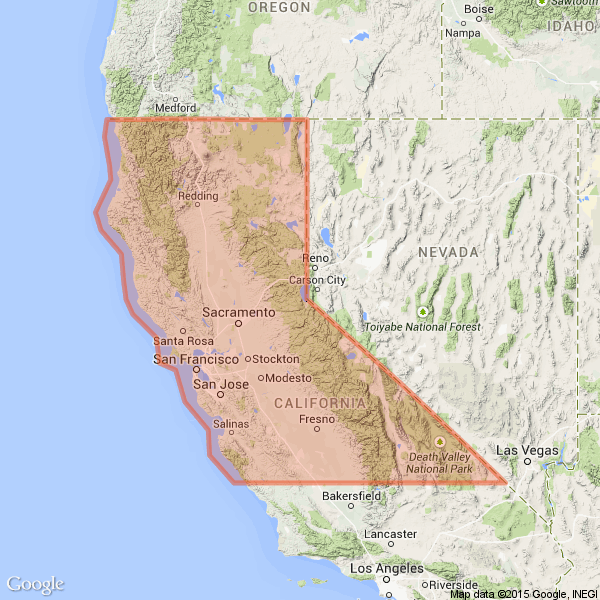 Date Unknown
Water Temp: N.A.

Water Clarity: Clear (4+ foot visibility)

Report: Launched out o Jones at irst light.No wind and about 42*.Went to the Squaw or the irst time this year to see what is going on there.Caught ish driting on dart head and jig,30' seemed to be best depth.Tried a 3' senko 10'bring it outto about 25' Had good action caught some on the all and somevery slow drag on the bottom.Seeing better ish,still waitingor blade bite.
City: Corning

Tips: Senko is a slow way to ish but produced some heavier ish.

Water Temp: 48 to 55

Water Clarity: Clear (4+ foot visibility)

Report: Last two trips out have been about the same. Fish seem to be moving up a bit with points and humps outside coves producing ish on twin tail grubs in pumpkin and cinn. colors. Have been moving the baits airly quickly with success. Clents have had to learn to eel that sot bite but with a little coaching they are picking up on it. A good Loomis rod, heavy action, really helps.
City: Shasta Lake

Water Temp: ?

Water Clarity: Clear (4+ foot visibility)

Report: jerry , where are you???????

Water Temp: 49

Water Clarity: Clear (4+ foot visibility)

Report: Launched at Packers at 9:00. Fished reaction baits till noon with one on a Staysee in the ghost shad pattern, my avorite. Started ishing steep stu up the Sac. picking up ish on twin tail jigs in dierent pumkins and browns, didn't matter. Best ish 2.3 in 45' inside a point.Got dangerous around 2:30 with the lightning and hail and waited too long to come in. Takes alot to drive me in but it was enough. Finding lots o ish on steep stu with rock and on the mainlake sides o secondary points. Two gauranteed patterns are dropshotting above 40' and twin tail grubs below 40' on heavy lead. I you lose one tail don't take it o. Them ishies will still eat it!!!
City: Shasta Lake

Tips: Clear water use a blue ghost color worm and in stained water use green to dark green. These two colors are pretty consistent on Shasta. Bite is still real sot or me, more o a loadin' up kinda mush bite.

Water Temp: 49

Water Clarity: Clear (4+ foot visibility)

Report: Fished with Gary Collins again today. Great partner! Decided to leave the jig bite alone and go in search o. Found ish up in 10' to 30' today. Gary is a great dropshot isherman! He was up on me 8 to 1 till noon. managed to get lucky and redeem mysel slightly with a 2#10oz. spot on the Normark on a lat rocky point halway back in a cove on the Sac. Found some 55 degree water and I got lucky again with a 3#9oz. hen o a bush on a white blade. Fishing was or the most part an extremely sot bite up shallow or us on the Sac. Dropshotting produced most ish very slow and shallow. Probably caught 35 to 40 ish between us looking or those better ish with Gary putting it to me pretty good early on. Hope our ish tales come out about the same!!!
City: Shasta Lake

Water Temp: 39-41

Water Clarity: Stained (2-4 foot visibility)

Report: in the water at 8am at peacock, and went downstream to Ruby or three, irst one was a at 12 plus, the second was a shade under 9 and the third was a whopper at 15 and is presently the big ish o the month. Never heard o peacock? wandering where the heck is ruby? I was on the Smith River this weekend or my irst crack at steelhead. Had a great time with Mick Thomas (1-800-248-4704) who owns Lunker Fish Trips, a guide service. Mick has been on the river since he was born and really knows it, the iteen jumped a ew times and ripped o 10 yard bursts o line in a matter o a second or two, what a ish! the water over there is clearing nicely and the ish are on their way up rom the ocean. Back out to the lake tomorrow ( I hope)
City: Redding

Tips: i u go give Mick a call and be prepared to get a rod ripped out o your hands

Water Temp: 48

Water Clarity: Clear (4+ foot visibility)

Report: Fishing has been predictable. Steep chunk rock points have been holding deep ish, 50 to 60 eet, ishing with twin tail hula grubs. Flat points are holding better ish but not as many. Some rip ish here and there but "rip" and miss at best. Caught 19 Wedn. aternoon with best ish 2.lbs,13oz. on the scale. Plenty o 1.75 ish. The key to those deep ish is 10lb. P-Line and a heavy action Loomis (or other high quality) Rod. Don't need much tackle right now as some 1/2 and 3/4oz. jig heads, some grubs and a ew worms will cover most anything.Note: I have a Pinpoint graph and eel it is the best you can buy and I am seeing very ew o those deep ish I am catching. They are really holding tight to the bottom. Does anybody want to do some web page design in exchange or a ishing trip? Hope I can ask that on this site.
City: Shasta Lake

Water Temp: unkowon

Water Clarity: Clear (4+ foot visibility)

Report: Hello Jerry we caught a ew ish on the mgm 156 but was really slow out there but it was un hopeully get to come back in Jan see ya later
City: Klamath Falls,ore

Water Clarity: Clear (4+ foot visibility)

Report: LAUNCHED AT JONES VALLEY AT 8 AM. ROAD TO LAUNCH RAMP IS A TAD ON THE MUDDY SIDE, BOAT AND PICKUP NEEDS A WASH JOB AGAIN. RAMP IS GOOD AND FLOAT IN PLACE. OVER CAST AND THOUGHT WE WERE GOING TO GET RAINED ON BUT IT TURNED OUT A GREAT DAY FOR BEING ON THE LAKE.I TOOK MY TWO NEPHEWS OUT FOR A FUN DAY.WE STARTED IN THE PIT AND CAUGHT A NUMBER OF THE SHASTA LAKE CLONES, AROUND 1PM WENT TO THE MAIN LAKE ON MAIN AND SECONDARY POINTS AND STARTED TO CATCH SOME QUALITY FISH. WE CAUGHT ABOUT TEN IN ONE SHORT AREA AND SIX OF THOSE WAS 14 1/2 IN TO ABOUT 2 1/2 LB. WE ONLY HAD ONE 2 1/2 . I RIPPED TWO FISH ON A POINTER MINNOW AND THE REST CAME ON TEXAS RIGGED 4 INCH M G M WORMS.THE BIGGER FISH ON THE MAIN LAKE HIT IN TIGHTER ON THE BANK. THE NUMBER ON THE MGM WORM I DONT KNOW BUT I KNOW ITS CALLED A SPLASH OF BLUE.I CAUGHT A GREAT SMALL MOUTH WHICH MADE MY DAY . THERE ALL BACK AT HOME TO BE CAUGHT ANOUTHER DAY. THE WITCHS T CAUGHT SOME FISH TODAY TO BUT NOTHING TO WRITE HOME TO MOM ABOUT.TALKED TO A BASS FISHERMAN ON THE RAMP THATS FISHING THE FALL CLASSIC THIS WEEK END AND HE SAID HE CAUGHT ALOT OF CLONES BUT WAS SORTA BAD FOR PRE FISHING FOR A TOURMENT. NOT MANY BOATS OUT TODAY, SEEN ABOUT SIX BASS BOATS GOING UP THE PIT. ALL IN ALL IT WAS GREAT DAY ON THE LAKE
City: Anderson

Tips: CAUGHT FISH ON A NUMBER OF COLORS BUT THE SPLASH OF BLUE AND PINK WITH SILVER FLAKE WORKED WELL

Water Temp: 63

Water Clarity: Clear (4+ foot visibility)

Report: Launched at Packers 7:15 with a new riend. Down to one lane and needs to be scraped. Spent lots o time showing Joe techniques, graphs and short course in bass 101. Settled in and started ishing steep stu on main lake with darterheads and 4 inch worms, color didn't seem to matter. Plenty o ish but real sot bite. Fished till dark with nicer ish coming on spooks, ricos and crank baits last hal hour o light. Best pattern was ishing points at ends o steep stu. Hey Tim whats up?
City: Shasta Lake

Water Temp: 64

Water Clarity: Clear (4+ foot visibility)

Report: Just got back rom ishing the BFL regional with a very raw thumb. Congratulations to all the third day qualiiers. Caught tons o 1lb ish using just about everything. My biggest was about 1.75 on a dropshot in about 40t the second day. 5 minutes later my pro got a 2.3lber also on a dropshot at about 15t in the same area. I tried jigs, blades, and spooks or bigger ish but still only caught 1lbers. I inally just kept my dropshot rig wet, since it caught the most ish, and tried to wear out my balance beam. I would have liked to ish or the trout that we saw all over the lake chasing shad i I hadn't been in a tournament. Maybe next time. Most o the trout were in less than 5t o water trying to push the shad onto shore.
City: Petaluma

Tips: Since I was a nonboater I didn't have a lot to say about where we ished. Around noon the second day I told my pro we should ish main lake cuts since the cove we were in was producing ish on every cast but they were all under 1.3lbs. When we started ishing main lake my pro culled out 4 o his ish or a 7+lb limit. I had a 6+lb limit but only caught one cull ish when we ished main lake. Given my choice I would ish main lake cuts and points with reaction(blades, crankbaits, spooks) with low light and with wind then dropshot the rest o the day and keep my balance beam handy. Good luck.

Water Temp: 67

Water Clarity: Clear (4+ foot visibility)

Report: Packers Bay looking good. In at irst sae light. Fished main lake till 11:00. Reaction bite early on spooks, cranks and blades or better ish until 8:00 then slowed down or Jig bite. Ran up the pit to get out o wind and picked up lots o ish on twin tailed grubs in 15 to 20 eet o water on steep banks. Fish were pretty aggresive on grubs. First timer caught 8 on grubs and was happy.
City: Shasta Lake

Water Clarity: Clear (4+ foot visibility)

Report: Hey L.T. Don't let those tourney boys scare you away. They launch early and usually pull out by our p.m. It is amazing how spread out every body gets on Shasta. Besides, what better way to learn or ree than to bring up your binoculars and go spying. The biggest hassle on the weekends is the people at the ramps who haven't quite mastered trailering their boats. Usually plenty o room on the water unless it is a B.A.S.S. tourney, then don't bother.
City: Shasta Lake

Water Temp: 71

Water Clarity: Clear (4+ foot visibility)

Report: Launched at dam at 9 wedn. as got home late tues. rom guide trip. Caught our plus(trout) on about 10th cast o small island in ront o launch ramp on T.D. minnow. One o you trout guys e-mail me and give me some tips on all those trout I am seeing out there. Could be un. Tough bite or me when I went looking or new stu. Twin tailed grub on 1/4 oz. darterhead up shallow in mudlines worked best. GREAT action rom 6:30 till no see no mo. White 1/2 oz. spinner bait (was windy) brought several two plus right o rocks. Lost nice one on Rico, yeah right, I know. Caught more ish in last 45 minutes than I did all day. I KNOW those guys are gorging themselves at night with the warm water and bright moon. Not seeing as much bait on the points and dropshotting died o rom what it was or me earlier. No big loss.
City: Shasta Lake

Water Temp: 72

Water Clarity: Clear (4+ foot visibility)

Report: Packers Bay in good shape again. Took out three clients, one rom Mt. Shasta and two rom Santa Barbara. Great crowd. Bait disappered rom my points and so did the drop shot, no big loss. 30 to 35 ish with most ish coming o sides o points on twin tail grubs in about 15 eet o water. Slow, slow, slow bite. Fishing is good just slow way down. Nice ish on topwater and rippin last hour o day. Rico and small T.D. minnow doing the work. Hats o to my group. It was a hot day, slow bite and they ished diligently rom 7 to 7. NEVER SAY DIE!!!
City: Shasta Lake

Water Temp: 72

Water Clarity: Clear (4+ foot visibility)

Report: Launched at the dam at 7:00. Tired o ighting tourney crowd at Packers on weekends. One lane open and 4X4 best i you don't want mud on your boat. Thanks again Shasta Rec. Co. Took me hal hour in line to leave with only ive people in line. People that go to the dam are not very good at getting boats on trailers, kind o unny to watch i you can relax. Went looking or some new stu or a group on Tuesday, lots o boats on water. Most action on ish under shad where shad is 20' or more. Lots o ish but tough getting anything over 2 or me. Still inding most o my action on lat points on any arm o the lake. No reaction bite or me. All ish on darterheads with #2 4" Magic worms and dropshotting. Best pattern, three cups o coee two valiums, your avorite worm and good graphs. Watch or that real sot bite. Last group didn't even know they were getting bit.
City: Shasta Lake

Tips: Use your graphs to ind bait. I there are no arches under the bait move on. Bigger ish should be on bigger bait. Bait closer to bottom was holding better ish or me.

Water Temp: 69

Water Clarity: Clear (4+ foot visibility)

Report: Packers Bay is getting tight. Shasta Recreation Company has not yet put the loat back in place. Lots o dirt on ramp. Put truck in 4-wheel drive so as not to throw dirt all over boat pulling out. Might be tough or heavy boat and light truck. Fishing pretty much the same or me. Lots o ish but not much size. Fished Mcloud arm all day. Key was graphing bait and working eeding ish. Most bait still on points. Found killer structure holding bait but hard to get a big bite. Small ish aggresive right now. Still picking up rip ish here and there. No topwater ish and one on a white spinner bait early.
City: Shasta Lake

Tips: I you have a two rod license try dragging a suspending rip bait behind you i you are working the bank. Lots o suspended ish out over 40 eet o water. This will probably give you some bigger ish as those bigger ish eed on small trout.

Water Temp: 74

Water Clarity: Clear (4+ foot visibility)

Report: Launched at Packers Bay and ought the tourney crowd AGAIN. Which is worse, jet skis or ity boats at a launch ramp at 6 a.m.? Pulled out in ront o tourney, I don't think they liked it,hee hee. Took out three clients and boated ity or sixty ish but not many a tourney isherman would like the size o our ish. No reaction bites or us. Pulled into bait ish on points and drop shotted most o our ish. Great clients, one rom New York. #39 our inch worm did most o the work. Let my transom saver and straps at the parking lot i anyone ound them, duh. Caught most o our ish in about iteen to twenty eet o water on long, sloping points.
City: Shasta Lake

Water Temp: 73

Water Clarity: Clear (4+ foot visibility)

Report: Client cancelled last minute so took a buddy ishing. Got him hooked on rip ishing. Good reaction bite early, rip,topwater and blade ish. Nothing better than average size though, bummer. Lots o ish and bait still on points or plenty o action. Buddy hadn't been out or bass in a couple o years and thought he had died and gone to heaven. Those o us who ish all the time tend to take it or granted and complain too much about too many small ish. Best action or late morning and aternoon was graphing bait with ish and dropshoting a 4" #39 magic worm.
City: Shasta Lake

Water Temp: 72-77

Water Clarity: Clear (4+ foot visibility)

Report: Needed some time away rom it all and went or a ew days o sun and some ishing. Sun was hot and the ishing was not. Only squeakers or us on this trip, was hoping or at least a ew good ones. Partner did get a three pound plus spot on the irst day late into the evening but that was huge compared to the ones we were getting. Most ish were in the 10-14" range and all ish were packed to the gills with baitish and craws. These ish aren't starving!! This lake needs a good jolt o bad weather to liven things up! Oh well at least we got to do nothing but ish or our days straight and that is hard to beat.
City: Mountian View

Tips: Grubs, dropshot, Carolina rig lizards, senkos on dart heads and weightless, rattle traps and blades all worked, you just have to keep catching the little ones and wait or the occasional keeper ish to bite. Best depth or us was around that 40' range. Come on winter, get started so we can start smoking those big spots!!!