Northern California Lake Fishing Report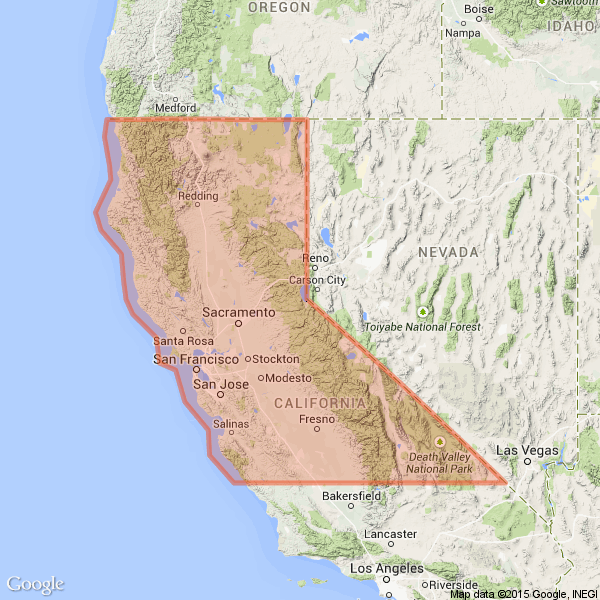 Date Unknown
Water Temp: 46-50

Water Clarity: Stained (2-4 foot visibility)

Report: Put in at noon at the north end on Saturday to ind very high winds. Not expecting much, head to a protected spawning cove. Immediately hit a ew smallies on a deep point 2 1/2 - 2 3/4. Hmm, maybe this isnt going to be so bad. Check other deeper areas, nothing. Head to shallow water. My partner Quinn gets a 4 lb 6 oz smallie in 2 t on a spinnerbait and another alls in shallow water on a crakbait. Head to main lake. Hit a deep, steep point and get a 6 lb 5 oz largemouth on spider grub. Sunday head straight to ballpark and load boat with small largemouth. Tailings produce 3 nice largemouth. Head back to shallow lat. Nice smallmouth are loaded in muddy, 2 - 5 t o water and are smashing a spinnerbait. This is why I love Trinity. Largest goes 3 lb 6 oz. Shallow bite dies, get a ew more on the way out on a deep point. Check other similar lats and get a ew. End day with a nice largemouth in the airport cut.
City: Arcata

Tips: Traditional baits were not working well (cranks, jerks). They deinitely wanted a spinnerbait (thanks Quinn; red was by ar the best color). The key was inding lats with the lattest banks and that had muddy water rom the strong winds. I the ish were not shallow they would move to close structure in deep water. All good ish came primarily rom 2 - 5 t o water.

Water Temp: 47-49

Water Clarity: Clear (4+ foot visibility)

Report: Got out today with a new riend rom So.Trinity and was happy to aquaint him with spring ishing on Trinity. He had been struggling a bit so was able to show him some spots and techniques that produced LM to 5 lbs and smallies to 4. Gonna be hard to keep him o the lake now.
City: Weaverville

Tips: Gitzits were the hot bait or us today but had reports o a rip bite turning on

Water Temp: 65 to 72 +/-

Water Clarity: Clear (4+ foot visibility)

Report: Fished Lake Trinity or the second time. Very hot weather. The water is pretty low. Didn

Tips: Look or and ish steep banks with shade and wind (sot wind or ripples) in the mornings. In the aternoon

Water Temp: 70ish

Water Clarity: Clear (4+ foot visibility)

Report: went out on my second tourny with the cottonwood bass club. got paried up with a great guy john mcnamar he knows the lake well. troubles on the irst day led to neither o us getting a keeper. on day two we statred out around the corner rom trinity center launch ramp and i got two quick hook ups and keepers one largie and one smallie drop shotting a 4 inch MGM blue ghost weenie in about 5 t o water. John picked up one there than we headed up the east ork and he picked up another on drop shot. we moved up the bank and i got a small 12 inch ish on a storm subwart crankbait over some stumps. that was it or awhile. with about an hour we moved into 22-25 eet o water and he picked up a nice smallie, but we couldnt get bit again so we headed or shithouse cove and ished it hard with the drop shot and i was swimming an MGM grub...i didnt get bit but he managed another nice smallie, that was it or the day. my weight went 3 lbs or 3 ish...better than last month at shasta where i weighed 0 ish..thanks again John or a great time. Cant wait till CLear LAke in September.
City: redding

Tips: drop shot shallow early with MGM 3 inch idgets and 4 inch weenies in blue ghost...then move into 25 eet o water and drop shot or splitshot.

Water Clarity: Clear (4+ foot visibility)

Report: I tried to submit a report about a really great guiding experience a couple o days ago and I couldn't undedstand why it didn't go through. Well with all my computer savvy it ended up in the reports or Almaden. So i you want to hear about a great trip with some great olks click on Almaden. My typing skills will not allow another try.
City: Weaverville

Tips: When trying to submit a report, try to ollow a ew simple instructions.

Water Clarity: Clear (4+ foot visibility)

Report: Due to a last minute notice o that my client had canceled his trip to ish Trinity with me I decided to ish by mysel (oh darn)in at Trinity Center at 0445, beautiul morning. Ran up to the north end o the lake in the tailings, did not throw my hard baits as I usally do, went stright to a 3" single tail MGM hook tail grub in 151 black. At 0515 I got bit and a great struggle took place with me taking a pretty good butt kicking rom a 5.7 # largemouth who never gave up but ater about 5 minutes I managed to get him in the boat or a picture and then released him. Next another largemouth at 3 # then 2- 2# and a 2,7 # a 2 more at 2 # plus. All these ish where largemouth and came on the same black MGM grub and all beore 0630! Let the tailings or the Ballpark and Eastork, No bites there so back to the tailings, caught a 2.8 and decided to call it a day at 0930.A really great morning on this beautiul lake.
City: Redding

Tips: Where are all the smallmouth? Fished last wednesday with a client caught 30 quality sm to 3.6 # Go Figure

Water Temp: 68-72

Water Clarity: Clear (4+ foot visibility)

Report: Bagged limits o nice small mouth bass in the North/East section o the lake. Sight ishing smallies 2-3 lbs, mostly on 4"-5" MGM's and Senkos on Green/black lake and Blues. Also, Bomber A's in shad patterns were 2nd best next to Green/Red lake Yamamotto grubs split shot. All plastics were split shot bullets, or naural no weights. Carolinas and Texas rigs did not produce. Think dropshot/split shot SAMLL sizes (4-5 at most) in natural dark colors and YOU ARE IN THE SMALL MOUTH ACTION! The only reaseon I'm saying is we had a great small mouth bite on, and you guys here at NCBF have helped me out numbers o times! Feel ree to email me with any shoreline questions or suggested campsites. Thanks again guys...and go small or the smallies....plus slow helps too. Keep the rattles and swimers in the tackle box the next ew weeks.Fish On!Luty
City: Santa Rosa

Tips: Gary's 4" senkos (any dark color...hehehe)MGM 5" in green/blue/pumpkin 2/0 hooksBomber Model "A" ater 5PM near points and creeks

Water Temp: 58-64

Water Clarity: Clear (4+ foot visibility)

Report: Started week o gin clear and 58 degrees in am to about 61 in pm. Fished mostly south arms irst part o week, bite was ok, not alot o ish, but quality smallies. Reaction baits were working best, especially in evenings. Small cranks and jerk baits in charteuse patterns seemed to work best. A ew topwater ish in 1st and last hours o light. Thursday sucked, alot o wind early in day, lake blownout by 10am, very ew ish, went to Weaverville to get supplies and eat at the Mexican resturant, yum. Friday, ished north end, caught my personal best smallie, a 4 and hal, at the tailings, but no more there. Ended up inding them again near entrance to East Fork arm, in the mud lines. Several good ish on a jerk bait, and a brown worm, doodled in 3-13t. o water. Wie caught three there on her lyrod with a black streamer and a purple woolybooger. Worked east Stuart ork Sat., again in the mudline using same stu worked. Water temp. was up to 64 when we let. Wished we could have stayed another week, the place is beautiul right now!
City: Vacaville, CA

Tips: Seems like they are not quite ready to spawn, but should soon. Water temps are rising, but they're drawing down about 6in. a day, so ish are suspended all over lake. Try to ish the evening session or more action, i not, ish those mudlines until they start gettin' risky....

Water Temp: 56 - 62

Water Clarity: Clear (4+ foot visibility)

Report: Wendsday ished south end with little luck. Fished areas ish should be and have been but couldnt get anything going. Fished everything down to about 35 t. End day with about 6, nothing special. Start Thurdsday in tailings and immediately get a 3 lb. LM and 1.5 lb. SM. Nothing else so I start moving around hitting the usual spots. Catch ish but nothing special. Flip a 4 lb. LM rom a downed tree using a zipper worm. Finish day at ballpark, man the ish were loaded up there but most were small. Did manage a ew above two pounds. Fishing was tougher or me this trip than any other this spring. South end has muddied. Crankbaits werent working or me. Jerkbaits were great at inding ish but many times they wouldnt take it. I would swith to a grub and catch them. Carolina rigged lizards worked well or me also.
City: Arcata

Water Temp: 46-52

Water Clarity: Clear (4+ foot visibility)

Report: Fished wendsday and thursday. Start in the south end, irst spot I ish is loaded up but the ish were just head butting the jerkbait (I watched them do this). Switch to a crankbait and they are hammering it, get 8 in the boat in 30 minutes, all smallies and chunky 2 lbs. Decide to move to maybe ind a big one. Get a 3 lb. 2 oz. on a secondary point with a crankbait. Continue running to likely spots, picking up a ew here and there. Run back to the "good spot" and get 4 more, same size. Bite dies around noon and wind comes up. Pick up a ew more on wind blown points. End day with 18 good ones. Fish north end next day. Cant get ish to go where I had them a week ago. Decide to start moving around until sun warms water a bit. Get 6 rom various spots and depths, nothing special. Wind blows me o the north end at 10 am! Head back south to the good spot, nobodys home, cant ind ish anywhere. Tried to locate them in deep water but wind blowing too hard. O lake a 3pm, very tough day o ishing.
City: Arcata

Tips: Secondary points and crankbaits. Nothing on lats or in backs o coves. All ish were suspended in 12 - 15 t. o water. Seems like the smallies arent locked into shallow pattern yet, just suspending in staging areas. One more week?

Water Temp: 46 - 52

Water Clarity: Clear (4+ foot visibility)

Report: Fished wendsday and thursday with Chris Hinckley. First day ished south end which started slow, could not ind ish on lats but managed a ew suspended smallies in close proximity to lats. Hit a 3lb. 6oz. smallie on large stump on edge o very deep water. Near end o day we decide to go into backs o small coves. First one produces 6 smallies all 2 to 2.5 lbs., lose several others. Second cove produces a ew, nothing special. End day losing a ew good ones. Next day ish north end. Ran all over, hit the usual spots. Without a doubt ish were relating to wood. Where we ound one ish we ound a bunch. Sometimes ish would ollow jerkbaits at which point we threw grubs and would usually do real well. Caught over 20 ish, most being smallies and most right around 2lbs., biggest going 2lbs. 12oz. For some reason every large ish we hooked we lost. Most ish came on jerkbaits but crankbaits and grubs did well also. I really dont think it mattered, when we pulled up on a spot the ish quickly let us know i they were there or not.
City: Arcata

Tips: South end produced ewer ish but the average size was larger.

Water Temp: 46

Water Clarity: Clear (4+ foot visibility)

Report: ished hard sat. tough bight, 5 smallies in rock piles 3 largemouth at ballpark, 1 ish on crankbait the rest on darter heads, usual colors,(no secret). big ish 3.9 smallie darter head 10 t. saw big ish busting bait in 2 t. got excited threw reaction baits or an hour ater but to no avail, still a couple weeks early.
City: eureka

Tips: size down, be quiet ,cast long

Water Temp: 67ish

Water Clarity: Clear (4+ foot visibility)

Report: My wie and arrived Friday the 7th and boy was the lake low. Wewere all set to enjoy a ull week o ishing and house boating. Thiswas our 10th houseboat trip to Trinity and I was determined to inallyget some good smallie ishing in. In years past I always seem to struggleat this lake. Although the ish are abundant I never could really inda quality bite. My game plan was to cover allot o water throwingcrank baits and this year "I had an ace in the hole." His nameis Jim Miller and he has been ishing the lake or years and wewere to meet on Wednesday or some awesome ishing.Launching at Trinity Alps was sort o a nightmare. The lake was solow that the main ramp was out o the water and their low level ramp(i it can be called that) would have been no less rightening had itbeen surrounded by mines. I you are using this ramp with a ull sizeboat I would recommend a stout 4 wheel drive tow vehicle and aslow entry. There are several unmarked stumps just below the suraceand steep drop-os waiting to gobble up trailers. I actually hadthe water over my rear bumper and my ront tires were 30 eetinto the lake beore my boat would loat. To say it was shallowwas an understatement.So I started o the week throwing a red bomber 7a and was pretty happywith my results. I was ocusing on steep drop-os and points andcatching several ish an hour that might make a pound by next year.One ish I broke o on elt pretty good. Amazingly ater a quickretie my original bomber loats to the surace. Great! Start to motorover to get it and another ish comes up out o no where and nails it.Drat! This ish then spends the next 15 minutes jumping around myboat trying to shake my lost bait. I never did see that ish orbait again.Monday while on my morning ishing adventure my oil injectors somehowailed. Great! It took me 2 hours and nearly everything my trolling batteries had to get me back to the houseboat. My ishing adventureor the week was abruptly cut short. I called Jim and let him a message I would not be able to meet him do to engine troubles.Ater working on the boat all day I still could not igure out whatthe problem was but no oil was being mixed so I decided to try andcharge my trolling batteries o the houseboat generator. Atera ew hours running time they showed some positive signs o lie.Wednesday morning I elt conident that I could make it to themain channel (and back) just encase Jim still showed up. Althoughthis was 5 miles rom our original meeting place and I had littlehope o meeting him I elt it might work. The point I waited orJim on actually had some better ish and I was able to catch a couplekeepers on a 5 inch purple/chartuse magic worm. A ew bass boatspassed and my hopes o meeting Jim reduced. As I started to motorback to the houseboat a single bass boat came around the point andcontinued toward me. It worked! Mr. Miller I presume! Yes!Jim and I at that point had never met or even talked on the phone. Jimresponded to some questions I had in regards to ishing Trinity on theNCBF Forum and we corresponded via email several times. I could tellby how reely he shared inormation with a stranger that he was a veryspecial person but I had no idea o what an understatement "special"would be to describe him.Jim helped me get my boat back and brought us newspapers o the tragicevents that had happened to our country. Being we were out o touchwith the news we had very little data on what happened and we werevery concerned. Seeing the pictures or the irst time was one o themost devastating things I have ever witnessed and will never be orgotten.Jim then very generously invited me to join him or a day ishing. Seeingmy concern about leaving my wie alone all day he oered to check backevery ew hours. Not knowing how ar we would run I never should haveaccepted. We drove all over the lake and back twice to check on thehouseboat. I am sure we burned nearly a tank o gas. Jim handed meone o his rods and asked i I minded leaving my gear behind. Not a problem or me but that is the ugliest spinner bait I have ever seen.Jim then produced some pictures rom the previous weekend with severalsmallies in the 4-5 pound class and in the background I could see thatsame ugly bait. I had never caught a largemouth at Trinity and ourirst stop we had 3 keepers in 4 casts. Not a bad start! (ha!) We continuedon or another 20 minutes and had a limit. Not only did I have my irstlargemouth but my irst real Trinity Smallie that was pretty darn closeto 2 pounds. Man can those guys jump and ight. WHAT A THRILL! Wecontinued to catch and release ish all day. In 10 years o ishingthis lake I have never done so well or had as much un as I did in10 minutes with Jim.Jim thank you so much or your patience, understanding and tremendousgenerosity. I you every need a partner I am already on my way up!I look orward to our next meeting.Mike
City: San Jose

Tips: Call Jim!

Water Temp: 65 to 70

Water Clarity: Clear (4+ foot visibility)

Report: Enjoyed a brie ew hours with a new ishin' buddy I met onthe NCBF pages. I twisted his arm and took him out or a ew hours up north to the tailings where I had caught someawsome smallmouth by intention and a ew blacks mixed in past weeks. He claims I put him on some good ishin'...thank you Mike Rexord I enjoyed hearing the compliment and only wish the 3's would have shown a little more!!!! I am sure you and your wie (what a lunch on thehouseboat she provided...) enjoyed the beauty o Trinity asin past years..."bummer" about your Mec' takin' a dump!!Are you sure Arlene did not remove a ew wires so you'd notbe with her more than the bass on vacation...har, har!! Sothere is next year my riend!!! Take care and God Bless!!!
City: Anderson, Cali

Water Temp: 66-73

Water Clarity: Clear (4+ foot visibility)

Report: Launched at 1pm on 5/22. Found some nice ish in back o cove in shallow water on wood. Couldnt get them to go so started running around looking or any kind o wood.Found some submerged brush and started pitching Senkos. In the next hour I lost 6 (ouch) and boated two between 2-3 lbs. The ish were in seven eet in the thickest part and on the bottom. I couldnt get them out once hooked, I was bending my hooks (3/0 g-lock gamakatsu using 16 lb. Sugoi lurocarbon). This bite dried up so I went to rockpilesand landed two smallies on smoke grubs both about 1.5 - 2 lbs. Next morning caught a couple more ish in the brush then went searching or more wood. Wood is a limited commodity on Trinity, but i you ound any there were largemouth on it, some nice ones too. Problem was most o them were impossible to catch unless it was windy, no wind no way. Pulled out at 11 am, dead calm and hot. Back in at 3 pm, nice breeze blowing. Back to the brush, pick up several between 2.5 - 4 and one smallie about 2. Went to some pockets in tailingsand put two more in the boat between 3 - 4 lbs. With an hour o daylight let run to another cove with wood, cant catch any but see many. On way out start throwing grub to rock piles.Bingo! Last 15 minutes o light land 4 or 5 around 4 lbs., lost a ew and missed a ew. These ish were very shallow but right next to deep water. Next morning in there at 5:30 a.m.thinking I gonna crush them but only manage one on grub about 3 lbs. Fished whole area thoroughly with split shot, grub, and drop shot. Nothing, but I know the ish were there just noteeding. O the water at 11 a.m. All largemouth still had eggs in them. It seemed to me that most were still staging, seems a little late but maybe a unction o the late snow and subsequent cold runo.Have no idea where the large smallmouth are.
City: Arcata

Tips: Senkos, wood and wind. I ran out o Senkos and tried trick worms and large tubes.These just didnt have the all needed to penetrate the brush. Also, the dirtier the water the better the bite. Small window or active ish,you either were catching the heck out o them or couldnt buy a bite. I am thinking payingattention to the lunar tables is a good idea.

Water Temp: 72-68

Water Clarity: Clear (4+ foot visibility)

Report: Fished Sunday evening through Tuesday aternoon with Chris Hinckley. First ish came at sunset on Sunday, a nice 4 lb largemouth caught on a black grub in 10 t o water on main lake point. Thought we could ind shallower, active ish at night and low light conditions. Not! Sunday night and Monday night produced nothing noteworthy, lots o small ish. Tuesday morning started ishing deeper with drop shot rig. Started having better success in 35-45 t o water on main lake points and blus. Still lots o small ish, but 1 2.5 lb largemouth and 2 1.5 lb smallmouth. Figured we had the pattern and tried to ish it in the submerged tailings in North end but wind kept us rom ishing it eectively. Figures, the day you have to leave you igure out whats going on. Small ish came on everything, especially topwater. I am convinced i we had one more day to ish drop shot rigs in deep water we could have boated more nice ish.
City: Arcata

Tips: We cut about 1 inch o straight tailed 4 inch inesse worms and used them on drop shot rigs. First ish must have been a luke because no more nice ish came shallow. Water is very low and weather hot. I would think ish will stay deep until the chilly weather o all sets in.

Water Clarity: Clear (4+ foot visibility)

Report: Went houseboating and ishing or two weeks on Trinity Lake. The lake is absolutely beautiul. Water level was dropping at a ast rate. Was able to catch a bunch o dinks but still could not get any ish over 2 pounds. Was a un time as most ish came on the top with small crank baits thrown next to riprap steep banks worked in the extreme north end o the lake near the "Rock Piles". Be very careul i you decide to venture into this area as many o the rock piles are just under the water. Good luck and tight lines
City: San Jose

Tips: Downsize your line to 6-8lb test, water was very clear.

Water Temp: 64-70

Water Clarity: Clear (4+ foot visibility)

Report: Fished North end on the 17th with good results. Some ish still on beds, but most have moved out to outside points or walls. Best results were on wind blown structure with the watre stirred up. Most ish on worms and cranks. Ranged rom2 - 4# smallmouth. The 18th, ished south end with zeroish caught. Weather- Full moon, 17th- 90's and some wind;18th- high 80's and slight wind.
City: Eureka

Water Clarity: Clear (4+ foot visibility)

Report: The dates or the ollowing report should be April 8 and 9 not 15/16
City: Arcata

Water Temp: 52-57

Water Clarity: Clear (4+ foot visibility)

Report: Fishing was diicult but managed some quality ish. Only 8 ish total, but most were between 3 1/2 and 4 3/4. All largemouth. Smallies are spawning on main lake lats, largemouth were staging in 8 to 14 oot o water. Fish were located in looded brush, were suspended and eeding early, but once sun hit the water, the bite ceased, we did not get a bite ater 9 am. Jerkbaits and crankbaits were the ticket early. Probably should have moved deep and slowed down ater morning bite, but were stubborn trying to get brush ish to hit. No ish on rockpiles.
City: Arcata

Tips: Fish were agressive and easy to catch early with jerkbaits and crankbaits. Once sun hit water, some sort o tube on lats might work since we saw plenty o ish there but could not get them to hit hardbaits or splitshot worms. Crawish and clown colors seemed best.