Northern California Lake Fishing Report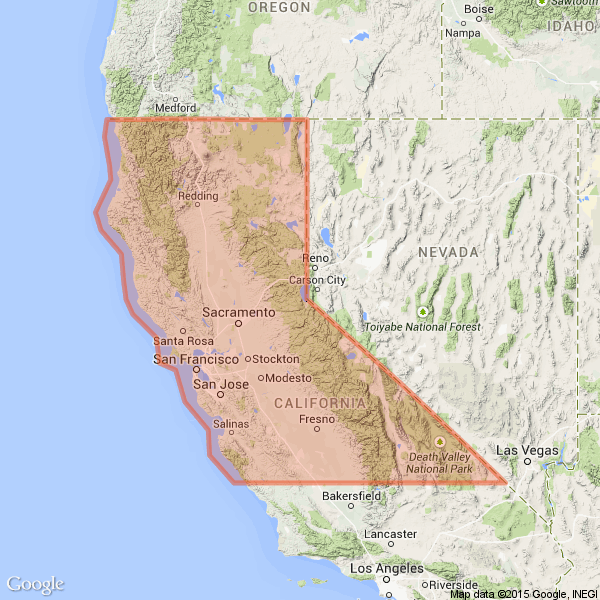 Date Unknown
Water Temp: 52

Water Clarity: Stained (2-4 foot visibility)

Report: Trolled in ront o dam and caught nothing. I then tried throwing plugs and grubs against the dam. I caught #2 smallie on a purple 2" curlytail grub. I wanted to ish Yorty but the gait is closed. I ished out o my kayak. Hal o the day was dry, all day cloudy.
City: Willits

Tips: I like using the color purple. It hasn't let me down yet. I think it's still pretty cold.

Water Temp: 49-50

Water Clarity: Clear (4+ foot visibility)

Report: 1-29-00 nothing hapening up the main arm,went to the island in warm springs,picked up 7 rom 1-4:30. no size, 1 3/4lbs.shakin darter heads in 17-20 t.1-30-00wet & cold & windy. shakin again picked up 4 all day , weather made the ish suspend. 2 better ish on the point at the public ramp.3lbs.&2 1/2lbs.
City: santa rosa

Tips: shake 6 in. worms in 17-25 t, on main lake points. color didnt seem to matter right now . just ish real slow. ish each spot through 2 or 3 times.

Water Temp: 70

Water Clarity: Clear (4+ foot visibility)

Report: Went to Lake Sonoma or the irst time this year. Managed a ew ish on topwaters and cranks. There was some schooling but it was scattered and the ish were not up very long. Got rained on Sunday and had to go home early so was not on the water much.
City: San Jose

Tips: Seemed like the topwater bite was about to take o.

Water Temp: 59

Water Clarity: Clear (4+ foot visibility)

Report: Caught 8 ish rom 1-3 Lbs. Most isherman ished Cherry creekand did well. Fishing in the main body with spinnerbaits, speedtraps and jigs worked well. There are big ish in the shallows,try big baits (1 oz spinner or pig and jig)at this time o year.Steven W. TamezState Bonded and Licensed Fishing GuideHookset240 Mastick AveSan Bruno, CA 94066650-583-8600 wkslammin@baitcast.comhttp://www.baitcast.com
City: San Bruno

Tips: Try carolina rigs, spinnerbaits and jigs.

Water Clarity: Muddy (0-2 foot visibility)

Report: left my house in brentwood around 3:45 in morning got to soulajule gate at around 5. gate is locked!!! had a chain link lock opposite of the gates lock itself.. it said to wait till 6 which we did and nobody came to open it. so we plan b'd it and went to nicasio for bout hour an a half , we through out crankbaits, jigs, worms, topwater. nuthin.
City: brentwood

Tips: bring bolt cutters!!!!!!!!

Water Temp: 62

Water Clarity: Stained (2-4 foot visibility)

Report: For All you wussy's out there I wasnt gonna say anything but I walk the whole lake all the time and have 100+ fish days on the regular. So either your a bunch of babies or cant fish.
City: San Rafael

Tips: Glad those of you who bash this lake never come back

Water Clarity: Clear (4+ foot visibility)

Report: People who steal should read this:1/13/04

Water Temp: 50 or so

Water Clarity: Stained (2-4 foot visibility)

Report: I ished or only 1hr in the rain it started slow but then started to realy come done.now back to ishing ish a 6in sinko in 6-8 eet o warter and ound 3 bass in the 2-3lbs class all 10min apart. Started to get realy wet and let the ish or a nother day.You can only have so much un when you are wet and cold.
City: petaluma

Tips: ish are still close but i it dose not warm up soon may go deep so ish slow realy slow and light.

Water Temp: hgdj

Water Clarity: Clear (4+ foot visibility)

Report: sorry last report ment or soulajule
City: jgjd

Tips: gj

Water Clarity: Muddy (0-2 foot visibility)

Report: Yo I come on here to see how the fishing is at the lake. I've fished this lake for the last 30 years and do great every year. It's nice for me to be able to come on here and see the people like fatchicks takes the time to let the rest of us know how the fishing is. If you want to help the lake then find a way to get them to make it illegal to take fish during the spawn. Instead we get a look of Asians that come with live bait and keep every keeper sizes fish they caught. And trust me I have no problem with anyone keeping fish but lets wait till after the spawn. Anyways FATCHICKS, thank you for all the help
City: Santa Rosa

Water Clarity: Muddy (0-2 foot visibility)

Report: fatgirls u should stop posting about the lake if u don't want people to ruin it, same goes with the bellyboating forum

Water Clarity: Muddy (0-2 foot visibility)

Report: I will try that but it sounds like a bait suited more for the warmer periods of the year. Thanks for the advice though, I'll check out some swimbaits, how big should it be? Anyone with advice for winter fishing here, it would be greatly appreciated. I love catching those big fish in this lake. The big ones also seem to like 4 1/2 inch storm finesse worms, i caught a 8lb and 5lb fish earlier in the year with that. Sports Authority used to have it but then it vanished, so i need to find a new bait to replace that one. That's going to be tough!!! Every time i went out with it, i caught a fish. I have no idea what the bait did that made fish go crazy over it, it doesn't resemble anything (except a very flashy worm)!lol Might make a trip during Christmas break to fish a little while here. My buddy wants to go to ilsanjo on the 23rd and he has never gone fishing and I've never been there. It will be a test for me, that's for sure.
City: Santa Rosa

Tips: Any for winter fishing here would great! Can't wait for spring!!!

Water Clarity: Muddy (0-2 foot visibility)

Report: Redwood Empire Bass Club is welcoming new members both boaters and non boaters to fish our club tournaments. Our first meeting of the year will be on Wednesday January 12th at the Rohnert Park Community Center on the corner of Rohnert Park Expressway and Snyder Lane at 7p.m. Our first tournament will be at Berryessa on January 22nd and next month at Lake Sonoma on Febuary 26th.Go to www.rebc.net for further details.
City: Santa Rosa

Water Temp: too warm

Water Clarity: Stained (2-4 foot visibility)

Report: First time ishing Spring Lake. Hit the water by 3:30pm on the south end, tossed a 7" black/blue lake senko around the island, no takers, spooked one as my bait hit the water next to a tree. Continued around the island throwing the senko and drop shotting a 4" worm, nothing still. Covered some water throwing a lucky crat sammy, not a damn thing yet, sun inally set and covered water with a ire tiger terminator spinnerbait, hit two around the island in the dark both were only 1lb 1/2 each.
City: Davis

Tips: Water is warm, too warm, need a nice cold ront to move in, ANYBODY HAVE ANY INFO ON LOCATIONS FOR DEEPER WATER AND STRUCTURE AROUND THE LAKE, IF SO DROP ME AN EMAIL PLEASE, IF ANYBODY WANTS TO FISH TUESDAYS OR WEDNESDAYS LET ME KNOW. jdogg_norcal@yahoo.com

Water Clarity: Clear (4+ foot visibility)

Report: 9/13 12pm-5pm: started o skippin bushes with a chartreuse/pearl senko, got one about 1 1/2 lbs in about 6 inches o water under a small bush, hit it on top. i knew it was gonna be a hard day when i strung up with 8 lb test and a small ish like that was ripping drag. moved to the south island and skipped a bunch o bushes with no luck and came upon a big downed tree, irst cast to it had one take it right under the surace as i crawled it over a submerged log. this ish was rippin drag out good and i was pulling it through all the weeds, well i got hung up in one pile so i moved over to it and while i was trying to rip it ree i could see the ish ighting 5 eet away rom the pile i was stuck in. so i tried to lit up the weeds to rip it ree and just hear a little click and the pile wasnt heavy anymore and i ended up breaking the line. the ish looked to be a good 6+ ish. Skipped everything on the middle island and north island only to pick up one about 7 inches. ished the weed lat in the north section and missed a hit and then hooked up a little later. again this ish was ripping drag out to easily and again swam straight into a weed pile. this time i went easy on my line and with a little help rom my bud scott it came out about 3 minutes aer hooking up. only a 5 lber but a nice ish and a good ight. no more ish ater that and headed in, a slow day.9/14, 8am-12pm: put in at the park and worked my way towards the north end working a spook along the reeds and tulies, nothing. Fished around the north island and the north shore, 1 ish about a pound on a senko against the reeds. Fished up in the tulies outside and way outside and got jack. ished the weeds where the big mat used to be and had a little one hit it and since i hadnt gotten any action i decided to throw a senko to it just to see i i could end up with a bass. it hit it about the third cast and yup, a nice 7 inch bass. ished up against the tulies where the green slop was on top o the water. was working behind some other tubers who i guess pulled some out o it right beore came through becuase there were a bunch o trails coming out o the stu. well didnt get any to hit it crawling on it, but one cast went straight through and i thought it was sitting on top so when i went to crawl it there was a ish already there, i hooked up and the ish was only about a pound, nothing big yet. worked my way down back to the south shore skipping the bushes and trees and caught another dink o the bushes on the south end o the middle island. so thats 4 dinks. caught another dink right ater the other one against the tulies. 5 dinks. ished the same tree where i lost the nice one and irst cast i hooked up, again about an 9 incher. 5 casts later i hooked up to another dink about 13 inches. had to call it day at 12 and ended up with a lot o little ish and no hits rom a decent size ish, wasnt on them today.
City: windsor

Tips: ish are everywhere right now,deep, shallow, weeds, bushes, rocks you name it, just ish them slow.

Water Clarity: Clear (4+ foot visibility)

Report: about the report beore the last one, o course i let that ish go. i would never keep a bass or ood or or a trophy. 2 kids oered to buy it o o me to bring home and o course i released it back into the water. i know that some people will take bass or ood, and i know its not illegal but i i keep a bass i eel like im hurting the ishery, especially i its as small as spring lake, i know it may only make a small dierence but i still dont wanna make that small negative dierence. also now that ish will probably be around or the all eed where it can atten up and sit waiting or me to ind it again.

Water Temp: ???

Water Clarity: Clear (4+ foot visibility)

Report: Did not ish but observed one pair o very ine LM choosing a site near the ramp. Looked to be in the 4 1/2+ lb class. They were chasing o smaller intruders in the 1 1/2# class. ....lee s.
City: Petaluma

Tips: You guys know more about how to pester ish in this mode than I. :-)

Water Clarity: Clear (4+ foot visibility)

Report: I know how you eel marc, I have had my gear ripped o rom me twice in my lie! Bastards!!!
City: San Jose

Water Clarity: Clear (4+ foot visibility)

Report: Does anyone know the limitations o boats on spring lake? Can I take one on? Thanks or any help. Please email me at: imahucker1@hotmail.com
City: vacaville

Water Temp: 70-ish

Water Clarity: Stained (2-4 foot visibility)

Report: a riend and i ished spring lake yesterday evening rom about 6:00-8:15 pm at the northern most part o the lake in our loat tubes. he caught three ish, the largest o which was about 3# and the other two between 1.5-2.5#s. his were all caught on pumpkinseed colored senkos. i landed two between 2-3#s and had strikes at least three other times. all action was with a six inch plastic worm texas rigged that was root beer brown with black lecks in them.we only saw two ish roll up on top all evening and despite throwing some topwater lures (pop-r types), we didn't get any strikes at all. the weed situation wasn't bad at all and the ish were surprisingly at and energetic (pissed o) when hooked.
City: petaluma

Tips: catch and release!!!!!!!!!!!!!!!!!!!!!!!!!!!!!!!!!!!!!