U.S. Angler's Choice Tournament Trails Adds World Boat Outlet as New Sponsor
Company to Award Power Pole at remaining Western Series Pro Am Events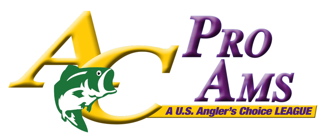 Brentwood, Calif. - U.S. Anglers Choice, the premier shared weight Pro-Am draw tournament circuit in the Western United States is pleased to announce the addition of World Boat Outlet to the sponsorship team of our 2010 Western Pro-Am series.
Kevin Johnson, President of World Boat Outlet will be awarding an eight foot Pro Series Power Pole to the angler who finishes ahead of the highest placing World Boat Outlet Pro staff member at the remaining three Anglers Choice Western Division Pro-Am events in 2010. This means that the pro angler who beats the higher finishing of either Kevin Johnson or Kevin Stewart will be walking away from the event with a Power Pole valued at $1,500, courtesy of World Boat Outlet.
The Power Pole system is a unique boat anchoring system originally designed for fishing shallow saltwater flats. With the Power-Pole anchor you can quickly and quietly stop your boat with the touch of a button. The Power-Pole anchor will securely hold your boat in up to 8 feet of water - even during high winds and fast currents - without scaring away the fish you're trying to catch. The Power Pole has become a standard piece of equipment on the tournament boats of hundreds of professional freshwater and inshore anglers. Log on to www.power-pole.com to view the entire Power Pole product line.
In the event that the World Boat Outlet team should fail to weigh a fish, the prize will be awarded to the lowest finishing angler to register a catch in the standings. The awarded angler will be responsible for all installation or adaptor plate costs.
World Boat Outlet is the number one exporter of new and used bass boats to Japan, and is also the leading Power Pole dealer in the country.
World Boat Outlet also provides sales and service on boats and motors of all makes and models. World Boat Outlet is located 29033 Avenida Sherman, Valencia, CA 91355. You can reach them by calling (661) 295-4964 or check them out on line at www.worldboatoutlet.net.
U.S. Angler's Choice is a part of MAM Marketing Group, which is the parent company of Bass West USA Magazine, Bass Tackle Depot .com, Westernbass.com, Westernbass.tv, Swimbaitnation.com. U.S. Angler's Choice will operate more than 400 tournaments across the United States in 2010 and annually serves thousands of anglers.
Source: usanglerschoice.net (2010-04-01)