Star-Spangled Boats, a Senator and BASS founder Ray Scott to Kick Off First-Day Launch
Bassmaster Classic Notebook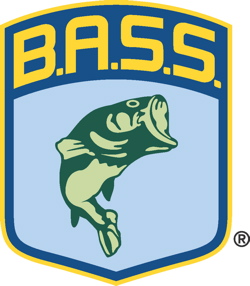 SHREVEPORT-BOSSIER CITY, La. - Three flag-wrapped Skeeter bass-boat rigs manned by ArmyBassAnglers will lend a patriotic flavor to Friday morning's launch at the Bassmaster Classic.
Minutes before the 51 Classic contender boats take off at 7:15 a.m. for the first of three days of competition, the star-spangled Skeeter-Yamaha rigs will motor through the launch site at Red River South Marina in Bossier City while the national anthem plays and the marina's giant flag waves from its tall pole on shore.
"As the boats idle by the docks, one will fall out of formation to honor fallen soldiers," said the group's vice president, retired Sgt. Don Bailey of San Antonio, Texas.
Bailey is also a member of the team that competes in bass tournaments to raise awareness of the group's mission, "Support-Defend-Fish." Bailey and Maj. Cody Roberson, who is currently serving with the Army in Iraq, helped found the organization, which supports programs that help wounded soldiers who are returning home.
The Skeeter boats will be piloted by three ArmyBassAnglers members from Texas: retired 1st Sgt. Chuck Guthrie of Killeen; Maj. Randy Sitz of Harker Heights; and 1st Sgt. Al Pemberton, also of Harker Heights.
Riding with them will be several fellow ArmyBassAnglers members and retired Col. Mike Lester, a member of the board of directors of Returning Heroes Home, one of the recipients of the good work of ArmyBassAnglers. Returning Heroes Home is seeking to raise $1.5 million to construct a new Warrior Family & Support Center, which will service all warriors, regardless of branch of service.
More information is available at www.ArmyBassAnglers.com.
FIRST CAST: Ray Scott, the legendary founder of BASS, will throw out the first cast to kick off the BASS season at the 39th Bassmaster Classic as part of Friday's launch ceremonies at Red River South Marina in Bossier City.
Scott will make the ceremonial cast just after 7 a.m. from the boat of Kevin VanDam, the 2008 Toyota Tundra Bassmaster Angler of the Year and two-time Classic champion.
As the reigning AOY, the Kalamazoo, Mich., Bassmaster Elite Series pro earned the right to be the first boat to leave the docks at 7:15 a.m. Friday, the first of the Classic's three competition days. Setting out right behind VanDam will be Elite pro Alton Jones of Waco, Texas, who as the defending Classic champion earned Friday's launch position No. 2. Then the other 49 anglers will follow in an order determined by a random draw.
Classic launches are free and open to the public all three days of competition - Friday, Saturday and Sunday. Because there will be no public parking at Red River South Marina, spectators are asked to park at the CenturyTel Center, 2000 CenturyTel Center Drive in Bossier City, and catch one of the shuttles that will run each day beginning at 4:30 a.m.
SENATORIAL SEND-OFF: Louisiana Sen. David Vitter is scheduled to say a few words of welcome to Bassmaster Classic fans and competitors Friday at Red River South Marina in Bossier City. Vitter will take the microphone just before the 7:15 a.m. launch of the 51 Classic boats.
The first-term Republican senator was elected in 2004. Born and raised in New Orleans, he resides in Metairie, La., when not in Washington, D.C.
IT'S ALL IN THE TIMING: Classic competitor Edwin Evers of Talala, Okla., has an extra incentive to go for the crown: to honor the birth of his baby boy, Kade Stanley Evers, who arrived early morning Feb. 11.
Because Kade's estimated delivery date originally had been right on top of Classic competition days, Evers had announced he would give up competing in the sport's biggest show to be with his wife, Tuesday, for the big event - if it came down to that.
Luckily the Bassmaster Elite Series pro didn't have to make that call. But the day after Kade's arrival, Evers hit the road for the six-hour drive to Shreveport-Bossier City, La., to be on time for the Classic's pre-practice days on Feb. 13-15.
But missing his family, he caught a flight from Shreveport to go home to his family Sunday evening. Tuesday morning, he flew back to the Classic site in time for official registration and briefing that afternoon.
If just one of Ever's Classic catches could top Kade's birth weight of 8 pounds, 2 ounces, Evers would be sitting pretty with a lunker to bring to the Classic weigh-in scales. But regardless of how the Classic plays out for him, nothing, he said, can top the experience of Kade's birth.
"I was carrying him back to my wife's room, and just as I looked down at him, he opened his eyes for the first time," he said.
Tuesday Evers plans to make the trip to Shreveport in time to watch her husband weigh-in Friday. She'll be traveling with her parents, the Evers' 10-year-old daughter, Kylee, and of course, baby Kade.
MIKE & MIKE - AND ERIK: ESPN's Mike & Mike in the Morning will broadcast live from the Classic launch site Friday, Feb. 20 from 5-9 a.m. CT.
Host Mike Golic will be joined by occasional co-host Erik Kuselias for the show from a specially constructed stage at the Red River South Marina in Bossier City.
MEDIA DAY SUCCESS: Festival Plaza in downtown Shreveport was jammed Thursday afternoon as reporters, the 51 Classic competitors and local dignitaries spooned up some spicy gumbo, dipped into plates of boiled crawfish and then sat down for an afternoon of one-on-one interviews.
BASS made three major announcements at the Media Day event:
* Shreveport-Bossier City will host the 2009 Academy Sports + Outdoors Women's Bassmaster Tour Championship. The fishery will be the Red River.
* Tavares, Fla., and the Harris Chain of Lakes will host the two upcoming BASS events: the 2009 and 2010 BASS Federation Nation Championship presented by Yamaha Outboards and Skeeter Boats.
*BASS Youth Programs will team with U.S. Sportsmen's Alliance Trailblazer program to bring fishing education and fun to the Trailblazer Adventure Program.
LAST-MINUTE WRAP: Steve Kennedy, a Bassmaster Elite Series pro from Auburn, Ala., plans to use an 18-foot aluminum rig with a Johnson 88 Special motor aged 20 years in the Classic, a tactic he hopes will help him access big bass hiding in the stump-filled, shallow backwaters of the Red River.
One small problem: the rig was a plain-Jane green, not a colorful wrap like his fiberglass rig that showcases his major sponsor, Kinami Baits. Until Thursday, that is.
"I just got it wrapped this morning," Kennedy said Thursday. "This is the same rig I took out Wednesday for the practice day. I used my other (fiberglass) boat the other practice days (Feb. 13-15), and saw a lot of places I'd would have liked to get into, but I was afraid I'd tear up my boat."
At his request, his parents towed the aluminum boat from Alabama to Louisiana. They arrived Tuesday, just in time for Wednesday's one official practice day.
He said top speed of the boat is probably 36 mph, but he's not worried about lagging behind the rest of the field as they race to prime fishing spots - many of which are likely to be shared by several anglers at a time.
"I probably won't lose more than five or six minutes if I run all the way to the first lock, about 12 miles," he said. "I'll probably make that up in time getting into the backwaters, so it won't be a big disadvantage.
"It's something I won't mind breaking," he said. "And I did find one place (Wednesday) that might make it worth all the trouble, maybe not, we'll see."
ACADEMY WRAP: Michael Burns of Plano, Texas, who qualified for the Classic through the Bassmaster Central Open circuit, has a new Skeeter-Yamaha rig this week with a wrap that showcases Academy Sports + Outdoors, which also is the title sponsor of the Women's Bassmaster Tour.
"I had a contact who deals with Academy, I learned they were interested in getting representation at this tournament, and it went from there," he said. "I'm an Academy customer first, and that evolved into partnering up with them."
Burns said this is the first Classic he's attended, although as a fan he's always followed the annual competition closely. A financial manager for Raytheon Corp., he said he has no plans to turn full-time pro, although he will be competing in the 2009 Bassmaster Central Open events as well as in local events in Texas.
"The Classic is definitely the Super Bowl of bass fishing, so it's something that's great to be a part of," he said. "It's a great bunch of guys, great camaraderie, lots of competition, and a high level of excitement - just what I expected."
Bassmaster Classic sponsors: Toyota Trucks, Berkley, Booyah Baits, Evan Williams Bourbon, Mercury, OPTIMA Batteries, Skeeter Boats, Yamaha Marine
About BASS
For 40 years, BASS has served as the authority on bass fishing. With its considerable multi-media platforms and expansive tournament trail, BASS is guided by its mission to serve all fishing fans. Through its industry-leading publications Bassmaster Magazine, BASS Times and Fishing Tackle Retailer and comprehensive Web properties in Bassmaster.com and ESPNOutdoors.com, the organization is committed to delivering content true to the lifestyle. Additionally, television programming on ESPN2 continues to provide relevant content - from tips and techniques to in-depth tournament coverage - to passionate audiences.
The organization oversees the prestigious Bassmaster tournament trail, which includes the Bassmaster Elite Series, Bassmaster Opens, Women's Bassmaster Tour and the Bassmaster Classic, the ultimate celebration of competitive fishing. Through its grassroots network, the BASS Federation Nation, BASS sanctions more than 20,000 events annually.
BASS also offers an array of services to its more than 500,000 members while spearheading progressive, positive change on issues related to conservation and water access. The organization is headquartered in Celebration, Fla.
Source: bassmaster.com (2009-02-19)