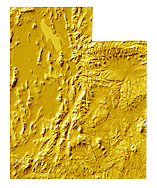 Utah Bass Fishing Reports
The map to the left will take you to each lake's page. There you will find details about lake facilities, launch fees, anglers input and tips on lures and patterns that are catching bass.
On each page there is a link to the FISHING REPORTS PAGE. Let us know about your latest fishing trip by filling out this report . It will be posted on the appropriate lake page.
Also join in our FISHING DISCUSSION FORUM where you may talk about your favorite fishing subjects or issues dealing with our sport.
Utah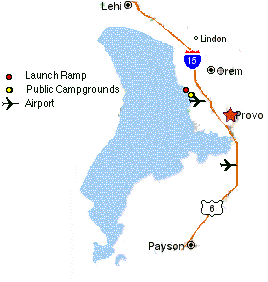 Utah Lake rests at an elevation of 4,500 feet not far from Orem and Provo. The lake has over 96,600 surface acres.
Largemouth and white bass are available to anglers. Other species in the lake are walleye, bluegill, channel and bullhead catfish.
Located 5 miles west of Provo, UT.
For more information: Utah Division of Wildlife Resources, 1594 W. North Temple, Salt Lake City, Utah 84116, 801-538-4700.
Monday, Apr 27
Hi: 67˚ F

Lo: 42˚ F

Mostly Sunny
Precip: 2%

Mostly Clear
Precip: 1%