WBT Heads to Old Hickory Lake for Pivotal Fourth Event of the Season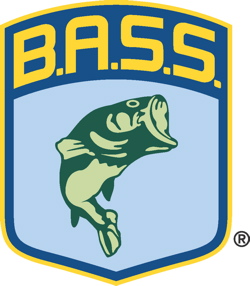 For some anglers, the Sept. 10-12 Academy Sports + Outdoors Women's Bassmaster Tour event on Old Hickory Lake out of Hendersonville, Tenn., will close the door on the 2009 season. For others, Old Hickory will open up new opportunities. For at least one pro, the gate to glory will swing wide open.
Here's how it all plays out: Points anglers earn at Old Hickory will count toward determination of the top 20 pros and top 20 co-anglers of the season. Those anglers will qualify for the Oct. 16-18 Academy Sports + Outdoors WBT Championship on the Red River out of Shreveport-Bossier City, La. - the same venue where fan attendance records were shattered at the Bassmaster Classic last February.
Pros and co-anglers will compete in separate divisions, and a season champion in each will be determined. But in the pro division, there's an extra twist, and it's a big one: One pro will earn enough points to become the 2009 Toyota Tundra Women's Bassmaster Tour Angler of the Year. The award rolls into one package the circuit's most coveted prizes: the AOY title and trophy, a new Toyota Tundra, and a berth in the 2010 Bassmaster Classic.
When that pro is named 2009 AOY, she will become the second woman in history to qualify for a Classic. Kim Bain-Moore of Alabaster, Ala., became the first when she won the 2008 AOY race, then competed in the 2009 Classic.
This season, Pam Martin-Wells of Bainbridge, Ga., leads the points race going into Old Hickory. Just nine points behind her is Juanita Robinson of Highlands, Texas. Other close contenders for the title include Georgia pro Laura Gober, Tammy Richardson of Arkansas, Texan Janet Parker, and the 2007 AOY, Sheri Glasgow of Muskogee, Okla. The full points standings can be found below.
"To me that's the highlight, the AOY award that leads to the Classic," said Glasgow, the 2007 AOY, the year before the Classic qualification was added to the women's tour. "The Classic is as high as we can go. Just one of us can be Angler of the Year, so it's not easy. We're all fighting for it. The Classic spot is a dream come true for the circuit, no matter who wins it.
"I don't know if I can pull that rabbit out of the hat. I might be too far down on the totem pole. But, as always, I'll go in with the attitude of trying to win the (Old Hickory) tournament, do the best I can, then see how everybody else did."
Besides vying for points, the pros at Old Hickory will compete for a first-place prize of $1,000 plus a boat rig worth $55,000. Co-anglers will be fishing to take home $500 cash and a boat-and-motor rig valued at $25,000.
The Tennessee WBT event marks the seventh time BASS has come to the Cumberland River impoundment for a pro-level competition. The WBT was there in June 2008, when Dianna Clark of Bumpus Mills, Tenn., took home the WBT trophy after bagging 36 pounds, 5 ounces, over three days.
Old Hickory snakes for 100 river miles across northern Tennessee. In places it fishes like a lake, in others like a river, said Clark, who does not consider Hickory to be her home lake - that honor falls to Kentucky and Barkley lakes farther south.
"You've got a lake portion and a river portion, like many impoundments," the defending champion said. "Hickory is the same, where one end of the fishery can be different than the other. In a nutshell, it fishes more like a river. And it's unreliable - you can't count on fish being where they were the day before.
"There's a lot of little fish, and kickers are few and far between," she added. "I'm not going to take the lake for granted, it's not that consistent. The lake's had a lot of rain this year, and colder conditions in spring and through summer."
Clark is a three-time WBT event champion and winner of the WBT's inaugural AOY title, in 2006. She is eighth in the 2009 points race heading into Old Hickory.
Fans can watch the WBT's fourth competition of the season unfold at www.Bassmaster.com. The site will present streaming video and real-time leaderboards of the Thursday-Saturday weigh-ins beginning at 2:45 p.m. CT. Daily photo galleries, reports and standings will also be available.
The public is invited to watch the launch at Sanders Ferry Park, 100 Sanders Ferry Road in Hendersonville, Thursday-Saturday at 6:15 a.m. CT.
The action shifts to Madison, Tenn., for the weigh-ins at Academy Sports & Outdoors, 2350 Gallatin Pike N. Weigh-ins are scheduled to begin at 2:45 p.m. CT.
Sept. 9, that Academy store will host a Meet and Greet, an opportunity for fans to chat with the pros and get their autographs.
All WBT events are free and open to the public.
The local sponsor is Sumner County Convention and Visitors Bureau (www.sumnercvb.com).
Sponsors of the Women's Bassmaster Tour Title Sponsor: Academy Sports + Outdoors. Official Sponsors: Toyota Trucks, Berkley, BOOYAH Baits, Mercury, OPTIMA Batteries, Skeeter Boats and Yamaha Marine. Supporting Sponsors: Ramada, Triton Boats, LaserLure and Legend Boats.
About BASS: For more than 40 years, BASS has served as the authority on bass fishing. The organization advances the sport through advocacy, outreach and its expansive tournament structure while championing efforts to connect directly with the passionate community of bass anglers through its Bassmaster media vehicles.
As the flagship offering of ESPN Outdoors, the Bassmaster brand and its considerable multimedia platforms are guided by a mission to serve all fishing fans. Through its industry-leading publications Bassmaster Magazine, BASS Times and Fishing Tackle Retailer; comprehensive Web properties in Bassmaster.com, BASSInsider.com, ESPNOutdoors.com and ESPN360.com; and ESPN2 television programming, Bassmaster provides rich, leading-edge content true to the lifestyle.
BASS oversees the prestigious Bassmaster tournament trail, which includes the Bassmaster Elite Series, Bassmaster Opens, Academy Sports + Outdoors Bassmaster Women's Tour, BASS Federation Nation and the ultimate celebration of competitive fishing, the Bassmaster Classic.
BASS offers an array of services to its more than 500,000 members while spearheading progressive, positive change on issues related to conservation and water access. The organization is headquartered in Celebration, Fla.
Source: bassmaster.com (2009-09-01)