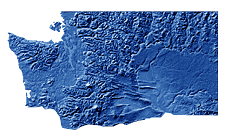 Washington Bass Fishing Reports
The map to the left will take you to each lake's page. There you will find details about lake facilities, launch fees, anglers input and tips on lures and patterns that are catching bass.
On each page there is a link to the FISHING REPORTS PAGE. Let us know about your latest fishing trip by filling out this report . It will be posted on the appropriate lake page.
Also join in our FISHING DISCUSSION FORUM where you may talk about your favorite fishing subjects or issues dealing with our sport.
Goodwin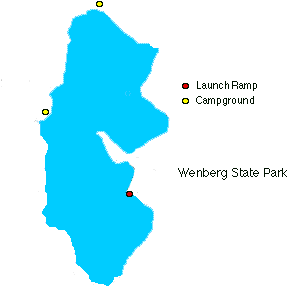 Goodwin Lake is located Located in Snohomish county. It has 547 surface acres and a maximum depth of 50 feet.
The lake features largemouth and smallmouth bass. Goodwin Lake also features planted rainbow and cutthroat trout, crappie and perch.
Activities in the general area include camping, picnicking, play area, swimming, boating, water skiing, freshwater fishing, hiking and windsurfing/sailing. It's a popular lake and receives heavy jet ski and water skiing pressure.
For more information, call (360) 753-5713.
Tuesday, Mar 31
Hi: 53˚ F

Lo: 41˚ F

Rain Showers
Precip: 82%

Rain Showers
Precip: 80%