Don't miss out on your chance to fish with Skeet!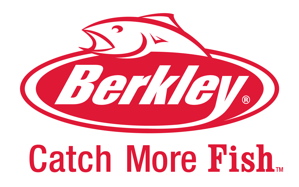 If you haven't signed up yet for the Berkley Big Bass Challenge coming up this weekend (May 22nd and 23rd), you may miss out on a once in a lifetime opportunity to fish with an angler that is destined to be one of the legends of our sport. Northern California's own - Skeet Reese is on fire and fishing at another level, consistently besting an elite group of anglers that are the best in the world.
Angler of the year honors, a world title, and six wins on a world-class level are accomplishments most of us could only dream of, yet Skeet even with his busy schedule, is about to make "someone's year" as he has again committed his time to help make the 2010 Berkley Big Bass Challenge event one to remember for some lucky angler.
That's right, be one the first 150 anglers to sign up for the Berkley Big Bass Challenge and you will not only be entered into a drawing for great prizes such as a Humminbird Fish Finder, Cocoons Eyewear, Revo reels, an more, but will also have the opportunity to spend a day on the water with B.A.S.S world champion Skeet Reese! Imagine what you could learn - in real time, from an angler that has competed successfully against the best anglers in the world, in some of the most adverse and challenging conditions imaginable. Or the fun you will have spending a relaxing day on the water cruising around and fishing some of Skeet's favorite "honey holes".
With only a few days to go before the big event, entries are fast approaching the 150 mark, so don't delay….call the Angler's Press offices TODAY and get signed up so that you can have a chance to fish with one of the best in the world!
See you all at the Berkley Big Bass Challenge!
Angler's Press
www.anglerspress.com
Source: anglerspress.net (2010-05-18)