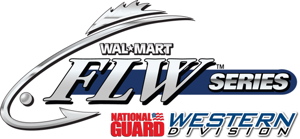 OAKLEY, Calif. (Sept. 24, 2008) – The $10 million Walmart FLW Series® will visit the California Delta in Oakley, Calif., Oct. 8-11 for its fourth National Guard Western Division tournament of the season due to low waters levels at Lake Shasta in Redding, Calif., where the tournament was originally scheduled. Hosted by the City of Oakley, the tournament will feature as many as 400 top bass anglers casting for top awards of $125,000 in the Pro Division and $25,000 in the Co-angler Division.
"I always look forward to fishing the Delta," said Berkley pro Jimmy Reese of Witter Springs, Calif., a two-time Stren Series champion on the California Delta. "It's a great fishery and anytime that I am able to come back to the Delta I always have a good time."
Reese said local anglers may have an advantage at the California Delta event over those who are traveling to fish the tournament. According to Reese, anglers who fish the waters of the Delta regularly have more opportunities to explore the massive expanse of the water that makes up the Delta, which allows these anglers to find remote fishing spots not easily found by visiting anglers.
"Locals are going to dominate in this tournament," Reese said. "Fishing the Delta in the fall is like fishing a whole new body of water. The locals will know exactly where to fish since they fish here all year."
Reese said popular baits among anglers will include crankbaits, jigs and frogs. "Anglers will be fishing rock banks and weed-lines and throwing frogs into weed patches," Reese added.
Earlier this year Reese took 29th at the California Delta in the season-opener of the 2008 FLW Series Western Division.
"How I won in the past and did well earlier this year will be irrelevant," Reese added. "During the spring the Delta fishes the same way every year but this tournament will be a whole different tournament."
Reese predicts anglers will need weights near 16 to 17 pounds a day to make the cut to the final day of competition and to be in contention for the $125,000 first-place cash prize
Anglers will take off from Russo's Marina located at 3995 Willow Road in Bethel Island, Calif., at 7:15 each morning. Wednesday, Thursday and Friday's weigh-ins will also be held at the marina beginning at 2 p.m. Saturday's final weigh-in will be held at the Walmart store located at 4893 Lone Tree Way in Antioch, Calif., beginning at 4 p.m.
Children will also be treated to a Family Fun Zone prior to Saturday's weigh-in from noon to 4 p.m. at Walmart. Activities in the Family Fun Zone include a trout pond, a Ranger boat simulator and assorted fishing-themed games.
All activities are free and open to the public.
The entire field competes for the first three days of FLW Series events. Co-angler winners are determined on day three based on the heaviest accumulated three-day weight. The top 10 professionals continue competition on day four, and the winner is determined by the heaviest accumulated weight from all four days.
In FLW Series competition, pros and co-anglers are randomly paired each day, with pros supplying the boat, controlling boat movement and competing against other pros. Co-anglers fish from the back deck against other co-anglers. The total purse for the Columbia River tournament is $1 million, including $10,000 through 50th place and $2,000 through 75th place in the Pro Division. Ultimately, all anglers in the tournament will also be competing for valuable points in the hope of qualifying for the BP East-National Guard West Fish-Off and a shot at advancing to the $2 million, 2009 Forrest Wood Cup, where the winning pro will earn as much as $1 million – the sport's biggest award.
Tournament anglers aren't the only ones winning big this season. With the introduction of FLW Fantasy Fishing™, FLW Outdoors® offered anyone the opportunity to enter for their chance to land the catch of a lifetime with the opportunity to win $7.3 million in cash and prizes. Players could become a virtual pro angler by signing up for Player's Advantage, which provided them with exclusive insider information that could have guided them to a $100,000 victory at every Walmart FLW Tour® stop and the Forrest Wood Cup. Player's Advantage gave them an edge over the competition and increased their shot for the $1 million cash grand prize awarded to the FLW Fantasy Fishing cumulative points winner. Visit FantasyFishing.com today to find out more information and to register for next season.
Coverage of the California Delta FLW Series tournament will be broadcast to 81 million FSN (Fox Sports Net) subscribers in the United States as part of the "FLW Outdoors" television program airing Dec. 14. "FLW Outdoors" is also broadcast in Canada on WFN (World Fishing Network) and to more than 429 million households in the United Kingdom, Europe, Russia, Australia, Africa, Asia, and the Middle East through a distribution agreement with Matchroom Sport, making it the most widely distributed fishing program in the world. The program airs Sunday mornings at 11 Eastern time in most markets. Check local listings for times in your area.
FLW Outdoors, named after Forrest L. Wood, the legendary founder of Ranger Boats, is the largest fishing tournament organization in the world. In 2008 alone the organization is offering more than 90,000 anglers the chance to win over $40 million through 230 tournaments in 10 circuits targeting bass, walleye, redfish, kingfish and striped bass. FLW Outdoors is also taking fishing mainstream with the largest cash awards in the history of fantasy sports, $7.3 million.
For more information about FLW Outdoors and its tournaments, visit FLWOutdoors.com or call (270) 252-1000. For more information about FLW Fantasy Fishing and Player's Advantage, visit FantasyFishing.com.
Total awards are based on a full field of 200 boats in every tournament.