The California Team Tour is a new and exciting format for Pro Team Fishing. With the high cost of travel, Pro fishing is changing and the CTT will offer a way to compete at the highest levels of Tournament Bass Fishing over a 2 day format, yet still allow contestants a way to save on expenses and get a high rate of return when finishing in the money. This new and exciting TOUR will include 5 lakes The Delta(Nov 15-16, 2008), McClure(Dec 5-6,2008), Shasta(Jan 3-4,2009), Oroville(Feb 14-15,2009), and Clear Lake(Jul 11-12,2009) over mostly a winter schedule that doesn't conflict with other trails, and allows the angler to expand their choices. Please see www.100percentbass.com for details as we have finalize the schedule and have permits from the Department of Fish and Game for all events.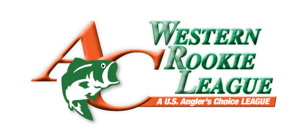 The Western Rookie League is Expanding to include 4 four regions instead of one, covering regions from the Shasta Lake area down to the Fresno area and best of all, the Winners of the 2009 WRL Championship will Receive a BassCat/Mercury Package valued at nearly $40,000. In keeping with the tradition of Rookie fishing there will still be 4 lakes in a region giving every angler the chance to test their skills in different environments and different conditions. The new format will also significantly cut down on the amount of travel required allowing more anglers to save expense money and still participate is this sport that has become very expensive due to recent economical changes. We hope see a lot of new faces to go with the growing number of satisfied WRL teams that have helped us to grow to this point. For complete details, check out www.100percentbass.com after this weekend.
Finally, this years TOC for the 1 day, PRO TEAM Tournaments will be the last event of its kind as we are eliminating this competitive format. Many anglers might ask why, they only need to look as far as the poor attendance over the past few years to know that most team fisherman are not committed to this format and that is why they have stopped fishing it in favor of other formats.
We hope everyone understands and will pick either the CTT for those who are looking for a true challenge of their skills or the WRL for a fun and exciting trail that will be at a very reasonable cost, at an $80 entry fee.
100% BASS would like to thank the fine sponsors that make the difference between fishing and the quality events we are able to provide as a result of their support. BassCat Boats, Mercury Outboards, Berkley Trilene, Spiderwire Braid, Persuader Bass Baits, Walton's Pond in San Leandro, Hook, Line & Sinker in Oakley, Phil's Props in Redding, MF Finesse Custom Worms, Comfortroll, Comfort Suites of Oakley, Jims Pro Bass Tackle in Paso Robles, Cal West Concrete Cutting, Kosich & Callahan Insurance Services, Black Dog Baits, CoverLure, Castillo Badillo, Puerto Vallarta, Mexico, Angels Inn Motel of Angles Camp and Russo's Marina on Bethel Island.