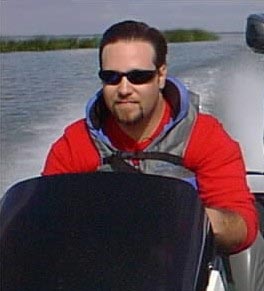 After a year that was replete with originality and discovery for staff and anglers alike, Future Pro Tour is about to embark upon another journey of innovation. It all stems from our motto, "a great place to learn," and the 2003 Future Pro Tour Classic is the culmination of that motto.
The 2003 Classic brings an unorthodox and some may even say controversial approach to a year-end fish off, yet to us, it is the perfect finale to a tremendous season, while staying with our vision. We have announced early on that our Classic was going to be a two-day event on November 15 and 16. There is nothing unorthodox about a two-day event, except that the event is going to feature competition days on two very distinctive bodies of water; Folsom Lake and The California Delta.
Initially we heard some rumblings of discontent, and we expected that we would hear about the difficulties an event such as this would cause; after all, preparing your tackle for a tournament on Folsom is difficult enough. Yet, to have to go back to the room and strip the finesse line for heavy line for an entirely different approach is challenging as well.
How would an angler approach prefishing for an event like this? And while it has proved tremendously challenging for many to plan the time to practice for this event, you can bet there are those who have done so very well, and will feel quite comfortable once competition begins.
So, you continue to ask why. Why would an organization choose to be so different? Why not take the standard approach to scheduling the Classic? Our answer is simple, yet it has two parts. First, it is because we are about presenting the best amateur anglers in the West the venues in which to show the skills that they have worked so hard to develop. Secondly, we are also committed to developing a new breed of tournament angler. One who understands the climate of tournament angling, and has developed the skills required to excel on the next levels of the sport.
Speaking of the next levels, this concept has attracted the attention of some of our sports finest competitors. We have received comments from professionals like Gary Dobyns, Skeet Reese, Robert Lee, Kent Brown, Chad Martin and several others about this concept. To a person, they have all said that they love the idea, Dobyns has even said he would love to fish it himself, because it is so fresh and different. Thank goodness he isn't, but is an angler looks back a few years from now after narrowly beating that accomplished list of anglers to win a boat, and know that some of the foundation came from Future Pro Tour's commitment to developing our anglers.
That commitment includes the scheduling of seminars from top professionals the night before the tournaments, and if we looked back at all of those speakers, we could probably find enough information to help us prepare for this event. Take some time as you prepare for his weekend; think back to hearing Tony Franceschi, Robert Lee, Andy Cuccia, Kent Brown, Nate Lemons, Jim Munk, Team Shimano and others, who instilled something into us all, something that will help for this event.
On Sunday November 16, the Future Pro Tour will crown our first Classic Champion Team, and we can be sure that it will be the team who prepared the best prefish strategy, applied their thoughts carefully, and made the best decisions on the water. But, we have a little secret to share, we truly hope that YOU win it. See you Friday night, and be ready for an event to remember.