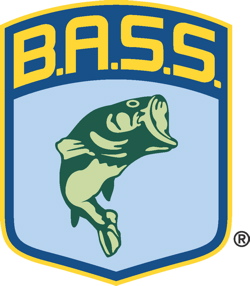 GREENVILLE, S.C. — Alton Jones jockeyed a slim lead into a jumbo win with 49 pounds, 7 ounces Sunday for his first Bassmaster Classic crown and the top prize of $500,000.
The Bassmaster Elite Series pro from Waco, Texas, went into the final day of the Lake Hartwell competition with only a 1-pound, 3-ounce cushion against his closest challenger. He held on handily for the crown, his first win since he took a 2004 Bassmaster Elite 50 event on the Tennessee River.
Competing in his 11th Classic, Jones moved from 10th place on Day 1 to take the lead on the second day, and he never let go.
The 44-year-old Jones claimed his trophy in front of a packed house of fishing fans Sunday at the Bi-Lo Center. A recap of his victory and the entire tournament will air on ESPN2 on Saturday, March 1 at 9 a.m. ET. Extensive coverage is also available at www.Bassmaster.com.
The 38th Classic champion said he stuck to one productive pattern throughout the competition, which started with 50 contenders and cut to the top 25 for Sunday.
"I really didn't have a Plan B. I tried all different types of things in practice and I really only had one type of location I was fishing and a few baits that were working.
"The problem was that one of them, the Cotton Cordell CC Spoon, only worked for 30 minutes early. Once that bite was gone, I went to a prototype Booyah jig called the Pigskin and another one called AJ's Go-To Jig."
Jones said he fished "all over the lake," keying in on inside edges of deep timber. He said his side-imaging electronics unit was key to seeing abrupt drops and deep ditches that produced for him.
Second was Elite Series pro Cliff Pace of Petal, Miss., who rode his fifth-place standing Friday into third place Saturday, but come Sunday, his 44-5 total was still 5-2 short of catching Jones.
Pace said he used two patterns. One was working 5-foot water with a Buckeye spinner tipped with a V&M soft plastic. The other was drop-shotting water as deep as 46 feet.
The key for Pace was bass chasing bait fish, either blueback herring or shad.
"If the bait wasn't there, the fish weren't there, and you would not get a bite," Pace said.
Third was two-time Classic champ and Elite pro Kevin VanDam of Kalamazoo, Mich., who with 43-8 missed his third title by almost 6 pounds.
"The first day was good for me, but the second day, that weather front threw my pattern off and I had a hard time readjusting. I took a big chance knowing I had 4 pounds to make up … and as tough as it was today, I should have gone with my pattern that was a sure thing, one I knew I could get bit on, and have a chance to catch big ones."
VanDam said he caught all his fish on two baits, a Strike King Series 5 crankbait, a blue gizzard shad color he designed to look like a blueback herring, cranking it on main-lake structure on long clay points in clear water near the dam. The second day that pattern failed him, so he went to another Strike King lure, a flat shad bait in his signature "sexy-shad" color.
Official sponsors of the 2008 Bassmaster Classic are Toyota Tundra, Advance Auto Parts, Berkley, Lowrance, Mercury, Purolator, Skeeter and Yamaha.
About BASS
For 40 years, For 40 years, BASS has served as the authority on bass fishing. With its considerable multi-media platforms and expansive tournament trail, BASS is guided by its mission to serve all fishing fans. Through its industry leading publications Bassmaster Magazine, BASS Times and Fishing Tackle Retailer and comprehensive web properties in www.Bassmaster.com and www.ESPNOutdoors.com, the organization is committed to delivering content true to the lifestyle. Additionally, television programming on ESPN2 continues to provide relevant content from tips and techniques to in-depth tournament coverage to passionate audiences.
The organization oversees the prestigious Bassmaster tournament trail which includes the Bassmaster Elite Series, Bassmaster Opens, Women's Bassmaster Tour and the Bassmaster Classic, the ultimate celebration of competitive fishing. Through its grassroots network, the BASS Federation Nation, BASS sanctions more than 20,000 events annually.
BASS also offers a wide array of services to its more than 525,000 members while spearheading progressive, positive change on issues related to conservation and water access. The organization is headquartered in Celebration, Fla.