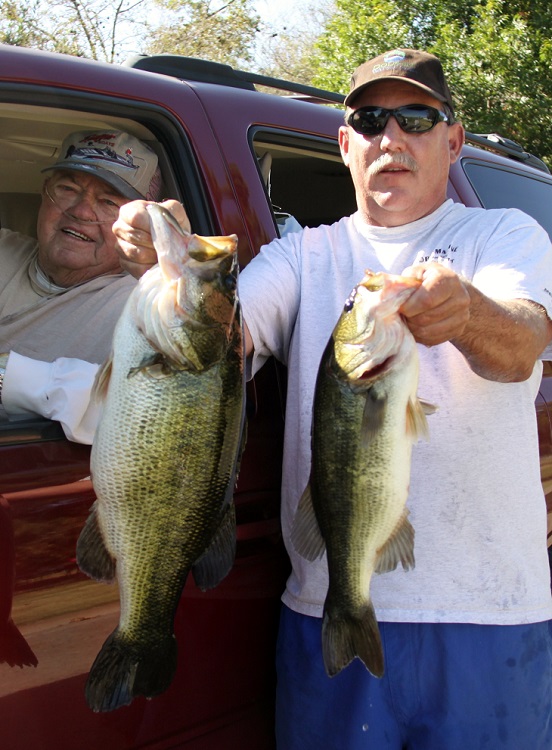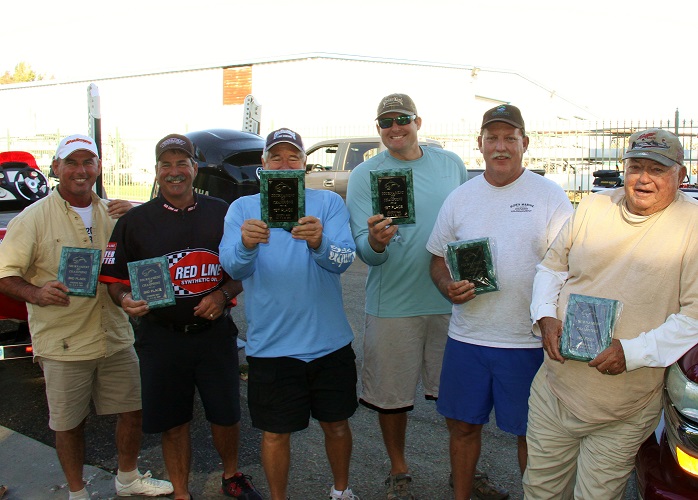 Stockton Bass launched their final day of the 2014 Tournament of Champions (TOC) out of Ladd's Marina today on the California Delta. The two-day event came to a close with the day one leaders Lorenzo and John Rossetti sealing the deal on the victory with a tournament total of 41.06.
The father and son Rossetti team came to the scales on day one with 25.13, an 11.5 lb lead over 2nd place. Their biggest weighed in at 7.21. "We got that one with a Spook about 9:30 in the morning," revealed Lorenzo, the younger of the two.
Changing conditions of the second day challenged the Rossetti team, as the pair's weight slipped to 15.93. "Yesterday, everything came on top," said Lorenzo. "Today, it was rough. We got zero topwater fish. I couldn't even get one to come up and swirl. That told me I needed to get down further into the strike zone and get the bait closer to 'em; so we ended up going subsurface."
Putting down their topwater lures and picking up crankbaits and ripbaits, the pair went to plan B. "When you are fishing out here, you have to have five or six different things in your arsenal," stated Lorenzo. "If you've only got one or two things, you may as well hang it up, because you never know when or how you are going to have to change it up."
This win marks the second year running that the Rossetti's have claimed victory in the Stockton Bass TOC. It is also the 2nd consecutive year that the team has held the Angler of the Year (AOY) title.  For their efforts, they again will earn entry into the following season's events.
The first day they caught about 20 fish in the first three hours. on day two they had less than half of that. Both days, they targeted  weedlines and rock banks in 3 to 8 ft. They found their best bite at the top of tide and it lasted through the first hour of the outgo.
The runners-up in the event  with 31.58 were Dee Thomas and Dan Daniel. Their day one weight of 11.46 was enough to get 3rd and the duo climbed into 2nd for the final weigh-in with a limit of 20.12, which included the event's big fish at 9.70. "Dee got that one mid-morning fishing shallow water with a little current," said Daniel. "I netted it." Thomas' big one bit a weightless Senko.
The top trio was round out by the team of Marc Young and Dan Flood with 22.09. They sat in 2nd on day one with 13.58 and slipped one spot after adding 8.51 on the final day.
Stockton Bass will kick off the 2015 season in January with new and exciting format changes.