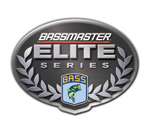 BASS announced today the full field for the 2009 Bassmaster Elite Series, the most visible and prestigious tournament trail in fishing. The field of 101 of the world's top anglers will visit 8 fisheries during the Elite Series regular season and will compete to advance to the Bassmaster Elite Series postseason.
The star-studded field accounts for 15 Bassmaster Classic titles, 18 Toyota Tundra Bassmaster Angler of the Year trophies and more than 200 BASS victories. The Elite circuit will kick off in less than two months with the March 12-15 Battle on the Border on Texas' Lake Amistad in Del Rio.
"The Elite Series provides anglers with the ultimate brand-building opportunity in professional fishing," said Tom Ricks, vice president and general manager, BASS.
Please see the complete alphabetically ordered list of qualifying anglers and their hometowns below. To download related photos and the Bassmaster Elite Series logo, click here.
For more information, contact BASS Communications at (407) 566-2208 or visit Bassmaster.com.
About BASS
For 40 years, BASS has served as the authority on bass fishing. With its considerable multi-media platforms and expansive tournament trail, BASS is guided by its mission to serve all fishing fans. Through its industry-leading publications Bassmaster Magazine, BASS Times and Fishing Tackle Retailer and comprehensive Web properties in Bassmaster.com and ESPNOutdoors.com, the organization is committed to delivering content true to the lifestyle. Additionally, television programming on ESPN2 continues to provide relevant content – from tips and techniques to in-depth tournament coverage – to passionate audiences.
The organization oversees the prestigious Bassmaster tournament trail, which includes the Bassmaster Elite Series, Bassmaster Opens, Women's Bassmaster Tour and the Bassmaster Classic, the ultimate celebration of competitive fishing. Through its grassroots network, the BASS Federation Nation, BASS sanctions more than 20,000 events annually.
BASS also offers an array of services to its more than 500,000 members while spearheading progressive, positive change on issues related to conservation and water access. The organization is headquartered in Celebration, Fla.
2009 Bassmaster Elite Series Anglers Casey Ashley Donalds, S.C.
Todd Auten Lake Wylie, S.C.
Tommy Biffle Wagoner, Okla.
Jon Bondy Windsor, Ontario
Denny Brauer Camdenton, Mo.
Brent Broderick Oregonia, Ohio
Stephen Browning Hot Springs, Ark.
Mark Burgess Norton, Mass.
Terry Butcher Talala, Okla.
Scott Campbell Springfield, Mo.
Brent Chapman Lake Quivira, Kan.
Brian Clark Haltom City, Texas
Rick Clunn Ava, Mo.
Jeff Connella Bentley, La.
Ken Cook Meers, Okla.
John Crews Salem, Va.
Steve Daniel Clewiston, Fla.
Mark Davis Mount Ida, Ark.
Boyd Duckett Demopolis, Ala.
Guy Eaker Cherryville, N.C.
Paul Elias Laurel, Miss.
Edwin Evers Talala, Okla.
Todd Faircloth Jasper, Texas
Jami Fralick Martin, S.D.
Vince Fulks Purcell, Okla.
Grant Goldbeck Gaithersburg, Md.
Pat Golden High Point, N.C.
Chad Griffin Cresson, Texas
Shaw Grigsby Gainesville, Fla.
Luke Gritter Kalamazoo, Mich.
Wade Grooms Bonneau, S.C.
Greg Hackney Gonzales, La.
Bradley Hallman Norman, Okla.
Charlie Hartley Grove City, Ohio
Matt Herren Trussville, Ala.
Kenyon Hill Norman, Okla.
Davy Hite Ninety Six, S.C.
Timmy Horton Muscle Shoals, Ala.
Randy Howell Springville, Ala.
Michael Iaconelli Runnemede, N.J.
Alton Jones Waco, Texas
Kelly Jordon Mineola, Texas
Steve Kennedy Auburn, Ala.
Kotaro Kiriyama Moody, Ala.
Gary Klein Weatherford, Texas
Jeff Kriet Ardmore, Okla.
47. Bobby Lane Lakeland, Fla.
48. Chris Lane Winter Haven, Fla.
49. Russ Lane Prattville, Ala.
Kevin Langill Terrell, N.C.
Jared Lintner Arroyo Grande, Calif.
Bill Lowen Cincinnati, Ohio
Elton Luce Jr. Brookeland, Texas
Aaron Martens Leeds, Ala.
Billy McCaghren Mayflower, Ark.
Mike McClelland Bella Vista, Ark.
Mark Menendez Paducah, Ky.
Yusuke Miyazaki Forney, Texas
Jimmy Mize Ben Lomond, Ark.
Ish Monroe Hughson, Calif.
Rick Morris Virginia Beach, Va.
Jim Murray Arabi, Ga.
John Murray Phoenix, Ariz.
Britt Myers Lake Wylie, N.C.
James Niggemeyer Van, Texas
Takahiro Omori Emory, Texas
Cliff Pace Petal, Miss.
Pete Ponds Madison, Miss.
Jason Quinn York, S.C.
Matt Reed Madisonville, Texas
Clark Reehm Russellville, Ark.
Skeet Reese Auburn, Calif.
Derek Remitz Grant, Ala.
Jeff Reynolds Idabel, Okla.
Marty Robinson Landrum, S.C.
Dean Rojas Lake Havasu, Ariz.
Scott Rook Little Rock, Ark.
Fred Roumbanis Bixby, Okla.
Zell Rowland Montgomery, Texas
Bernie Schultz Gainesville, Fla.
Terry Scroggins San Mateo, Fla.
Morizo Shimizu Suita Osaka, Japan
Kevin Short Mayflower, Ark.
Dave Smith Del City, Okla.
Brian Snowden Reeds Spring, Mo.
Matthew Sphar Pavilion, N.Y.
Jeremy Starks Charleston, W.Va.
Marty Stone Fayetteville, N.C.
Gerald Swindle Warrior, Ala.
Peter Thliveros St. Augustine, Fla.
J. Todd Tucker Moultrie, Ga.
Mark Tucker Saint Louis, Mo.
Mark Tyler Vian, Ariz.
Kevin VanDam Kalamazoo, Mich.
Byron Velvick Del Rio, Texas
Greg Vinson Wetumpka, Ala.
Dustin Wilks Rocky Mount, N.C.
Jason Williamson Aiken, S.C.
Kevin Wirth Crestwood, Ky.
Dave Wolak Wake Forest, N.C.
Mike Wurm Hot Springs, Ark.