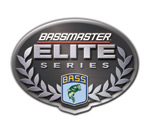 The competition for the 2008 Toyota Tundra Bassmaster Angler of the Year crown and its $250,000 prize looks like it will come down to a Kevin VanDam vs. Todd Faircloth fight.
Faircloth, of Jasper, Texas, is just 12 points behind points leader VanDam, of Kalamazoo, Mich. Faircloth is seeking his first Angler of the Year title while VanDam is shooting for a fourth to add to those he earned in 1992, 1996 and 1999.
Others muscling in on a faceoff between the top two is possible, but to depose VanDam or Faircloth isn't entirely up to a challenger. To swing the door open wide enough, both of the points leaders would have to finish low in the final two events of the season. Yet even a 50th-place finish nets 175 points.
Candidates include third-place holder and former points leader Mike McClelland of Bella Vista, Ark. But McClelland is 120 points out, so he'd have to have a top finish, if not two. Ditto for reigning Angler of the Year Skeet Reese of Auburn, Calif., who is fourth with a 142-point deficit.
Two other pros are even bigger long shots to surpass VanDam or Faircloth. One is Dean Rojas of Lake Havasu, Ariz., in fifth place, 239 points behind VanDam. The other is reigning Bassmaster Classic champion Alton Jones, who, at 240 points back, is neck-and-neck with Rojas.
More will become clear after the July 31-Aug. 3 Empire Chase presented by Farmer's Insurance on Lake Erie and the Niagara River. The leaders will be put to the final test Aug. 7-10 on Oneida Lake out of Syracuse, N.Y.
Besides the Angler of the Year, the bulk of the 2009 Bassmaster Classic field will be determined Aug. 10. The 36 Elite pros who finish at the top of the points standings will qualify for the Feb. 20-22 Classic on the Red River out of Shreveport/Bossier City, La. The other 15 Classic qualifiers come through other BASS tournament circuits.
FIRST PITCH — NO, MAKE THAT 'FIRST CAST.' Bassmaster Elite Series pro Matthew Sphar of Pavilion, N.Y., will "cast out" the first pitch of the July 18 Minor League Baseball game at Buffalo's Dunn Tire Park.
Plans call for Sphar to use a rod and reel to deliver the ball to the catcher to kick off the Buffalo Bisons-Richmond Braves game. His unique first-pitch performance will promote the July 31-Aug. 3 Elite tournament on Lake Erie and Niagara River. Buffalo is the host city.
"I'm not exactly used to casting baseballs," said Sphar, who said his baseball experience was in youth leagues. "I'll probably have to modify the baseball somehow, maybe drill some holes in it to make it lighter.
"I don't really know what type of cast I'll use, until I get out there and try it. It's a bit different than casting from the deck of a boat, which is higher than a mound. I may roll the ball around the tip and make kind of circle cast. I'll do it however I have to get it to the plate."
Perhaps Sphar could ask the most recent winner on the Bassmaster Elite Series, Kevin Wirth of Crestwood, Ky., for tips. Wirth casted a pitch at the AAA-affiliate Louisville Bats home game in 2006. Sphar said he'll probably use a baitcasting reel, flipping rod and a heavy monofilament line, or maybe a braid. The catcher will have to glove the ball with the line attached.
A bit tricky in the execution, but worth the trouble, said Sphar.
"It's a good opportunity for me, my sponsors, and BASS. It's a great way to promote both sports — baseball and bass fishing — and the fact that we're coming to Lake Erie and the Buffalo area."
He said he plans to wear his Elite Series jersey and cap. He'll also bring his boat for display at the stadium.
SEE CASEY ASHLEY SING. A music video version of Casey Ashley's popular song "Fisherman" now is available for viewing at www.OutdoorMusic.com.
The entire video can be viewed for free. The song track can be purchased at OutdoorMusic.com or at www.iTunes.com. Producer Richard Prather of Nashville, Tenn.-based Outdoor Music Series said the label is working to get the video into the rotation on video music channels GAC and CMT.
"Fisherman" was written by Rodney Clawson, whose credits include "I Saw God Today," the most recent No. 1 hit by country-music great George Strait.
The 24-year-old Ashley of Donalds, S.C., has gained almost as much fame for "Fisherman" as he has on the Bassmaster Elite Series trail. He won an event in 2007, his rookie year. He now ranks 31st in the 2008 points standings, in line to qualify for his second Bassmaster Classic.
The video "Fisherman" shows Ashley on the water and Bassmaster weigh-in stand, as well as clips from the original recording session in February in Nashville. Several other Elite pros can be spotted in the video.
"I didn't really have to do anything, just show up," Ashley said of making the video. "I just love singing, I always have."
ROOKIE AWARD. Bobby Lane of Lakeland, Fla., still leads the points race for 2008 Advance Auto Parts Bassmaster Rookie of the Year and the accompanying $25,000 bonus.
Like 2007 Rookie of the Year Derek Remitz of Grant, Ala., Lane planted himself in the lead after the first tournament of the season. Remitz held on to win the 2007 rookie title.
Lane now has a 409-point cushion against his nearest challenger, Wade Grooms of Bonneau, S.C. Two events remain in the 2008 season, so Grooms or another rookie could threaten — but if he puts together two decent finishes, Lane would have the title hands-down.
The rookie award will be determined Aug. 10, the final day of the season finale, the Champion's Choice presented by Ramada Worldwide, which begins Aug. 7 on Oneida Lake out of Syracuse, N.Y.
E21 SIGNS TWO MORE ELITE PROS. The maker of Carrot Stix rods, E21 of Toronto, has signed Bassmaster Elite Series pros Russ Lane of Prattville, Ala., and Jeff Reynolds of Idabel, Okla.
The 2007 Bassmaster Classic champion Boyd Duckett of Demopolis, Ala., was the first Elite pro to be named to E21's pro staff. One of the company's models now bears Duckett's name.
Easily recognizable by its orange color, the blank of a Carrot Stix rod is made from what E21 calls a "bio-fiber" combined with high-modulus graphite.
The parent company, Element 21, also produces golf club shafts made from scandium alloys.
GEAR UP DELIVERS. No one can blame BASS member Wes Meyer if he spent part of his July Fourth holiday mowing the lawn.
After all, the Murphysboro, Ill., man had a brand new Exmark Quest riding mower. It was delivered July 2 to Meyer, who won it in the BASS 40th Anniversary Gear Up Giveaway sweepstakes. His name was drawn from 32,000 entries received for that prize.
The sweepstakes, which ended June 30, awarded more than 325 prizes. The winner of the grand prize, a Triton/Mercury boat rig, will be announced soon.
With the success of the Gear-Up Giveaway, Bassmaster.com received 85% more page views than the previous year for the month of June.
About BASS
For 40 years, BASS has served as the authority on bass fishing. With its considerable multi-media platforms and expansive tournament trail, BASS is guided by its mission to serve all fishing fans. Through its industry leading publications Bassmaster Magazine, BASS Times and Fishing Tackle Retailer and comprehensive web properties in Bassmaster.com and ESPNOutdoors.com, the organization is committed to delivering content true to the lifestyle. Additionally, television programming on ESPN2 continues to provide relevant content from tips and techniques to in-depth tournament coverage to passionate audiences.
The organization oversees the prestigious Bassmaster tournament trail which includes the Bassmaster Elite Series, Bassmaster Opens, Women's Bassmaster Tour and the Bassmaster Classic, the ultimate celebration of competitive fishing. Through its grassroots network, the BASS Federation Nation, BASS sanctions more than 20,000 events annually.
BASS also offers an array of services to its more than 525,000 members while spearheading progressive, positive change on issues related to conservation and water access. The organization is headquartered in Celebration, Fla.