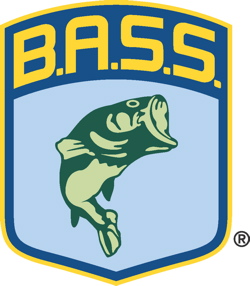 DENISON, Texas – With his Day One boat trouble behind him and with bluebird conditions on a nearly cloudless Friday on Lake Texoma, Bassmaster Elite Series pro Terry Butcher of Talala, Okla., managed to maintain the lead by more than 3 pounds on Day Two of the Bassmaster Central Open, the final Central Open division event of the season. Butcher had another limit, this one weighing 13 pounds, 9 ounces.
With a two-day total of 30 pounds, 10 ounces, Butcher is ahead of Michael Burns of Plano, Texas, a pro who happens to be on the edge of qualifying for his first Bassmaster Classic. Burns' two-day total of 27-7 put him less than a pound ahead of Charles Hammack of New Caney, Texas, in third with 26-9. Rounding out the top five among the pros are Lance Vick of Mineola, Texas, in fourth with 25-11, and Elite Series pro Brian Clark of Haltom City, Texas, in fifth with 25-6.
Coincidentally, both Butcher and Clark are former professional bull riders who now regularly compete in the Bassmaster Elite Series, BASS' premier level of tournament fishing.
The 145-boat field was cut to the top 30 in the tournament standings for Saturday's final day of competition. Pros are vying for a first-place prize of $45,000 in the three-day tournament. Additionally, at stake for those at the top of the season-long Central Open division standings are a potential 2009 Bassmaster Classic berth and a spot in the 2009 Bassmaster Elite Series, the premier level of tournament fishing.
The top three pros at Saturday's conclusion of the final Central Open of 2008 will qualify for the Classic, set for Feb. 20-22 on the Red River out of Shreveport-Bossier City, La. The top 10 in the standings will qualify to fish the Elite Series in 2009. Should Burns hold on and win the tournament or finish second, the odds are good he'll make the field for his first Classic, and if he does, he'll qualify for the Elite Series as well.
"It'd be great to get there," Burns said of the Classic. "We'll see what happens."
Like most of the field, Butcher is covering plenty of water in both Oklahoma and Texas. The Elite pro, who has won a BASS event on another Texas lake, Sam Rayburn, is primarily working a Yum bait and alternating in shallow and deep water, and he was reluctant to reveal details beyond that.
"I had a good day, I caught a limit early this morning," said Butcher, whose co-angler, he said, had 9 ½ pounds with four fish before noon. "I culled a couple of times throughout the day, but I think just one time for my initial limit I had this morning."
Butcher said his keepers Friday came in about 5 feet of water. He said that while he moved around quite a bit, it wasn't enough, and he plans to cover more water Saturday.
"I got a little slow today about moving, I was trying to force feed them more than I should've," he said. "The weather has been good for me both days, that wind hasn't hurt me – probably helps a little bit."
Other Elite Series pros hoping for an impressive finish on Texoma include Bradley Hallman of Norman, Okla., who is in sixth with 24-11; Rick Clunn of Ava, Mo., who remained in the top 20 with a two-day total of 19-7; Jami Fralick of Martin, S.D., in 23rd with 18-0; and Preston Clark of Palatka, Fla., who missed the cut and finished 81st with 8-3.
The Purolator Big Bass $1,000 bonus for the day went to pro Pete Cherkas of Grimes, Iowa, for his 5-pound, 2-ounce smallmouth. For the second straight day, Kathy Crowder of Sherwood, Ark., who regularly fishes the Women's Bassmaster Tour presented by Academy Sports & Outdoors, claimed the Purolator Big Bass in the co-angler division, boating a 4-2 smallmouth Friday and a 3-15 bass Thursday.
In the co-angler division, in which competitors have a shot at a top prize of a $32,000 Triton/Mercury rig, Frank Villa of Windsor, Colo., weighed in four fish at 9 pounds, 8 ounces for a two-day total of 16-0 to take the lead. Trailing Villa are Texans Trey Albright of Gordonville, with 13-2, and Jacob Greenwell of Sachse, with 13-1.
Fans are invited to the Open's final daily takeoff and weigh-in Saturday at Highport Resort and Marina, 120 Texoma Harbor Drive in Pottsboro, Texas. Launch is at 7:30 a.m. CT, and weigh-in is scheduled to begin at 3:45 p.m. CT. All events are free and open to the public.
Bassmaster.com will provide coverage that includes live, streaming video of the daily weigh-ins and real-time leaderboards beginning at 4:45 p.m. ET each day. Photo galleries and daily results also will be available at Bassmaster.com.
The Lake Texoma event is hosted by the Denison Chamber of Commerce. For information about the city — known as the birthplace of 34th United States president Dwight D. Eisenhower — visit www.denisontexas.us.
Bassmaster Open sponsors include Toyota Tundra, Advance Auto Parts, Berkley, Lowrance, Mercury, Purolator, Skeeter, Yamaha, Optima Batteries and Triton Boats.
About BASS
For 40 years, BASS has served as the authority on bass fishing. With its considerable multi-media platforms and expansive tournament trail, BASS is guided by its mission to serve all fishing fans. Through its industry leading publications Bassmaster Magazine, BASS Times and Fishing Tackle Retailer and comprehensive web properties in Bassmaster.com and ESPNOutdoors.com, the organization is committed to delivering content true to the lifestyle. Additionally, television programming on ESPN2 continues to provide relevant content from tips and techniques to in-depth tournament coverage to passionate audiences.
The organization oversees the prestigious Bassmaster tournament trail which includes the Bassmaster Elite Series, Bassmaster Opens, Women's Bassmaster Tour and the Bassmaster Classic, the ultimate celebration of competitive fishing. Through its grassroots network, the BASS Federation Nation, BASS sanctions more than 20,000 events annually.
BASS also offers an array of services to its more than 525,000 members while spearheading progressive, positive change on issues related to conservation and water access. The organization is headquartered in Celebration, Fla.