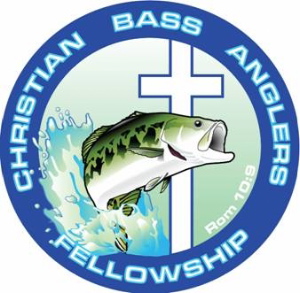 La Grange, CA (September 26, 2006) – The CBAF, an acronym for The Christian Bass Anglers Fellowship, has released its' 2006/2007 tournament season schedule with a kick- off event scheduled for Lake Oroville on October 21st.
With a large number of tournament organization is Northern California, The CBAF takes a much different approach with purpose. Unlike many of the tournament organizations that host and cater to tournament anglers every weekend, The CBAF events are geared to make every angler feel welcomed. Everyone is invited to participate in the 5 events regardless of their angling skill, faith, or background.
"One hundred percent of the guys and gals that fish with us don't do it for the money" said Dave Tencati, Tournament Director of The CBAF. "There are many tournament organizations that do a great job if the angler wants to win money or boats. But our focus at these tournaments is to make it extremely fun and welcoming to all anglers. It's definitely not about the glamour and boats."
Rather, the purpose of The CBAF events is to create a warm, friendly and welcoming tournament environment while sharing faith. "I've fished both professional and team tournaments for the past 12 years with Armando Luzuriaga and thoroughly enjoy it. We still fish them every season. But this is totally different", concluded Tencati.
The CBAF tournament season spawned into a multi event trail after the tremendous success of The Honor Bound tournament, held annually for the past 10 years at lakes Oroville or Folsom.
Pastor Paul Baker, President of The CBAF, stated "We saw the need to create an event series that brought anglers of all types to share their love of bass fishing in the sprit of fellowship, camaraderie and faith." Pastor Baker added, "Anglers have fished with their sons, wives and daughters. Entire families attend the tournament events. It's a great environment to enjoy this sport."
Entry fees for The CBAF events are $80 per team. Membership dues are $35, which goes towards the expenses of running the events. Family memberships are available at a discounted rate. Each tournament venue is mutually exclusive. No points are awarded. The five events are:
Oroville, Oct 21st
Shasta, Dec 9th
McClure Feb 24th
Folsom, April 21
Delta, June 16th
Anglers of all skill levels are invited to participate. To sign up for The CBAF tournaments or to get more information, log onto www.thecbaf.com. Or call (209) 852-0157. Tournament entry forms can be found at your local tackle shop or online.