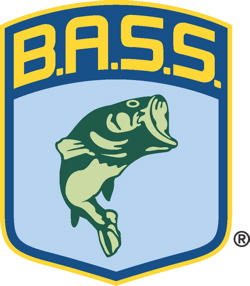 GREENVILLE, S.C. – Dianna Clark of Bumpus Mills, Tenn., was aware of the bone-chilling weather during Friday's second round of the Women's Bassmaster Tour Championship presented by Academy Sports & Outdoors on Lake Keowee, but she wasn't about to let that spoil her fun. Clark, the 2006 Toyota Women's Bassmaster Tour Angler of the Year, was having one of those dream days on the water, and that propelled her into the lead going into Saturday's final round.
Clark weighed in five spotted bass Friday that weighed 11 pounds, 6 ounces. With her first-round catch of 9-8, Clark has a 20-14 total, which vaulted her past Judy Wong of Many, La. Wong slipped to second with 20-5, after a 7-8 catch Friday.
"It was one of the best days on the water I can ever remember – going out and catching fish that fast," Clark said. "I was able to stop at my first hole and put five fish in the boat. That's a load off your mind when you can do that. That brings a calm over you that makes the rest of the day just fall in place. It was just a picture-perfect morning.
"I found a good group of fish that is replenishing itself. I think the secret on this lake is to find an area that is consistent because the fish move so much with the bait. I've got a little milk run established. My guess was a 10-pound average is what it was going to take, so I wasn't culling on any one spot. I found a place where I could pick up five fish early. The camera boat left out after the 12th boat and by the time he made it to me, I already had four fish."
Clark knows, however, that leads can be fleeting on Lake Keowee.
"The hardest part of this lake is finding a kicker fish," she said. "One day you go to a spot and they're all 1-pounders. The next day they may be 2- and 3-pounders and you might luck up and catch a 4-pounder.
"I know it's still anybody's ballgame. It depends on who lucks up and catches a kicker. I know Judy is right behind me. My fish could get smaller tomorrow and Judy's fish could get bigger."
Wong had no explanation for the difference in her catch, although she is not giving up on her favorite spot.
"They were just smaller," Wong said. "They didn't bite as quick and I didn't get to cull like I did yesterday. I don't know if it's the frontal system or they're just not feeding as actively as they were Thursday. But I'm going back there again tomorrow. I just hope they just bite a little better. But if not, hopefully I can at least get a limit and go look for a largemouth. I just haven't found that big one."
Tammy Richardson of Glenwood, Ark., managed to maintain her third-place standing with five fish at 9-10 for a total of 19-0. Although the catch was almost the same, Richardson said the fishing was different.
"Yesterday my limit came a lot quicker," Richardson said. "The bite was a little slower, but I was able to cull a few times. The sun is supposed to come out tomorrow and warm things up a little. That should help me out. I'm fishing shallow. I'm trying to get one largemouth in the bag a day."
Pam Martin-Wells of Bainbridge, Ga., the defending champion, made a significant move into fourth place with Friday's largest bag at 11-10, which gave her an 18-11 total.
"Yesterday I was running a little pattern I put together 30 days ago and, of course, with the rain that changed," Martin-Wells said. "I finally found where they moved to at 11 o'clock yesterday. Today I went back and expanded on what I found yesterday and it worked. It was a nasty day, but a nice day for fishing. I had a limit by 10:20, seeing as I didn't have a bite yesterday at 11 o'clock. I caught my big largemouth (3 ½ pounds) on my second cast. That helped my feelings."
Like Richardson, Martin-Wells hopes Saturday's change in the weather will work in her favor.
"The front affected me until I figured them out," Martin-Wells said. "Now when the sun comes out tomorrow, they'll be back where they are supposed to be."
Audrey McQueen of Eagar, Colo., also put herself in contention for the prestigious title and the winner's $60,000 in cash and prizes, with a limit of fish at 10-10 Friday for a 17-14 total.
On the non-boater side, Karol Whitehurst of Winnsboro, Texas, moved into the lead with a 7-11 bag for a 12-11 total, while first-round leader Barbara Gaskins of Suffolk, Va., dropped to second with a 10-11 total.
Sponsors for the Women's Bassmaster Tour include Academy Sports & Outdoors, Toyota Tundra, Advance Auto Parts, Lowrance, Mercury, Skeeter, Yamaha, OPTIMA Batteries, Triton Boats, Legend Boats and Mustang.
About BASS
For 40 years, BASS has served as the authority on bass fishing. With its considerable multi-media platforms and expansive tournament trail, BASS is guided by its mission to serve all fishing fans. Through its industry leading publications Bassmaster Magazine, BASS Times and Fishing Tackle Retailer and comprehensive web properties in www.Bassmaster.com and www.ESPNOutdoors.com, the organization is committed to delivering content true to the lifestyle. Additionally, television programming on ESPN2 continues to provide relevant content from tips and techniques to in-depth tournament coverage to passionate audiences.
The organization oversees the prestigious Bassmaster tournament trail which includes the Bassmaster Elite Series, Bassmaster Opens, Women's Bassmaster Tour and the Bassmaster Classic, the ultimate celebration of competitive fishing. Through its grassroots network, the BASS Federation Nation, BASS sanctions more than 20,000 events annually.
BASS also offers a wide array of services to its more than 525,000 members while spearheading progressive, positive change on issues related to conservation and water access. The organization is headquartered in Celebration, Fla.