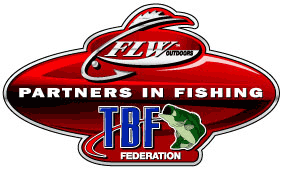 PONCA CITY, Okla. (Jan. 31, 2008) – College bass fishing got another boost today when an established angler group stepped forward to lend its organizational expertise and nationwide structure to what is perhaps the fastest growing of all campus sport programs.
Getting involved is The Bass Federation Inc. (TBF), who is forming the Association of Collegiate Anglers (ACA) to allow participating school-sanctioned clubs and anglers the opportunity to benefit from a long list of advantages through membership.
With nearly 30,000 members among 47 states, TBF is the nation's oldest and largest organized national fishing group. Each state is a "federation," with its own by-laws and board of directors. The ACA will also operate as an independent federation under the TBF umbrella, responsible for creating its own board and by-laws and receiving all membership benefits. Included are club insurance coverage and access to conservation and equipment grants.
Aside from regular benefits, the two-person team winning the collegiate bass championship, beginning this year, will be awarded an expense-paid-spot by TBF into the Federation National Championship presented by The National Guard. Once there, the team will compete against TBF state champions for their shot at winning the "Living the Dream" prize package, cash awards, and TBF advancement spots in the $1 Million Wal-Mart BFL All-American and the $2 Million Forrest Wood Cup.
TBF is owned by its membership and is partners in fishing with FLW Outdoors. For TBF to take an interest in college bass fishing is neither new nor a stretch to its roots. Many of its state federations have been supporting local college events for years.
"What we're doing here aligns perfectly with what has been TBF's three core principles from the beginning: fishing, youth and conservation," said TBF president and CEO Robert Cartlidge. "The formation of ACA and the partnership with collegiate bass fishing brings organization and benefits to the college program right now that might not happen otherwise for a few years on down the road."
Officials from TBF and the college programs believe all student anglers, pro careers in mind or not, stand to benefit from the new association.
Wade Middleton, tournament director for the collegiate title event, explains: "From day one of planning our first championship in 2005, our goal has been to do what's best for the student anglers," he said. "What better group to take this program to heart and the next level than TBF that is made up of anglers who care about this sport as much as we do. We couldn't be happier about this relationship and the prospects it holds for the future of collegiate bass fishing."
There is a $40 annual membership fee to join the ACA, but an anonymous donor in the spirit of making a contribution to the future of fishing has pledged to pay entry for the first 1,000 "active" college anglers to sign up. For a club to be eligible for ACA association, it must be a school-sanctioned organization and have at least six members. Upon joining, the club receives full TBF benefits and each individual member gets a fully paid membership into TBF and FLW Outdoors, along with a free subscription to FLW Outdoors magazine and various opportunities to advance on to participate in TBF and FLW Outdoors tournaments ranging from weekend angler to pro.
"First and foremost, we want fishing to be as fun and memorable of a collegiate experience as anything students can participate in on campuses today," said Middleton. "Perhaps the biggest difference in fishing though is that just about anyone who has the desire can get involved in this sport. And while some participants might aspire to go pro after graduating, all are highly likely to continue to enjoy the healthy, wholesome fun of recreational fishing throughout their lives regardless of careers."
Without a doubt, college bass fishing is on a fast growth curve. Only 41 teams participated in the first collegiate championship in 2006. Last year's event grew to 83 teams representing 48 schools. It is estimated that nearly 200 schools now have, or are in the process of starting, college fishing clubs.
The 2008 championship field is expected to fill all 100 spots soon after it begins accepting entries in late summer, especially with TBF assisting in the planning and execution of regional collegiate bass tournaments before the fall championship. Many of them will be filmed for television coverage, just like the championship.
More growth is expected to come in the years ahead from TBF junior high and high school youth programs already in place and that collegiate anglers can now become involved in as mentors.
Additionally, a newly revised and more accurate collegiate fishing ranking program is being implemented this spring by ACA and is expected to keep the sport top of mind among the media and participants.
More information about the newly formed ACA and its membership benefits can be found on the respective Web sites for college bass fishing and TBF, www.collegiatebasschampionship.com and www.bassfederation.com.