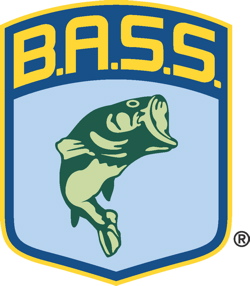 ZAPATA, Texas – Demolishing the four-day BASS heavyweight catch record, Paul Elias of Laurel, Miss., scored his sixth BASS victory Sunday in come-from-behind fashion at the Bassmaster Elite Series' Lone Star Shootout presented by Longhorn on Falcon Lake. Elias edged his nearest competitor, Terry Scroggins of Palatka, Fla., by just 4 ounces.
Aided by a 37-pound, 11-ounce Sunday catch, Elias jumped from fifth to first. His four-day total of 132 pounds, 8 ounces, overtakes the previous record of 122 pounds, 14 ounces, set in 2007 by Alabama's Steve Kennedy on California's Clear Lake. In fact, the top six anglers topped Kennedy's record.
While Elias took the victory, fish factory Falcon Lake also starred in the competition. The mainstream reservoir on the Rio Grande River with a surface area of 83,654 acres yielded catches of more than 100 pounds to all of the 12 anglers who qualified for the final day, setting another record. On Sunday, Scroggins nearly eclipsed the one-day BASS heaviest catch record of 45 pounds, 2 ounces.
With the victory, Elias takes the $100,000 top prize and jumps to 30th place in the Toyota Tundra Bassmaster Angler of the Year standings, the season-long points race that boasts a $250,000 top prize and determines the brunt of the 2009 Bassmaster Classic qualifiers.
"It was just one of those days," Elias said through tears. "I was struggling early and found a way to entice those bigger bass around 1:30."
Fishing fans can catch all of the big-bass action from Falcon Lake on The Bassmasters on Saturday, April 12, at 9 a.m. ET on ESPN2.
Primarily working a deep-diving crankbait in the first three days of competition, Elias, the 1982 Bassmaster Classic champion, mixed in a Mann's worm during the final day.
Sunday, Elias knew he was on the right fish, but he didn't identify the correct technique until later in the day. Switching up his presentation method, Elias threw from shallow to deeper water and was able to upgrade his weight in the final hours of competition.
"It just seems like everything is coming together lately," said Elias, 56. "I had the best day on the water I have experienced in 30 years of tournament fishing."
Finishing runner-up by mere ounces was Scroggins, who totaled 132 pounds, 4 ounces. Scroggins rallied hard on the final day, catching 44 pounds, 4 ounces, nearly an astounding 9-pound average per fish. But he came up short on two accounts; he missed out on the win and BASS' heaviest daily catch record. That record, accomplished by Dean Rojas in 2001 on Florida's Lake Tohopekaliga, survived the weekend.
Despite the banner day, Scroggins, 39, lamented the one he lost late in the competition. He estimated the bass weighed more than 10 pounds and would have certainly pushed him ahead of Elias.
"I just can't forget about that fish," Scroggins said. "It's a shame. But I had a great tournament and an awesome morning that I will never forget."
Scroggins was able to capitalize on the early bite, catching the majority of his fish in the first hour of competition. The five-time BASS winner used a Yum worm and a Carolina rig throughout the competition.
Byron Velvick of Del Rio, Texas, maintained third place with 131-15. After leading the first three days of competition, Aaron Martens of Leeds, Ala., slipped to fourth, weighing in just 19 pounds, 15 ounces for a total of 129-7.
Missing out on his fifth BASS victory, Martens was frustrated with his final-day performance. He was plagued by boat pressure from other competitors all week and was optimistic his areas would hold up on the final day, but it ultimately fell short.
Rounding out the top five was Mark Davis of Mt. Ida, Ark., who slipped from second with 128-15. But the three-time Toyota Tundra Bassmaster Angler of the Year has taken the lead in the 2008 AOY standings, putting him in prime position for the $250,000 top prize and qualification into the 2009 Bassmaster Classic. The full points standings can be found below.
In sixth was Scott Rook of Little Rock, Ark., with 125-10. Although Rook was nearly 7 pounds behind Elias, he still beat out Kennedy's four-day heavyweight record and is third in the AOY standings, 13 points behind Davis.
The Elite circuit will stay in Texas for its next event, traveling northwest to Del Rio. The Battle on the Border is set for April 10-13 on Lake Amistad.
For more information, contact BASS Communications at (407) 566-2208 or visit Bassmaster.com. Visit espnmediazone.com for ESPN's latest releases, schedules and other news, plus photos, video, audio clips and more.
Local sponsors of the Lone Star Shootout are Zapata County Chamber of Commerce & County of Zapata.
Sponsors of the Bassmaster Elite Series include Toyota Tundra, Advance Auto Parts, Berkley, Lowrance, Mercury, Purolator, Skeeter, Yamaha, Evan Williams Bourbon, Longhorn, OPTIMA Batteries, Triton Boats, Costa Del Mar, MotorGuide and Ramada Worldwide.
Sponsors of the Bassmaster Elite Series include Toyota Tundra, Advance Auto Parts, Berkley, Lowrance, Mercury, Purolator, Skeeter, Yamaha, Evan Williams Bourbon, Longhorn, OPTIMA Batteries, Triton Boats, Costa del Mar, MotorGuide and Ramada Worldwide.
About BASS
For 40 years, BASS has served as the authority on bass fishing. With its considerable multi-media platforms and expansive tournament trail, BASS is guided by its mission to serve all fishing fans. Through its industry leading publications Bassmaster Magazine, BASS Times and Fishing Tackle Retailer and comprehensive web properties in www.Bassmaster.com andwww.ESPNOutdoors.com, the organization is committed to delivering content true to the lifestyle. Additionally, television programming on ESPN2 continues to provide relevant content from tips and techniques to in-depth tournament coverage to passionate audiences.
The organization oversees the prestigious Bassmaster tournament trail which includes the Bassmaster Elite Series, Bassmaster Opens, Women's Bassmaster Tour and the Bassmaster Classic, the ultimate celebration of competitive fishing. Through its grassroots network, the BASS Federation Nation, BASS sanctions more than 20,000 events annually.
BASS also offers a wide array of services to its more than 525,000 members while spearheading progressive, positive change on issues related to conservation and water access. The organization is headquartered in Celebration, Fla.