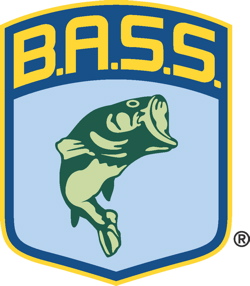 GREENVILLE, S.C. — Holding off three other contenders by less than a pound, Charlie Hartley claimed the lead Friday in the 2008 Bassmaster Classic on Lake Hartwell with 21 pounds, 1 ounce.
"I feel like a million bucks," the 43-year-old Bassmaster Elite Series pro from Grove City, Ohio, said as he tried on the idea of leading a field of the world's top 50 anglers.
He has reason to feel like a million: He's contending for the Classic's top prize of $500,000. A win is reputed to bring as much in future earnings.
Fishing fans can watch the drama of Hartley's first-day lead by tuning in Saturday, Feb. 23, at 8:30 a.m. ET on ESPN2. For Saturday's competition, fans can click in for complete coverage at www.Bassmaster.com, where the Hooked Up Webcast will feature breaking news from Lake Hartwell along with BASSCast Powered by ESPN, a new technology that provides coverage of on-the-water action via boat-mounted cameras.
Hartley, who qualified for his first Classic by winning the points race on the 2007 Bassmaster Southern Open circuit, held off two pros with several years of Classic experience: Elite pro Scott Rook of Little Rock, Ark., who had 20-13, and two-time Classic champion and Elite pro Kevin VanDam of Kalamazoo, Mich., who had 20-3.
Elite pro Terry Scroggins of Palatka, Fla., was fourth with 19-3. In fifth with 18-10 was an Elite pro from Donalds, S.C., Casey Ashley — clearly a favorite with the crowd cheering him on at the weigh-in at Greenville's Bi-Lo Center.
Confidence to follow his "gut feelings" put Hartley on his game Friday.
"I caught a limit early, and I want to win the Classic, so I had to leave those fish and go look for the big boys," he said. "It worked out, but that took a lot of nerve. I usually stay on my little fish if I'm getting the bite. I need to trust my gut more often."
Hartley said he worked two different arms of Lake Hartwell for his five-fish limit.
"I'm fishing 8 to 20 feet of water with a jig, real slow," he added. "I thought sun would really be important to me, but I stayed with my pattern anyway. Maybe sun isn't as important as I thought it would be."
Sunshine and warming temperatures — predictions are for high the 60s, almost 30 degrees warmer than Friday's weather — are expected to change the game Saturday for the field, which will cut to the top 25 for the finale Sunday.
Rook, VanDam and Scroggins agreed that the change in weather could force everyone to switch patterns.
"I thought my fishing was better when it was a little bit sunny," Rook said. "Bass tend to roam around a lot when it's cloudy, so that could account for a lot of the big fish today, but it's all relative, we're all dealing with the same situation."
Said VanDam, "I know I'm going to have to change with conditions tomorrow. I saw that last week in practice."
Launches Saturday and Sunday will be at 7:15 a.m. from Lake Hartwell's Portman Marina. The launches are free and open to the public. On Saturday and Sunday, Classic weigh-ins will begin at 4:30 p.m. ET. Live, streaming video and real-time leaderboards will be provided both days at www.bassmaster.com
Official sponsors of the 2008 Bassmaster Classic are Toyota Tundra, Advance Auto Parts, Berkley, Lowrance, Mercury, Purolator, Skeeter and Yamaha.
About BASS
For 40 years, For 40 years, BASS has served as the authority on bass fishing. With its considerable multi-media platforms and expansive tournament trail, BASS is guided by its mission to serve all fishing fans. Through its industry leading publications Bassmaster Magazine, BASS Times and Fishing Tackle Retailer and comprehensive web properties in www.Bassmaster.com and www.ESPNOutdoors.com, the organization is committed to delivering content true to the lifestyle. Additionally, television programming on ESPN2 continues to provide relevant content from tips and techniques to in-depth tournament coverage to passionate audiences.
The organization oversees the prestigious Bassmaster tournament trail which includes the Bassmaster Elite Series, Bassmaster Opens, Women's Bassmaster Tour and the Bassmaster Classic, the ultimate celebration of competitive fishing. Through its grassroots network, the BASS Federation Nation, BASS sanctions more than 20,000 events annually.
BASS also offers a wide array of services to its more than 525,000 members while spearheading progressive, positive change on issues related to conservation and water access. The organization is headquartered in Celebration, Fla.