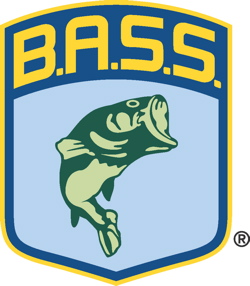 With the thrill of the 38th Bassmaster Classic still fresh, the 2008 Bassmaster Elite Series season will kick off in earnest with the Sunshine Showdown, March 6-9 on the Harris Chain of Lakes out of Leesburg, Fla.
This will be the first time the Elite Series visits the Harris Chain, the eight lakes that have rebounded since the early 1990s, but it will be the fourth time the BASS pros have fished the chain in the last five years.
"The Harris Chain is a lot like Toho in that if the conditions are right it can provide excellent fishing," tournament director Trip Weldon said.
The Harris Chain, which includes lakes Apopka, Beauclair, Carlton, Dora, Eustis, Griffin, Harris and Yale, as well as three tributaries, has rich shoreline vegetation and has featured some impressive winning weights. In February 2005, Peter Thliveros of Jacksonville , Fla., scored a victory at a Bassmaster Tour event with a four-day total of 69 pounds, 5 ounces. Thliveros' total was one of three in that event that totaled more than 60 pounds.
Though the chain is less than two hours from his home, Thliveros said he only fishes there during tournaments, and he tends to stick with Lake Harris and Lake Eustis. Because it takes him a good while to fish the way he prefers, he said he doesn't like to roam.
"One thing I know this time of year is that we're going to be less restricted in what we're able to do to catch fish," Thliveros said. "You won't just have to fish canals and you won't have to just fish for sight fish or spawning fish.
"We'll be late enough in the season there will be some post-spawn fish available, it'll spread people out a little bit more you won't be as bunched up. That'll make it easier to catch fish doing a number of things."
Thliveros predicts the top five anglers will have to be consistent and will need 60-plus pounds overall to stay in the hunt.
Skeet Reese, the reigning Toyota Tundra Bassmaster Angler of the Year, expects the March tournament to be spawn and post-spawn, with big numbers.
"There's going to be a lot of great fishing, I'm predicting we're gonna see a lot better fishing this time than we have in the past," Reese said. "Probably a total weight of 75-85 pounds to win. We'll see pretty strong fishing. There's going to be some guys that really catch them.
Reese, who won the Florida Showdown in January 2003 at Harris Chain, said he'll likely pick two or three lakes to check out, as he feels the entire chain is too much water to cover in four days.
Elite angler Terry Scroggins of San Mateo, Fla., has spent a good bit of time on the tournament waters near his home, and he said going to the Harris Chain in March will make a big difference in weights, as the fish will be shallow, and the spawning fish will be big.
"The fish should be positioned better," Scroggins said. "I've got a lot of history there, I'm going to have to go check on a few things. I cover a lot of them, tend to roam more than one might, coming from out of town."
In the most recent BASS event at Harris Chain, Texas' Ben Matsubu won a Bassmaster Wildcard Qualifier with a total weight of 40-15 in November 2006.
Sponsors of the Bassmaster Elite Series include Toyota Tundra, Advance Auto Parts, Berkley, Lowrance, Mercury, Purolator, Skeeter, Yamaha, Evan Williams Bourbon, Longhorn, OPTIMA Batteries, Triton Boats, Costa del Mar, MotorGuide and Ramada Worldwide.
About BASS
For 40 years, BASS has served as the authority on bass fishing. With its considerable multi-media platforms and expansive tournament trail, BASS is guided by its mission to serve all fishing fans. Through its industry leading publications Bassmaster Magazine, BASS Times and Fishing Tackle Retailer and comprehensive web properties in www.Bassmaster.com and www.ESPNOutdoors.com, the organization is committed to delivering content true to the lifestyle. Additionally, television programming on ESPN2 continues to provide relevant content from tips and techniques to in-depth tournament coverage to passionate audiences.
The organization oversees the prestigious Bassmaster tournament trail which includes the Bassmaster Elite Series, Bassmaster Opens, Women's Bassmaster Tour and the Bassmaster Classic, the ultimate celebration of competitive fishing. Through its grassroots network, the BASS Federation Nation, BASS sanctions more than 20,000 events annually.
BASS also offers a wide array of services to its more than 525,000 members while spearheading progressive, positive change on issues related to conservation and water access. The organization is headquartered in Celebration, Fla.