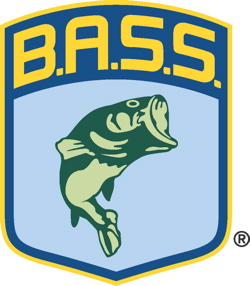 The Lonestar Shootout presented by Longhorn marks the first time BASS has visited Falcon Lake in Zapata, Texas. The mainstream reservoir on the Rio Grande River has a surface area of 83,654 acres, and anglers consider it a fishery capable of record-breaking weights.
Kevin VanDam of Kalamazoo, Mich., coming off his third career Bassmaster Elite Series victory March 16 at the Citrus Slam on the Kissimmee Chain of Lakes, believes that Falcon Lake will be one of the most productive locations BASS has visited in its 40-year history.
"I'm really excited to go to Falcon. It ranks with (Mexico's) El Salto," VanDam said of Falcon, which he visited in last fall. "We are going to knock their lights out. Steve Kennedy's record is in real trouble there."
Kennedy holds the BASS tournament record for heaviest total four-day weight with a catch of 122 pounds, 14 ounces, caught in March 2007 at California's Clear Lake.
"The big factor at Falcon is the wind," VanDam said. "The wind blows a lot in Texas. If we get a couple days where the wind blows 30 mph during competition, it's going to make it hard for guys to move around and hard to fish – if we hit stable weather there, the all-time record's going to go down."
All the action from the April 3-6 LoneStar Shootout can be viewed on The Bassmasters on ESPN2 at 9 a.m. ET, Saturday, April 12.
Daily launches Thursday through Sunday will be at 8 a.m. CT at the Zapata County public boat ramp at Lake Falcon Park, half a mile south of Veleno Bridge/U.S. Hwy 83 on County Road. Daily weigh-ins at the park begin at 4 p.m.
Activities at the Lonestar Shootout begin at 1 p.m. CT Saturday and Sunday. The Zapata County Chamber of Commerce will sponsor the "Taste of South Texas Cook-Off," set to begin Saturday, April 5, at 1 p.m. Sunday's activities include dueling mariachi bands at 3 p.m., as well as the live taping of Hooked Up, hosted by ESPN Outdoors personalities Tommy Sanders and Mark Zona. The show, which airs on Bassmaster.com on Sunday, April 6, at 4:30 p.m. ET, will preview Sunday's final weigh-in. Live, streaming video of the Lonestar Shootout's daily weigh-ins begins at 4:30 p.m. ET at Bassmaster.com.
Fans can meet the Elite Series pros at Angler Alley presented by OPTIMA Batteries on Wednesday, April 2, from 4:30-5:30 p.m. CT at the Zapata County Community Center, 601 U.S. Hwy 83. They can also interact with the Elite pros during Bassmaster University's "Ask the Experts" session, set for Saturday, April 5, at 4 p.m. at Lake Falcon Park.
For more information, contact BASS Communications at (407) 566-2208 or visit Bassmaster.com. Visit espnmediazone.com for ESPN's latest releases, schedules and other news, plus photos, video, audio clips and more.
Local sponsors of the Lonestar Shootout are Zapata County Chamber of Commerce & County of Zapata.
Sponsors of the Bassmaster Elite Series include Toyota Tundra, Advance Auto Parts, Berkley, Lowrance, Mercury, Purolator, Skeeter, Yamaha, Evan Williams Bourbon, Longhorn, OPTIMA Batteries, Triton Boats, Costa Del Mar, MotorGuide and Ramada Worldwide.
About BASS
For 40 years, BASS has served as the authority on bass fishing. With its considerable multi-media platforms and expansive tournament trail, BASS is guided by its mission to serve all fishing fans. Through its industry leading publications Bassmaster Magazine, BASS Times and Fishing Tackle Retailer and comprehensive web properties in Bassmaster.com and ESPNOutdoors.com, the organization is committed to delivering content true to the lifestyle. Additionally, television programming on ESPN2 continues to provide relevant content from tips and techniques to in-depth tournament coverage to passionate audiences.
The organization oversees the prestigious Bassmaster tournament trail which includes the Bassmaster Elite Series, Bassmaster Opens, Women's Bassmaster Tour and the Bassmaster Classic, the ultimate celebration of competitive fishing. Through its grassroots network, the BASS Federation Nation, BASS sanctions more than 20,000 events annually.
BASS also offers a wide array of services to its more than 525,000 members while spearheading progressive, positive change on issues related to conservation and water access. The organization is headquartered in Celebration, Fla.