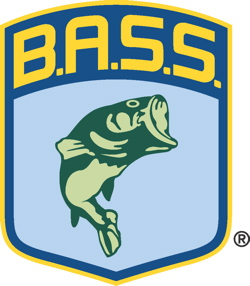 When Kim Bain-Moore of Alabaster, Ala., became the first woman to qualify for a Bassmaster Classic, she joined an exclusive club whose pioneering members include Vojai Reed, who in 1991 was the first woman to compete in a BASS event, and Sugar Ferris, who in 1976 founded the former Bass'n Gal circuit.
Ferris and Reed are two of the people featured in 51st Qualifier, a programming short that debuted last Saturday morning on ESPN2 that traces how women broke the glass ceiling in competitive bass fishing.
"To be the first woman to fish a Classic would really be overwhelming," said Reed, who hails from Broken Bow, Okla., and is the wife of 1986 Bassmaster Classic champion Charlie Reed.
Also interviewed for the piece was veteran pro Kathy Magers of Waxahachie, Texas, an early advocate of women's bass fishing. In 2005, Magers helped BASS establish the Women's Bassmaster Tour presented by Academy Sports & Outdoors, the avenue through which Bain-Moore earned an entry into the 2009 Classic by winning the 2008 Toyota Tundra Women's Bassmaster Tour Angler of the Year title.
51st Qualifier will be broadcast four more times before the Feb. 20-22 Bassmaster Classic, in which 51 anglers — including Bain-Moore — will compete on the Red River out of Shreveport-Bossier City, La., for a $500,000 first-place prize.
To see the segment again before the Classic, fans can tune in at 7:26 a.m. Jan. 31 and Feb. 7; and at 5:26 and 7:26 a.m. Feb. 14. It's also scheduled to be shown at 5:26 a.m. Feb. 21 and 28, and in the same time slot March 14, 21 and 29.
All times are Eastern.
SELL THAT BOAT (OR ROD, OR…): Outdoor sports enthusiasts can buy and sell anything from a fishing rod to a bass boat in the new classifieds section of ESPNOutdoors.com.
ESPNOutdoors.com Classifieds started out strong last week with hundreds of searchable listings. Goods advertised for sale include fishing, hunting and camping equipment as well as boats, RVs and miscellaneous items — including lakefront property.
Registration to buy and sell is free. A user can post two ads a month for no fee, and can choose to pay a fee to upgrade to featured placement, additional photos, supersized ads and more.
ESPNOutdoors.com Classifieds is powered by Raceway Media, parent company of RacingJunk.com, a leading Web site for Performance Racing classifieds in the United States.
ON THE NOSE: Christine Wilbik of Kenosha, Wis., guessed there were 46,632 packs of Mann's HardNose lures piled in a Triton VT17, a good-enough guess to win the boat in the Early Times Kentucky Whisky Filled to the Gills sweepstakes.
Early Times is a sponsor of Bassmaster Elite Series pro Kevin Wirth of Crestwood, Ky. Wirth will make his 10th Bassmaster Classic appearance Feb. 20-22 on the Red River out of Shreveport-Bossier City, La.
NEW FACES: Who's a Facebook.com friend of BASS? Lots of people, including women. BASS, which has more than 500,000 members, has established a presence on the popular social-networking site.
Of the hundreds of people who indicated they were BASS friends in 2008, almost 12 percent were women. Additionally, the majority of all of BASS' friends were in the 18- to 24-year-old demographic.
ALWAYS FISHING: Bassmaster Elite Series pro John Murray of Phoenix married Amy Wissmiller last fall, but the newlyweds waited until January to take their honeymoon in Mexico.
And, as other Elite pros have been known to do on their honeymoons, Murray went fishing.
"It was a combination honeymoon-fishing trip, how about that?" Murray said, explaining that he and fellow Elite pro Skeet Reese of Auburn, Calif., met up in Mexico to go tuna fishing as they do every year.
"It was one of the best fishing trips I've had," Murray said. "We caught about 25 100-pound tuna."
Amy, he said, stayed on shore to rest. She's expecting their baby boy in late March-early April, the same timeframe as two Bassmaster Elite events, the March 26-29 Diamond Drive on Arkansas' Lake Dardanelle and the April 2-5 Dixie Duel on Alabama's Wheeler Lake.
"It's not the best timing, but we'll figure something out," Murray said of the conflict of due date and tournament commitments.
The Murrays have chosen the name Thomas John Murray — John after Murray, Thomas after an uncle. They said they'll call the baby "TJ.".
BOWLED OVER: Bassmaster Elite Series pro Timmy Horton of Muscle Shoals, Ala., is getting ready for his 10th consecutive appearance to the Bassmaster Classic, set for Feb. 20-22 Bassmaster Classic on the Red River out of Shreveport-Bossier City, La.
He recently made an appearance at a college football bowl, the NCAA Division I Papajohns.com Bowl at Legion Field in Birmingham, Ala. Horton participated in FanZone, an event for fans before the Dec. 29 game between the Rutgers Scarlet Knights and Wolfpack of North Carolina State. (Rutgers won, 29-23.)
"It was a lot of fun. I really enjoy college football and the atmosphere," Horton said. "I was amazed at all of the fans there who knew all about our sport. It was pretty cool to see.
"I had fans from Rutgers and NC State who came up and wanted to talk fishing. A lot of folks from Rutgers talked about my win (Bassmaster Elite Series) at Lake Champlain," he said, referring to his July 2007 Elite victory in the Champion's Choice out of Plattsburgh, N.Y.
Outside the gates of Legion Field, Horton signed autographs, handed out BASS-branded goodies and answered questions about being a professional bass angler. Many people, attracted by Horton's Booyah-Bass Pro Shops Nitro wrap, simply stopped by to find out why there was a bass pro with his boat at a football game.
The connection is that Papajohns.com Bowl is one of six college bowl games owned and managed by ESPN Regional Television, a subsidiary of ESPN, which also owns BASS and its tournament trail, including the Bassmaster Elite Series. In its third year, the 2008 Papajohns.com Bowl drew more than 38,500 fans, setting an attendance record for the bowl game.
SALTY ROOTS: "The first money I ever made fishing was in saltwater. I was a kid — maybe 13 or 14 years old — in California working … on the party boats along the coast." — Bassmaster Elite Series pro Byron Velvick on Bassmaster.com, in an article about the new TV show he hosts, "Going Coastal," 7 a.m. ET Saturdays and 9 a.m. Sundays on ESPN2 through mid-March
For more information, contact BASS Communications at (407) 566-2208 or visit Bassmaster.com. Visit ESPNOutdoorsMedia.com for BASS and ESPN Outdoors' latest releases, schedules and other news, plus photos, video, audio clips and more.
About BASS
For 40 years, BASS has served as the authority on bass fishing. With its considerable multi-media platforms and expansive tournament trail, BASS is guided by its mission to serve all fishing fans. Through its industry-leading publications Bassmaster Magazine, BASS Times and Fishing Tackle Retailer and comprehensive Web properties in Bassmaster.com and ESPNOutdoors.com, the organization is committed to delivering content true to the lifestyle. Additionally, television programming on ESPN2 continues to provide relevant content – from tips and techniques to in-depth tournament coverage – to passionate audiences.
The organization oversees the prestigious Bassmaster tournament trail, which includes the Bassmaster Elite Series, Bassmaster Opens, Women's Bassmaster Tour and the Bassmaster Classic, the ultimate celebration of competitive fishing. Through its grassroots network, the BASS Federation Nation, BASS sanctions more than 20,000 events annually.
BASS also offers an array of services to its more than 500,000 members while spearheading progressive, positive change on issues related to conservation and water access. The organization is headquartered in Celebration, Fla.