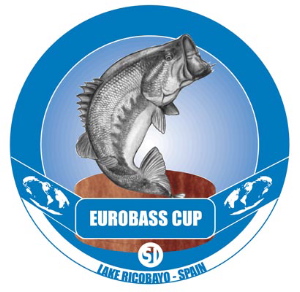 Valladolid, Spain(September 2005) - Only ten days remain to start the second annual Eurobass Cup, the prestigious competition organized by the Iberian Hunting and Fishing Week in which one team from the United States goes up against another from Europe. Each team is composed of twelve sportsmen. The reservoir of Ricobayo is the place where these two teams will carry out their practice days starting Sunday, September 18th and will then later go on to compete the 20th and 21st.
The Eurobass Cup started its course in 2004 with the prime objective of promoting the gathering of anglers from Europe and the United States in a championship of quality and prestige. The excellent results of the first edition have contributed, without a doubt, in helping to make the Eurobass Cup public among professionals and enthusiasts.
The team from the United States is made up of professionals of recognizable prestige, with excellent sporting careers, as is demonstrated by the victories obtained, the volume of accumulated earnings throughout their career, their participation in the most important tournaments, etc.
The European representatives are not only true specialists in this form of fishing but rather play an outstanding role in the promotion of bass fishing in their respective countries (Italy, France, Portugal and Spain).
On Sunday, the 18th the practice day starts at 3:00 p.m. and will finish at 7:30 p.m. and on Monday the 19th anglers return to the water at 9:30 a.m. and conclude their day at 6:00 p.m.
The schedule of official competition, competed in two rounds, will be from 10:00 a.m. to 6:00 p.m. Weigh-in of the fish will immediately follow at the shores of the reservoir in Muelas del Pan, an authentic spectacle to which anyone interested can attend and see first-hand one of the most exciting moments of the event.
The award ceremony for the Eurobass Cup will take place on Sunday, September 25th at 12:00 p.m. in the Trade Fair Center of Valladolid at the Iberian Week Trade Fair where national and international manufacturing and distributing exhibitors of all types of hunting and fishing gear will be participating.
Moreover, the Trade Fair Center of Valladolid will again be the stage for the seminars given by the U.S. professionals to the European anglers. This activity, developed since the first editions of Iberian Week, has been converted into a classic event given the interest that sparks among the anglers, since it allows anglers to get to know up close and personal the techniques and materials used by the best fishing specialists.
Facts of interest
Eurobass Cup II
Official practice days: September 18-19 2005
Competition: September 20-21, 2005
Reservoir of Ricobayo (Zamora)
www.eurobass.net