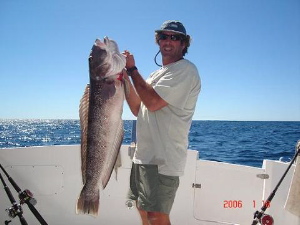 World class fishing is a favorite activity in Chile. The waters are cold, clear and teeming with trout and salmon. First class accommodations are offered below that truly make a fishing trip in Chile one you won't soon forget. Our commitment is to fish several locations in order to provide the real experience of Fishing Chile.
In the remote Patagonian Forest fish from the Heart of our Aguas Lodge. Wade or float to fish in the nearby Rio Simpson. Four wheel drive vehicles, and Zodiac boats are employed to access lakes and rivers. Depending on your interests and style, your guide will plan your daily activities. The environment is wild and untamed and the weather is unpredictable so pack you fleece and long underwear. For non-fishing guests, sightseeing, hiking, horseback riding and birding are available in nearby Coyhaique or surrounds.
At the end of the world, trout fish in the crystal streams of Tierra del Fuego. Our Lodge offers easy access to Rasmussen River, ideal for dry fly, and the lagoons Carabinero and Cura. Further afield find Rio Grande, White and Lynch Lakes flowing into Argentina and Lago Blanco at the foothill of Darwin's Range. Experienced anglers looking for a challenge may take the 6-hour ride from the lodge to the difficult rivers of Lago Deseado. Varieties include German Browns, steelhead and rainbow with either fly or spinning rods.
Also in Patagonia combine fishing with hot springs at Termas de Puyuhuapi. The lodge offers full board and includes many activities. Fishing is new to the area and trout and salmon are a good catch. Species frequently caught are in the double digits. Ideal for beginners, since the lodging is so comfortable and the fish so bountiful.
Coming a bit up North , the Lakes District in Chile is a fisherman's paradise. Hundreds of mountain streams flow into beautiful mountain lakes. Troll fishing during the morning at Llanquihue lake is excellent. But besides the fishing, the view that surrounds the lake, of the Osorno volcano and Calbuco volcano are magnificent. Here we can find Fario and Rainbow trout, Silver or Coho salmon, Perca trout, etc. For fly fishing, day trips can be arranged. From the base of the Osorno volcano, take the road toward the estuary of Ralún, starting the descent at the crossing of Hueñu - Hueñu with Petrohué river. There receive the instructions and the proper gear to start fishing (life jackets, etc.). Float downstream on this pristine river, that runs through virgin areas, surrounded by great and amazing hills, fish from the Mackenzies or from the shore and get large Rainbow and Fario trout that can weight up to 6 pounds. If you are in the area at least one night, world class fishing may be experienced as a day trip.
Outside of Puerto Varas on the shores of Lago Llanquihue are the most accessible fishing lodges, La Ruca Lodge. At thge lodge Lodge the staff prides themselves in teaching beginners casting techniques and fly tying but also offering excellent fishing for experts. Outings on the fjords, rivers, lakes and everglades provide opportunities for several types of Salmon and Trout. In the foothills of the Andes, Another luxury lodge stakes the River Petrohué as it's home river. Again you'll fish for a variety of Salmon and Trout in the nearby waters and spring creeks. Well appointed rooms are outfitted with a Jacuzzi tub and a spa, sauna, and massage room are available to guests.
The Cabins Lodge is much more secluded and offers anglers a chance to fish where very few have fished before. Float and jet boats are on hand to explore the surrounding waters, vary the scenery and insure your fishing success. For those wishing to relax in the evening, a stream side sauna and hot tub are available.
An anglers paradise, Ranco Lake offers a comfortable accommodations for days filled with trout fishing from November to May. In the surrounding rivers fish with waders for an abundance of fish in a variety of sizes. On the deepest stream you may choose to take a full day boat trip. Packed lunches and meals at the lodges always include Chilean wine. The legendary, Carlos Hernandez, is the grandson of the Spanish man who brought the Cabernet grape to Chile, and one of the finest anglers/hunters in the country. His wife insures a fantastic experience by overseeing the surroundings and renowned cusine. In the off season or if you are a non fisherman, enjoy hiking, boat tours, float tours and birdwatching in the area.
All of the lodges offer excellent cuisine and wine. Only a few will enjoy these and other lodges as most only accommodate 6 to 10 guests each, so it's important to reserve early. A week is recommended for serious anglers but visits as short as 3 nights may be incorporated into a comprehensive itinerary highlighting other areas of Chile and Argentina.
Contact us to include fishing in a customized itinerary for travel to Chile.
Daily fee from U$ 350
Excellent tradditional meals , best local wines and simply the best fishing guides in the country Contact us

Warmest regards,
Carlos Hernandez
www.huntingchile.cl