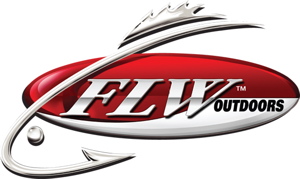 MINNEAPOLIS (Sept. 30, 2004) — Tune in Oct. 17 to the "FLW Outdoors" television show on the Outdoor Life Network for a preview of the $1.4 million 2004 Wal-Mart RCL Walleye Championship. On-the-water cameras give viewers an intimate look at six pro anglers competing for a career-changing top prize that could total $400,000. The finalists are survivors of three days of qualifying rounds that pitted them against a field of 219 of the world's best walleye anglers, and they must make crucial, pressure-packed decisions throughout the final day.
The site of walleye angling's most lucrative tournament is a series of Mississippi River pools between Iowa and Illinois, where the numbers of walleyes are at their highest levels ever because of improved water quality and, in one stretch, a stocking program that has boosted populations by at least one-third.
The 219 RCL Walleye Championship pro-and-co-angler teams started fishing Wednesday morning at Sunset Park in Rock Island, Ill. Local pro Tom Giachetto of Ladd, Ill., expects the walleyes to be scattered and engaging in postspawn behavior throughout the four-day season finale. "Depending on the level of the water, we could see 45 to 50 pounds win it," he said.
"FLW Outdoors" puts viewers in the boat with the pros, shadowing them from sunrise until the final weigh-in in front of a cheering crowd.
The Outdoor Life Network broadcasts "FLW Outdoors" Sundays from 1-2 p.m. Eastern and again Thursdays from 5-6 p.m. during the tournament season. Check local listings for show times and channels in your area, as well as FLWOutdoors.com's online TV schedule.
During each tournament show, "FLW Outdoors" TV hosts Carlton Wing and Taylor Carr will go on location to provide on-the-water coverage. While tournament weigh-ins will broadcast live at Wal-Mart stores throughout the country, "FLW Outdoors" will be tape-delayed by three weeks to bring audiences nationwide the best tournament footage possible throughout the season.
Named after the legendary founder of Ranger Boats, Forrest L. Wood, the world's leading marketer of competitive fishing. FLW Outdoors-sanctioned tournament trails include the Wal-Mart RCL Walleye Tour, the Wal-Mart RCL Walleye League, the Wal-Mart FLW Tour, the EverStart Series, the Wal-Mart Bass Fishing League, the Wal-Mart Texas Tournament Trail, the Wal-Mart FLW Kingfish Tour and the Wal-Mart FLW Redfish Series. For more information, visit FLWOutdoors.com.