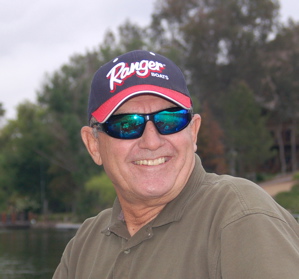 Of course, it's subject to change on a cluttered calendar of almost weekly national events, we on the "Left Coast" look proudly at the standings where familiar names (to us) are sprinkled through the points' standings for both B.A.S.S. and FLW.
My latest printouts show Dean Rojas, formerly of Ramona, Calif. and living in Lake Havasu City, topping the Bassmaster Elite Series. On that same list are a cluster of former or current Golden Staters including Aaron Martens in tenth, Ish Monroe in 11th and the foot-loose Skeet Reese in 13th place.
Farther down the line we see John Murray of Phoenix in 24th, Jarrett Edwards in 27th, Gary Klein, somewhat surprisingly, holding down 34th place while Jared Lintner is on the board in 39th.
True, the Elite Series has a very short roster, but its format is intended to create marquee names.
On the other hand, FLW has really opened the door for a number of other Westerners including Gabe Bolivar (another former Ramona resident) in fourth place, while Cliff Pirch of Arizona is seventh and Brent Ehrler of Redlands holds down the 15th spot and NoCal's Michael Bennett steady in 17th. Add to that Tim Klinger of Nevada in 21st, Art Berry in 23rd, and Thanh Le in 26th and you have very nice representation.
There is some disappointment, of course. Dangling on the woeful 29th place rung is Jay Yelas (Santa Barbara HS grad). And true, Rojas and Monroe and Andre Moore are farther down the list. The former, however, have too much at stake in the Elite Series to put too much effort on the other tour, and Moore is probably right about where he should be, at least at this time in his career.
The Elite Series has done exactly what it was supposed to do, and those who could afford the buy-in are getting exposure they couldn't get in any other venue—at least for doing nothing more than catching big perch and over-acting for the ESPN cameras.
While I am excited for those Westerners doing so well on the FLW Tour, as a fan of the game, I really don't know how to rate their current performances. There are all kinds of guys who win team tournaments around the state that I've never heard of, and I accept that these "unknowns" are pretty good on the local waters or they wouldn't be taking home the checks.
But when I look at many of the FLW leaders such as Darrell Robertson, Ray Scheide, Brennan Bosley, Tim Moynagh or Charles Cummings, I wonder, "Who are these guys?" In my mind there are 10 other sticks within a long cast of Antioch who are better fishermen—but—and it's a big but—I just don't know them.
And I think not-knowing matters.
If we can believe Kevin Costner's tribute to Native Americans in "Dances with Wolves," a tribe's standing was based on whom its enemies might be.
In the case of tournament bass angling, it's a question of who are you fishing against.
True, quality doesn't have anything to do with familiarity, but it sure matters in the commercial world where customers like to associate with recognized winners. I see Rojas standing next to Greg Hackney, Michael Iaconelli, Takahiro Omori, and ahead of several respected Westerners, not to mention All-World Kevin Van Dam, and I ask, "Who's performance is more impressive or will have the most impact in the marketplace?"
You can quibble over who's the best if you like, but face it, bass are dumb. Anybody can catch them and lots of people who couldn't catch them before are learning every day and that's why they like the sport. As for the competitive side, among the more skilled of anglers, absolutely any of those guys could win on a given day.
To eliminate as many irrelevant names as possible, B.A.S.S. has created the most marketable commodities. And like it or not—they've done one heck of a job.