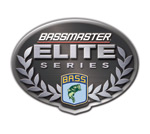 BUFFALO – With more than an 8-pound advantage on the final day, Bassmaster Elite Series pro Kotaro Kiriyama of Moody, Ala., capitalized on a successful week of fishing deep and finding bait fish, winning the Empire Chase presented by Farmer's Insurance on Sunday with 93 pounds, 6 ounces overall for the four-day tournament on Lake Erie and the Niagara River.
Kiriyama's first career victory as a pro earned him a $100,000 first-place prize and included two days' worth of bonuses for Berkley Big Bag honors (25-0 Saturday; 25-9 Sunday) and Purolator Big Bass honors – for a 5-15 smallmouth Saturday and a 5-8 smallmouth Sunday that tied Todd Faircloth of Jasper, Texas, for Big Bass. Kiriyama earned a total of $114,500.
Fishing fans can catch all of the action from the Empire Chase on The Bassmasters on Saturday, Aug. 9, at 9 a.m. ET on ESPN2.
Kiriyama came to America when he was 18 because, he said, his father encouraged him to find a profession that would keep him out of trouble, which he seemed to find in his native Japan as a wily teenager. He dedicated the win to his ailing dad, who was watching Sunday's final weigh-in via the live Webcast on Bassmaster.com.
Aaron Martens of Leeds, Ala., the 2005 Toyota Tundra Bassmaster Angler of the Year, finished second with 20-12 on Sunday and 85-1 overall. The 2007 Empire Chase winner Edwin Evers of Talala, Okla., finished third with 20-4 on Sunday and 84-8 overall. John Murray of Phoenix finished fourth with 79-14 overall, and Day 2 leader Mike Iaconelli of Runnemede, N.J., finished fifth with 79-7 overall.
Kiriyama's victory wasn't the only drama playing out Sunday, as the Toyota Tundra Bassmaster Angler of the Year race got a shakeup at the top of the ranks. With his sixth-place finish in the Empire Chase, Faircloth took over the lead in the AOY title chase by 21 points over former leader Kevin VanDam of Kalamazoo, Mich. Faircloth's four-day total in the Empire Chase was 77-11.
VanDam, who led the AOY race coming into the Empire Chase, finished the tournament in 18th with 53-0 overall. Mike McClelland of Bella Vista, Ark., remains in third (47th at Empire Chase, 46-0) and reigning Bassmaster Toyota Tundra Angler of the Year Skeet Reese of Auburn, Calif., remains fourth (59th, 28-9). Evers rounds out the top five in the AOY after his third-place finish at the Empire Chase.
The winner of the AOY race, which will be determined at the Aug. 7-10 Champion's Choice, will receive $250,000 and the points will also determine the brunt of the 2009 Bassmaster Classic qualifiers. The top 36 Elite pros will qualify for the Classic, set for Feb. 20-22 out of Shreveport-Bossier City, La. Also derived from the AOY points will be the first 84 qualifiers for the 2009 Bassmaster Elite Series roster.
Just as he did in 2007, Kiriyama used a Jackal drop-shot Crazy Ninja Worm in some of the deepest water of the tournament – from 30 feet to as much as 80 feet – to target suspended fish. A crucial component for the Japan native's success was finding bait fish on which the smallmouth were feeding.
"I had to catch everything available at the time each day, because I never knew if I was going to get there the next day," he said, referring to the windy, choppy conditions that could have kept him from his favorite spots. "I've been waiting for this since I became a professional – eight years."
He culled about 40 fish in two to three hours of fishing Sunday, and was surprised more anglers weren't using the same drop-shot worm this year. The only difference in his strategy this year was the addition of Berkley Gulp! liquid, in which he marinated his bait. He left the rest up to the fish.
"I don't have to do anything," Kiriyama said. "I see the fish on the graph, drop the line and just watch fish come and eat."
Martens fished worms in 30 to 40 feet of water, and most of his fish came on long casts. He said he could see plenty of big fish in his spots.
"I couldn't believe how many fish there were," Martens said. "There are so many 5- and 6-pounders, it'd make you sick, but those 4-pounders are more aggressive and they get to the bait before the big ones do."
Also of note, with his 12th-place finish Sunday, Elite Series pro Greg Hackney of Gonzales, La., joined the BASS Millionaires' Club after a $12,300 payday for the Empire Chase, bringing the exclusive club's membership to 27.
VanDam, 40, likely will make history again to wrap up the 2008 season, this time as the first BASS angler to eclipse the $3 million mark. With one tournament remaining, the Champion's Choice presented by Ramada Worldwide out of Syracuse, N.Y. on Oneida Lake, VanDam's earnings are at $2,972,458.
Bobby Lane of Lakeland, Fla., all but secured the Advance Auto Parts Rookie of the Year title, increasing the gap between himself and Wade Grooms of Bonneau, S.C. to 468 points with one event to go.
Mike McClelland continues to lead the race for the season's Berkley Heavyweight title with 340 pounds, 8 ounces, staying ahead of VanDam by more than 12 pounds.
Up next is the Aug. 7-10 season finale, the Champion's Choice presented by Ramada Worldwide on Oneida Lake out of Syracuse, N.Y.
For more information, contact BASS Communications at (407) 566-2208 or visit www.Bassmaster.com. Visit ESPNMediaZone.com for ESPN's latest releases, schedules and other news, plus photos, video, audio clips and more.
The Buffalo Convention & Visitors Bureau was the local sponsor of the Empire Chase presented by Farmer's Insurance.
Sponsors of the Bassmaster Elite Series include Toyota Tundra, Advance Auto Parts, Berkley, Lowrance, Mercury, Purolator, Skeeter, Yamaha, Evan Williams Bourbon, Longhorn, OPTIMA Batteries, Triton Boats, Costa Del Mar, MotorGuide and Ramada Worldwide.
About BASS
For 40 years, BASS has served as the authority on bass fishing. With its considerable multi-media platforms and expansive tournament trail, BASS is guided by its mission to serve all fishing fans. Through its industry leading publications Bassmaster Magazine, BASS Times and Fishing Tackle Retailer and comprehensive web properties in Bassmaster.com and ESPNOutdoors.com, the organization is committed to delivering content true to the lifestyle. Additionally, television programming on ESPN2 continues to provide relevant content from tips and techniques to in-depth tournament coverage to passionate audiences.
The organization oversees the prestigious Bassmaster tournament trail which includes the Bassmaster Elite Series, Bassmaster Opens, Women's Bassmaster Tour and the Bassmaster Classic, the ultimate celebration of competitive fishing. Through its grassroots network, the BASS Federation Nation, BASS sanctions more than 20,000 events annually.
BASS also offers an array of services to its more than 525,000 members while spearheading progressive, positive change on issues related to conservation and water access. The organization is headquartered in Celebration, Fla.