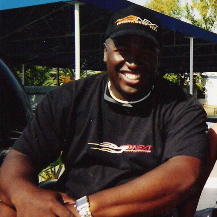 If you want to fish in the big leagues and you are from the west coast you will be spending lots of time on the road. Over the next six months, I will be in California, my home state for only a few short days on three occasions. That's just the price of being a professional fisherman.
There are two ways you can go about it, drive, or hire a driver and fly. Most of the guys on tour drive the miles themselves. However, there are a select few that hire drivers and then fly into the tournament location in time for pre-fishing and the tournament. Either way you are still on the road more than you are at home.
It is important to have some help from home. In the past, I had a roommate and he would send me my mail and help take care of things that needed hands on attention. This season I have a girlfriend that lives with me and will take care of things of that nature. Without this support from the home it would be nearly impossible to spend this much time on the road.
Automatic bill paying on line for the mortgage, credit cards, truck payment and any other payments that are reoccurring is important. I have that set up wherever possible. Being with a credit union that has a "Co-op" with banks in most of the states is also a valuable asset. I am able to deposit money in ATM's all over the country. A cell phone keeps me in touch with everyone that needs to get a hold of me while I am on the road and comes in handy for emergency situations. I can't imagine what the guys did before the internet, automatic bill paying systems, ATM's and cell phones.
Many of the guys out here on tour are extremely friendly and understanding of the situation. Often angler's fishing near home will invite other angler's to stay in their home and enjoy home cooked meals. When you live on the road six months a home cook meal is a valuable commodity and its great to have when you get the chance.
When someone's home isn't available we generally stay in hotels and motels near the lakes we are fishing. Generally sharing a room with another angler to help keep the costs down. A clean room, a warm shower and short drive to the lake is generally the most important aspects in picking a hotel to stay at. Laundry facilities when available are pretty nice as well.
When it comes to the actual driving part of the trip, a reliable vehicle is the most important tool. Personally, I have a Ford Super Duty Diesel. Having a diesel is important, putting fifty to sixty thousand miles on a truck in a year is tough on a vehicle. When most gas engine vehicles are beginning to fall apart the Diesel is just getting to its prime. Currently, my vehicle has over 150,000 miles on it and its still as reliable as the day I drove it off the lot.
Tackle and gear is also an issue. I can't just run down the street to the local tackle shop to get what I need. I have to rely on sponsors, friends and family to gather what I need and ship it to me wherever I am at the time. Should I have a boat problems, on rare occasion, Skeeter will take care of me and get me a local mechanic to remedy the situation. With all this said, when it comes right down to it, the toughest part of being on the road is maintaining friendships at home. It is difficult enough to find good friends when you are readily available to get together. It is even more difficult when you spend six months on the road. That time apart really causes a loss in connection with friends, family and loved ones. It's great when an occasion arises where a friend, family member or loved one can make the trip to visit. It just happens very seldom, since they all have jobs and families as well.
Life on the road, although difficult and challenging at times, is the price we all pay to be on tour. Luckily enough, although we all compete with each other, in general bass fisherman are a great group. The friendships that I have built out here on the tour with many of the other angler's really help make the road more of a home. However, its still not quite mom's cooking and the feeling of my own bed at night.