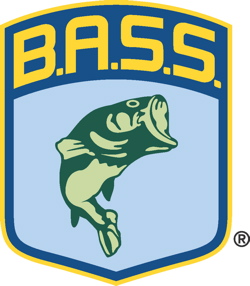 YANKTON, S.D. – Louisiana angler Jamie Laiche won his second straight BASS Federation Nation Central Divisional title at Lewis & Clark Reservoir, and now he has his sights set on consecutive trips to the Bassmaster Classic.
Laiche repeated as champion Friday with a limit to finish with a three-day total of 30 pounds. His Louisiana teammate Nathan Bourque finished as runner-up with 27-4.
"It is real special to do this again," Laiche said of his victory. "I worked hard for this and I learned a valuable lesson in this tournament. I didn't think I was on much. It was no secret I was fishing the rocks up north like everybody else, and during practice I got some bites there pretty quick. But I couldn't find anything anywhere else and I was just disgusted and not scouting right.
"The last day of practice, I found one little pocket along with the rocks and that pocket ended up paying off for me big time.
The pocket was filled with grass and had a deep sandy point. Laiche caught fish on both the point and the vegetation.
The rocks he fished drew several other boats, but Laiche was able to catch fish there.
"I would like to commend every tournament angler I fished with along those rocks the last three days," he said. "We all got along and it was unbelievable. I have never seen anything like that in my life with 25 boats in a line, two boat-lengths apart. The first day everybody caught fish and nobody got mad."
The 32-year-old Ascension Area Anglers club member targeted smallmouth for the first time and caught them on the same tactics he uses back home.
"Basically I was pitching and flipping a set of rocks until 9 or 10 o'clock and then after that I would go to the pocket not far from there and fish the point and then the grass."
His key lures on the rocks were Texas-rigged green pumpkin Zoom Speed Craws and Zoom tubes, but he switched to a Rat-L-Trap and a spinnerbait when targeting the point and the grass. His tackle for flipping and pitching included a 7-foot heavy-action G Loomis GLX rod and Abu Garcia Ambassadeur Revo baitcast reel filled with 12-pound Berkley 100% Fluorocarbon line.
"The key to my presentation was staying way off of the bank," he said. "I pitched close to the bank but I fished it way out and real slow, just barely moving it. Another key was when a fish would hit I had to let it take the bait. It seemed like if the fish hit and I set the hook right away a lot of times I would hook them and they would come off."
While several contenders had trouble running into sandbars, Laiche never ran aground.
"I did break my skeg on my motor when idling by the landing," he said. "This river is very tough to navigate and I purposely made the run during practice numerous times to where I could learn to run it by sight instead of GPS."
By winning the divisional and leading his Louisiana team, Laiche advances to the BASS Federation Nation Championship, the world championship for amateur bass fishing. Seven other state winners also qualified for the championship. Joining Laiche at the Federation Nation Championship will be state champions Brian Maloney of Missouri; Mark Hensiek, Arkansas; Matt King, Kansas; Teb Jones, Mississippi; Jim Kelly, Nebraska; Robert Degraffenreid, Oklahoma; and Bryan Schmidt, Texas.
The championship is Nov. 3-8 at Milford Lake in Kansas. The 55 contenders in this championship will vie for six spots in the 2009 Bassmaster Classic, set for Feb. 20-22 on the Red River in Louisiana.
In the team competition of the divisional, Oklahoma led from start to finish. The 12-man squad accumulated 213 pounds, 15 ounces to claim the top prize – a $30,000 Skeeter Z180 bass boat rigged with a Yamaha outboard motor. The Oklahoma squad has won three of the last four Central Divisionals.
"A lot of teams don't seem to work in a team format like we do," said Lee Sanders, Oklahoma BASS Federation Nation president. "That really helps give us confidence. When we first got here, I and some other guys on the team led everybody up the river to teach them how to get up there, so we didn't have any navigation problems, which is critical here."
Earning the $1,000 Purolator Big Bass award was Corey Smith of Oklahoma, with a 4-pound, 1-ounce largemouth. He caught the big fish on a Texas-rigged black neon Berkley 4-inch Chigger Craw along a lay-down log at a depth of about 3 feet.
About BASS
For 40 years, BASS has served as the authority on bass fishing. With its considerable multi-media platforms and expansive tournament trail, BASS is guided by its mission to serve all fishing fans. Through its industry leading publications Bassmaster Magazine, BASS Times and Fishing Tackle Retailer and comprehensive web properties in Bassmaster.com and ESPNOutdoors.com, the organization is committed to delivering content true to the lifestyle. Additionally, television programming on ESPN2 continues to provide relevant content from tips and techniques to in-depth tournament coverage to passionate audiences.
The organization oversees the prestigious Bassmaster tournament trail which includes the Bassmaster Elite Series, Bassmaster Opens, Women's Bassmaster Tour and the Bassmaster Classic, the ultimate celebration of competitive fishing. Through its grassroots network, the BASS Federation Nation, BASS sanctions more than 20,000 events annually.
BASS also offers an array of services to its more than 525,000 members while spearheading progressive, positive change on issues related to conservation and water access. The organization is headquartered in Celebration, Fla.