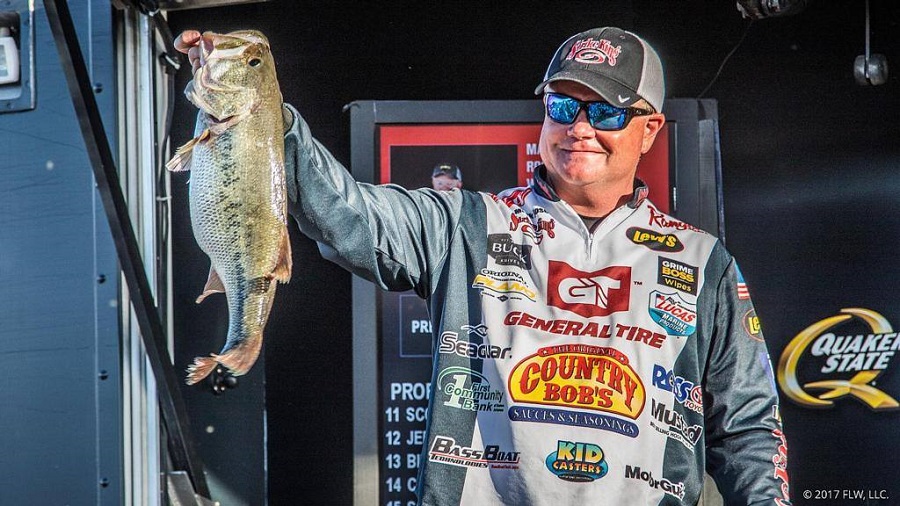 Maintenance of your equipment may not be the most exciting topic or the best way to spend your free time; but, it is crucial to extending the life of what you own.
FLW Tour pro Mark Rose knows that taking care of his boat and truck can ensure he is able to compete in tournaments and making a living. Properly maintaining his guns can extend their life for many hunting seasons to come. He maintains his boat, truck and more with the help of Lucas Oil products.
Why Lucas Oil?
Rose was first alerted of Lucas Oil and their commitment to the outdoors through the Protect the Harvest foundation started by Forrest Lucas.
"As a professional angler, I affiliate myself with products and causes I believe in. Every sportsman at least owes it to themselves to visit the Protect the Harvest website to see what they are doing to protect anglers, hunters, and farmers," says Rose. "Plus, Lucas Oil makes excellent products and that made sense for me to align myself with those who give back to the sport." Having been affiliated with the company, he has found that they are more than just oil and are part of maintaining his boat, truck and even his guns.
By now, most boaters are aware of the dangers of ethanol in gas when it comes to outboard engines. It wreaks havoc as it can cause rust and corrosion on parts.
"It doesn't matter if it is a lawnmower, blower or a bass boat, I use the ethanol treatment and it goes a long way in taking care of your equipment and making sure it is protected," says Rose.
Rose says this product is vital if your boat will be stationary for a longer period of time and the fuel needs to be stabilized.
"If it is in between tournaments or a few weeks before you are going to take out the boat it is a good time to add it. It is definitely important during the winter if you aren't using the boat at all," he says.
This treatment is built just for watercraft and Rose calls it a "tune up in a bottle" because of how well it works to clean the fuel system and because it helps when the boat is in storage.
"It will keep your boat running well and in condition," he says.
When he isn't traveling the country as a professional angler, Rose has a passion for hunting. A well-rounded sportsman, Rose hunts deer, ducks, and squirrel near his home in Arkansas. He draws some parallels in hunting and fishing in that wet days are part of the game and both require good maintenance of your gear.
"Just like fishing, some of the best days for hunting are damp and rainy. That can take a toll on your guns and the Lucas gun oil is a way to prevent rust and damage to your guns," he says. After a hunt, he will wipe down his gun with four or five drops on a cotton cloth. "It is a good preventative maintenance and protects the surface of your guns."
This product was obviously designed for fishing reels, but Rose has found many other uses for it on his boat.
"It works great for your reels, but I have used to fix rusty pliers and also lubricate my trolling motor parts. It is a good oil that is safe and it works really well," he says. What he likes most about it is how easy it is to use, thanks to the needle applicator. "It makes it easier to reach the worm gears on your reels and other hard to reach parts."
Cleaning your boat and truck will make it shine, but it also helps to protect it. Rose is a fan of the Slick Mist Marine Speed Wax for wiping down his boat and the Slick Mist Tire and Trim Shine for his trailer and truck. "It keeps it looking good, is easy to use and protects," he says.
Lucas Oil also makes a full line of oils designed for everything from cars and trucks to snowmobiles and bass boats. "They make two different outboard oils and I have used them both, the Synthetic and Land & Sea. They both meet and exceed the requirements for outboards," says Rose.
With a full line of products developed specifically for anglers, boaters, and hunters, Lucas Oil has a product that will make your life easier and extend the life of your equipment.