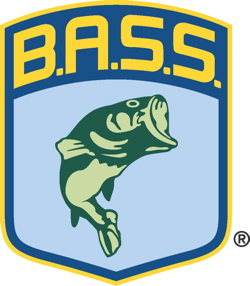 LEESBURG, Fla. -- Putting together two consistent days on the stingy Harris Chain of Lakes, Brian Snowden of Reeds Spring, Mo., vaulted into the lead Friday with 37 pounds, 3 ounces at the Sunshine Showdown presented by Advance Auto Parts on the Harris Chain of Lakes by a margin of more than 2 pounds over Mark Menendez of Paducah, Ky.
Fishing fans can catch live, streaming video of the daily weigh-ins in addition to analysis, photo galleries and more at Bassmaster.com. Coverage of the event will air on ESPN2 Saturday, March 15, at 9 a.m. ET on The Bassmasters.
The opening day of the tournament was somewhat frustrating for Snowden, as he felt he could have boated more than 20 pounds but registered 17 pounds, 3 ounces. Friday, he switched hooks and was able to collect a limit of 20 pounds, 0 ounces, by just after 11 a.m.
For the remainder of the day, the 35-year-old let his areas rest and searched for new water. He said he is targeting areas with heavy traffic but is fishing a little slower than the rest of the competitors in the areas.
"It seems like there are flurries of activity followed by mostly slow periods," Snowden said. "I was able to capitalize and I was just fortunate. It was one of those days where I put it all together."
Snowden has finished second in BASS competition three times but is still looking for his first BASS win. With a victory, the three-time Classic qualifier would earn $100,000, pushing his career BASS earnings to nearly $500,000.
Menendez moved from 41st place to second Friday with a catch of 24 pounds, 9 ounces. A two-time BASS winner, Menendez started hot and finished on fire. He boated a 5-pounder on his third cast and attributed much of his success to the wind.
The 43-year-old said he covered a lot of water, searching for the fish that were positioned correctly due to the strong wind. When he found the ideal scenario, he would cast a few times and generally entice a quick bite.
"Florida has always been my nemesis. Not today," said Menendez, whose two-day total was 34 pounds, 13 ounces. "I fished in stealth mode all day and it paid off. These fish don't like to be scared and you have to be extremely quiet."
Although Menendez made a huge leap, the biggest limit of the day belonged to Bobby Lane of Lakeland, Fla. Lane scored a limit weighing 26 pounds, 9 ounces, and jumped an astounding 82 places into third.
Lane, the brother of fellow Elite angler Chris Lane, mixed up his pattern Friday. The 33-year-old predominantly flipped for his bass Thursday, but considering the cloudy, windy conditions, he stuck with a spinnerbait Friday, a primary pattern he used at the 2008 Bassmaster Classic on South Carolina's Lake Hartwell when he finished fourth.
The change paid off, as Lane was able to catch fish throughout the day, often fishing areas after other pros departed. He found the majority of his bass on the outside grass and was able to upgrade his weight throughout the day.
"This is the biggest catch I have ever weighed at the Harris Chain," said Lane, whose father, Robert, is fishing as a co-angler in the event. "It was chuck and go all day. I caught them early and late and nothing went wrong. It was just a great day."
Rounding out the top five were Rick Morris of Virginia Beach, Va., in fourth with 31 pounds, 14 ounces, and Mike McClelland of Bella Vista, Ark., in fifth with 31 pounds, 1 ounce.
Thursday's leader, Bill Lowen of North Bend, Ohio, slipped to sixth with 30 pounds, 14 ounces. Bryan Hudgins of Orange Park, Fla., in second Thursday, dropped to 13th place with 28 pounds, 6 ounces.
2007 Toyota Tundra Bassmaster Angler of the Year Skeet Reese was in 25th place Friday, while 2007 AOY runner-up Kevin VanDam was 41st. The Elite competition ends Sunday, and pros are building points in the 2008 Bassmaster Angler of the Year race. The winner will be determined after the 11 Elite events, with the top 36 in the standings qualifying for the 2009 Bassmaster Classic.
In the co-angler division, Jim McDevitt of Eldon, Mo., maintained his lead in the chase for the $25,000 top prize. Trailing McDevitt was Bryan Talmadge of Pell City, Ala., with 20 pounds, 10 ounces, and Ted Roberts of Eustis, Fla., with 20 pounds, 5 ounces.
Sponsors of the Bassmaster Elite Series include Toyota Tundra, Advance Auto Parts, Berkley, Lowrance, Mercury, Purolator, Skeeter, Yamaha, Evan Williams Bourbon, Longhorn, OPTIMA Batteries, Triton Boats, Costa Del Mar, MotorGuide and Ramada Worldwide.
About BASS
For 40 years, BASS has served as the authority on bass fishing. With its considerable multi-media platforms and expansive tournament trail, BASS is guided by its mission to serve all fishing fans. Through its industry leading publications Bassmaster Magazine, BASS Times and Fishing Tackle Retailer and comprehensive web properties in www.Bassmaster.com and www.ESPNOutdoors.com, the organization is committed to delivering content true to the lifestyle. Additionally, television programming on ESPN2 continues to provide relevant content from tips and techniques to in-depth tournament coverage to passionate audiences.
The organization oversees the prestigious Bassmaster tournament trail which includes the Bassmaster Elite Series, Bassmaster Opens, Women's Bassmaster Tour and the Bassmaster Classic, the ultimate celebration of competitive fishing. Through its grassroots network, the BASS Federation Nation, BASS sanctions more than 20,000 events annually.
BASS also offers a wide array of services to its more than 525,000 members while spearheading progressive, positive change on issues related to conservation and water access. The organization is headquartered in Celebration, Fla.