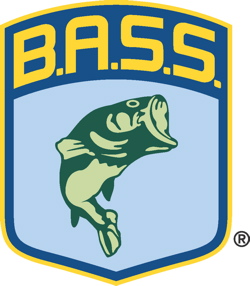 Mother and daughter BASS anglers, Debra and Kim Petrowski of Arlington, Texas, both qualified to compete in the Oct. 23-25 Women's Bassmaster Tour Championship presented by Academy Sports & Outdoors, the season-ending event on Lake Hamilton out of Hot Springs, Ark.
They won't be fishing against each other: Debra qualified in the pro division, 23-year-old Kim in the co-angler division. They earned their championship berths by staying in the top 20 in their respective divisions' points races after traveling the country together to compete in the 2008 circuit's four regular-season events.
"I'm really excited," said Debra. "I was confident I'd qualify, but I was anxious for Kim to make it too. Her qualifying makes the championship even more special for me."
Debra will compete for the WBT Championship title and first-place pro prize, a $55,000 Triton/Mercury boat package and $5,000. Kim's eyeing the top co-angler prize, a $37,500 Skeeter/Yamaha rig and $3,250.
"After the championship, we're hoping to be a three-boat family," said Kim, explaining that she now shares a boat with her mother and father, Mark. "I set a goal to make it to the championship this year, and knowing it would be a first for us both was a big incentive. Still, making it really shocked me."
Besides a season champion, the Lake Hamilton event will produce the first woman to qualify for a Bassmaster Classic. As the winner of the Toyota Tundra WBT Angler of the Year points race, the pro will earn a berth in the 2009 Bassmaster Classic, set for Feb. 20-22 on the Red River out of Shreveport-Bossier City, La. The AOY will also win a Toyota Tundra.
Currently in 15th place, Debra knows the Classic spot will likely go to a pro higher in the points standings than she is. For her, the mother-daughter entry in their first championship event is milestone enough.
"This is the first year she was able to fish all season because of her work," said Debra of her daughter. "The women on the trail need to watch out for her. She's an upcoming pro."
Debra and Kim have scouted Lake Hamilton.
"I feel like I can do well there," Debra said. "It's got a lot that I like — boat docks, rock, wood, deep water, shallow water."
Both mother and daughter give a lot of the credit for their success to Mark Petrowski, Debra's husband, who also competes in BASS events, including as a co-angler in the Bassmaster Opens alongside Debra.
"Mark is our 'caddy.' He makes sure we go to sleep, he makes sure we wake up, he feeds us — he takes care of everything," Debra said.
STONE FLIES: On Oct. 29, Bassmaster Elite Series pro Marty Stone is scheduled be a passenger aboard an F-15E Strike Eagle out of Seymour Johnson Air Force Base in North Carolina.
The two-seater F-15E is normally manned by a U.S. Air Force fighter pilot and a weapons systems officer. Stone will take the latter's seat for his trip on an aircraft capable of Mach 2.5, or 1,875 mph.
"It will be just me and the pilot, that's it," said Stone. "This is the privilege of privileges."
Stone will have to pass a flight physical, take ejection-seat training and learn how to operate a parachute — "in case something bad happens, I've got to know how to bail out," he said.
The Fayetteville, N.C., bass pro — who, by the way, says his life insurance coverage is extensive and the policy is up to date — might even get the chance to take the controls.
"From what I understand, I'm going to get to take the throttle and drive this sucker a little bit," Stone said.
Just how does a bass pro score a ride in an F-15E, let alone get to steer it for a few minutes?
Stone tells the story: "I met Major Fritz Boudreaux at the Toho Classic (2006 Bassmaster Classic on Lake Tohopekaliga in Florida) when he came up and thanked me for some of the things I've done with the Army — help out with tournaments, for example. We've kept up with each other.
"One day we were talking and I said, 'I've got three things in my life I want to do: I want to drive a NASCAR stock car, I want to fly with a fighter pilot, and I want to train with the U.S. Army Special Forces. I told him I'd done the Richard Petty Driving Experience. He said, 'I think I can take care of the next one.' He has worked relentlessly for the past four months, and it looks like it's going to happen.
"They take certain people up, but it's not often that people outside of their world get to go up. I have some friends in the military that are colonels and they've never once been up in a bird like this. This is one of those once-in-a-lifetime experiences."
BASS is planning to mount a camera in front of Stone to capture his ride-along experience and will cover the flight for Bassmaster.com.
"I want to go as fast as it can go, I want to go as high as it can go, I want to go as low as it can go, and I want to spin around and around. What have I got to lose? I'm going to be up there one time, and if I get sick on camera, big deal. I went up, nobody else did," Stone said.
And about that Special Forces training: "I have a buddy who said, 'You better be careful what you ask for.' He's trying to arrange this for me. I'm not in shape right now to do it, but I've been working out, so maybe next winter. I admire these guys so much, I want to see how they actually train and obtain that focus it takes to do their jobs. They have to have a focus that's above and beyond anybody's imagination. It's an honor to be able to hang out with some of these soldiers."
ONE TO WATCH: Three more qualifiers for the 2009 Bassmaster Classic will be determined Saturday when the Bassmaster Southern Open circuit wraps up on Alabama's Lake Guntersville.
The top three anglers in the Southern Open points race will land Classic spots. They'll go up against 48 other competitors in a bid for the $500,000 first-place prize in the Feb. 20-22 Classic on the Red River out of Shreveport-Bossier City, La.
Also after the three-day Guntersville event, the top 10 in the points standings will be invited to join the 2009 Bassmaster Elite Series.
Daily results of the Southern Open season finale will be online at www.Bassmaster.com. Live, streaming video and real-time leaderboards will be on the site during the daily weigh-ins beginning at 3:50 p.m. ET.
ALABAMA TEAM SCORES BCWC WIN: A six-man team from Alabama came from behind last Saturday to win the 2008 Bass Club World Championship on Fort Gibson Lake in Oklahoma.
With a team total of 125 pounds, 8 ounces, the River Region Bass Fraternity made up a deficit of more than 5 pounds on the final day. The team outfished 38 other teams made up of BASS Federation Nation club members from across the country.
Each member of the Alabama team won a $50,000 Skeeter/Yamaha boat rig.
The winning Alabama anglers were Mike Keel of Auburn, Chris Rutland of Wetumpka, Mark McCaig and Tim Hurst of Oxford, Coby Carden of Calera, and Jamie Horton of Centreville. Keel's three-day total of 40 pounds, 12 ounces, was the biggest contribution to the team's total weight.
To access results of the competition and photo galleries, click here.
NEW ELITE BABY: Bassmaster Elite Series pro Brian Clark and his wife, Heather, of Haltom City, Texas, are the proud parents of a baby boy born Oct. 10. Named Brodie, he'll be coming home soon to be with his sibling, Ryder, the Clarks' first child.
5 FOR HALL OF FAME: The 2000 Bassmaster Classic champion, Woo Daves of Spring Grove, Va., and the late John Powell, a pioneer of the sport and six-time Classic qualifier, were two of the five people tapped last week as 2009 inductees to the Bass Fishing Hall of Fame.
Bassmaster writers and photographers Steve Price of Mineola, Texas, and the late Tim Tucker of Cross Creek, Fla., will be recognized for their extensive journalistic contributions.
The fifth inductee named was Irwin Jacobs, owner of boat-building giant Genmar Industries.
The nonprofit group will induct the Class of 2009 on Feb. 19 in a ceremony during the 2009 Classic, Feb. 20-22 in Shreveport-Bossier City, La.
More information is available at www.BassFishingHOF.com.
BAIN ON POSSIBLE CLASSIC BERTH. "I'm not anxious, I would have to say I'm really excited, I'm just excited to have had a great year, and I'm really proud of my achievement thus far. Anything that happens from here on in is really a bonus. I'm having a good time." – Kim Bain on her 2008 Women's Bassmaster Tour presented by Academy Sports & Outdoors campaign. Bain is the favorite to become the first female to secure a berth in the Bassmaster Classic.
About BASS
For 40 years, BASS has served as the authority on bass fishing. With its considerable multi-media platforms and expansive tournament trail, BASS is guided by its mission to serve all fishing fans. Through its industry-leading publications Bassmaster Magazine, BASS Times and Fishing Tackle Retailer and comprehensive Web properties in Bassmaster.com and ESPNOutdoors.com, the organization is committed to delivering content true to the lifestyle. Additionally, television programming on ESPN2 continues to provide relevant content – from tips and techniques to in-depth tournament coverage – to passionate audiences.
The organization oversees the prestigious Bassmaster tournament trail, which includes the Bassmaster Elite Series, Bassmaster Opens, Women's Bassmaster Tour and the Bassmaster Classic, the ultimate celebration of competitive fishing. Through its grassroots network, the BASS Federation Nation, BASS sanctions more than 20,000 events annually.
BASS also offers an array of services to its more than 500,000 members while spearheading progressive, positive change on issues related to conservation and water access. The organization is headquartered in Celebration, Fla.