IGFA Online Auction Starts Today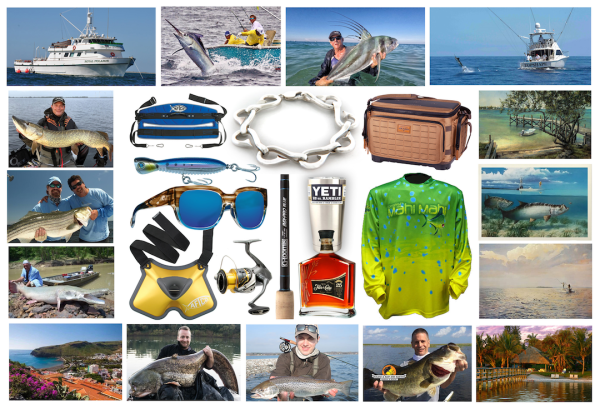 DANIA BEACH, FL – The International Game Fish Association (IGFA) announced today the launch of their annual online auction, featuring an incredible and diverse selection of fishing tackle, trips, clothing, boat accessories, artwork, jewelry and more. Click here to browse items and place your bids.
Items featured in the online auction include bucket-list trips to Tropic Star Lodge and Cape Verde, world-class tackle from brands like Shimano and AFTCO, custom IGFA coolers from YETI, limited edition from rum Flor de Cana and a wide selection of angling-related artwork.
"We are very excited about the launch of the 2020 online auction," said IGFA President Jason Schratwieser. "I want to personally thank all the companies that donated, especially during these tough times. To everyone else, please get online, place your bids on great items, and help support the important work of the IGFA!"
The IGFA online auction runs from Monday, June 22, 2020, to Sunday, June 28, 2020, at 11:59 p.m. (EST). Bidding can take place from anywhere in the world. All money raised from the online auction helps to support the IGFA's programs and initiatives in game fish conservation and youth angling education.
To place browse items and place your bids, please visit: https://one.bidpal.net/2020igfaonline/welcome.
About the IGFA
Founded in 1939, the IGFA is a nonprofit organization committed to the conservation of game fish and the promotion of responsible, ethical angling practices through science, education, rule making, record keeping and recognition of outstanding accomplishments in the field of angling. The IGFA also maintains world records in freshwater, saltwater, fly fishing and junior angler categories. The IGFA has members in more than 100 countries.