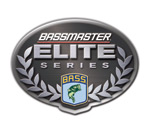 By this weekend, Bassmaster Elite Series pros will be back on the road, headed to New York for the final two events of 2008.
If the pro is a "bubble boy," right now he's feeling the pressure to earn enough points to help him into the 2009 Bassmaster Classic.
Those on the bubble include the pro in 36th place and anyone within a few spots, up or down, of that position, the final pro who'll qualify for the Classic through the Elite Series points standings, the same ranking system that determines the Toyota Tundra Bassmaster Angler of the Year. At the end of the season, the top 36 pros will earn berths in the Feb. 20-22 Bassmaster Classic on Louisiana's Red River out of Shreveport-Bossier City.
Making it into the Classic field can boost a pro's career. The prestige, media attention and sponsor support gained by being a Classic qualifier is a huge plus — not to mention that the Classic is the season's most lucrative tournament. The winner will get $500,000, but even the contender who finishes in 50th will win $10,000.
The first of the remaining two shots at making the Classic will be the Empire Chase, July 31-Aug. 3 on the vast Lake Erie-Niagara River fishery out of Buffalo. The last chance is just a few days later, the Champion's Choice, Aug. 7-10 on Oneida Lake out of Syracuse, N.Y. By Aug. 10, most pros will know their status.
Rick Morris of Virginia Beach, Va., who has qualified for two Classics in his career, is on the bubble, in 37th, one tick below the cutline. But because defending Bassmaster Classic champion Alton Jones of Waco, Texas, who is sixth in the standings, will automatically qualify for the 2009 Classic, that opens up the opportunity for the pro in 37th to qualify, too.
On either side of Morris are 1999 Classic champ Davy Hite of Ninety Six, S.C., who's in 36th place, and Britt Myers of Lake Wylie, S.C., in 38th place.
Morris said he has spent the past few weeks resting, spending time with his family and formulating a game plan. He's well aware of his precarious position, but he's pretty cool about it and is looking to his strengths.
"I fished the Northern Opens for many years, so I have a little bit of an advantage in northern waters, and more experience on Erie than a lot of the other Elite anglers do. I'd say about a third of the field is a little shaky up there."
He also knows exactly where it went wrong for him this season.
"I had one tournament when I weighed in only four fish one day," Morris said, referencing the Southern Challenge in June on Alabama's Wheeler Lake. "One more fish would have been enough points to move me up. One mistake can definitely make a difference in your whole year.
"And that can happen where we're going next, because we're gong to be fishing some big water. But I'm pretty comfortable up there — I was in the top 12 at Lake Erie last year, and I usually always get a check at Oneida. If I get a check at both events, it'll be enough to keep me in. At this point of the game, it takes a lot to fall and a lot to move up.
"There's no guarantees when it comes to bass fishing. One bad day could cost me the Classic. It's a little bit scary … but I've just got to go up there and do it. Making the Classic is what we all do this for."
SKEET GOES TO THE ESPYS. ESPY nominee Skeet Reese of Auburn, Calif., didn't come home with the trophy, but the experience of the star-studded ceremony in Los Angeles was worth the trip.
Reese, the reigning Toyota Tundra Bassmaster Angler of the Year, was nominated for the Best Outdoor Athlete award. It was won by mountain climber Army Capt. Scott Smiley, who scaled Mount Rainier in 2007 despite having lost his sight in the war in Iraq.
"I had some really tough competition," Reese said. "Overall, I think it was an amazing event. To meet athletes I've watched for years on TV was pretty cool, like Jerome Bettis, Brett Favre, Eli Manning, Annika Sorenstam — the list goes on and on. There were so many world-class athletes from all different sports in one place at one time. I don't think that happens outside of the ESPYs."
Reese said he spent some time explaining his career to the other athletes.
"Some of the guys from the New York Giants and I were talking about how we live our lives, like the traveling and being away from our kids," he said. "They were curious about what I did, so it was an opportunity to educate them about the world of bass fishing."
The ESPYs were televised July 20 on ESPN and ESPN HD.
TRICK OUT MY TOYOTA. Reigning Toyota WBT Angler of the Year Sheri Glasgow just picked up her prize, a 2008 Toyota Tundra CrewMax 4x4 Limited with all the extras.
"It is gorgeous, I mean gorgeous. You name it, this truck has it. They let me load it up, and it's tricked out," said Glasgow, who earned the vehicle by winning the 2007 AOY title in the Women's Bassmaster Tour presented by Academy Sports & Outdoors.
Toyota of Muskogee — the dealership in her Oklahoma hometown — handed the WBT pro the keys in a ceremony that marked the conclusion of several months of arrangements to build the truck to her specifications.
"The dealership and Toyota did everything they could to get the truck just right," Glasgow said. "It's such an unusual truck, the guys at Toyota of Muskogee were as excited as I was to first see it."
The four-door truck has a beige leather interior with ostrich leather insets on the doors, console and headrests, a creation of the custom boot maker Lucchese. The exterior has a two-tone custom paint job, a combination of "super white" with "desert sand mica" along the bottom. Other extras include 20-inch alloy wheels, matte-black running boards, a backup camera, built-in GPS navigation unit, moonroof, power-adjustable tow mirrors and a sound system with 12 speakers.
Among those on hand to witness the handing over of the keys was 9-year-old fishing fan Riley Hamm, daughter of Toyota of Muskogee's general manager, Rick Hamm. She had asked her father if she could meet Glasgow and get her autograph.
"He had mentioned that his daughter loves to fish with (Zoom) Brush Hogs in ponds, so I brought her some," Glasgow said. "I walked in and heard her say, 'Look, Dad, Brush Hogs!' and I hadn't even gotten over to her yet."
THE FUTURE OF FISHING. A group of Bassmaster Elite Series pros will join children from across the nation next weekend for some prime fishing time while in Buffalo for the July 31-Aug. 3 Empire Chase on Lake Erie and the Niagara River.
Along with the Future Fisherman Foundation, Angel Anglers from among the Elite pros will accompany about 40 kids from Boys & Girls Clubs from around the country on a fishing excursion Saturday, Aug. 2, out of NFTA Boat Harbor, where the Empire Chase competitors will launch each morning.
The Angel Anglers program was started about four years ago by Elite pro Randy Howell of Springville, Ala., and a longtime friend, as a way to bring joy and a good time to children and to promote the sport of bass fishing with positive, community-related stories.
"We do it everywhere we go," Howell said. "It's really great to spend time with the kids and to hear their fishing stories."
Anne Danielski, executive director of FFF, said the experience and the Angel Anglers have an immeasurable impact on kids' lives.
"The kids, many of whom are from the inner city and have more of an uphill struggle than most of us do, are fishing with the best anglers in the world and what really matters is that these pros are taking time to share what they love with them," Danielski said. "The Foundation supports and advances the notion that getting kids out of doors and exposing them to healthy activities like fishing will have many benefits. It teaches them patience; it enfranchises them to their aquatic resources while reinforcing conservation and stewardship, and fishing is just plain fun!"
SKEETER SATISFIES. Marking its 60th anniversary this year, Skeeter now has yet another reason to celebrate.
Last week Skeeter earned its seventh consecutive CSI Award for Customer Satisfaction from the National Marine Manufacturers Association, a non-profit association of more than 1,400 companies that make products used by recreational boaters.
The 2008 award means that the vast majority of Skeeter boat buyers between April 1, 2007, and March 31, 2008, gave their new boat a top rating — 90 percent or higher in an independently measured standard of excellence set by the NMMA.
"This award shows the dedication that our company and our dealers have to providing the highest levels of service to our customers," said Jeff Stone, senior vice president/general manager of Skeeter Products Inc., which is based in Kilgore, Texas.
About BASS
For 40 years, BASS has served as the authority on bass fishing. With its considerable multi-media platforms and expansive tournament trail, BASS is guided by its mission to serve all fishing fans. Through its industry-leading publications Bassmaster Magazine, BASS Times and Fishing Tackle Retailer and comprehensive Web properties in Bassmaster.com and ESPNOutdoors.com, the organization is committed to delivering content true to the lifestyle. Additionally, television programming on ESPN2 continues to provide relevant content – from tips and techniques to in-depth tournament coverage – to passionate audiences.
The organization oversees the prestigious Bassmaster tournament trail, which includes the Bassmaster Elite Series, Bassmaster Opens, Women's Bassmaster Tour and the Bassmaster Classic, the ultimate celebration of competitive fishing. Through its grassroots network, the BASS Federation Nation, BASS sanctions more than 20,000 events annually.
BASS also offers an array of services to its more than 525,000 members while spearheading progressive, positive change on issues related to conservation and water access. The organization is headquartered in Celebration, Fla.