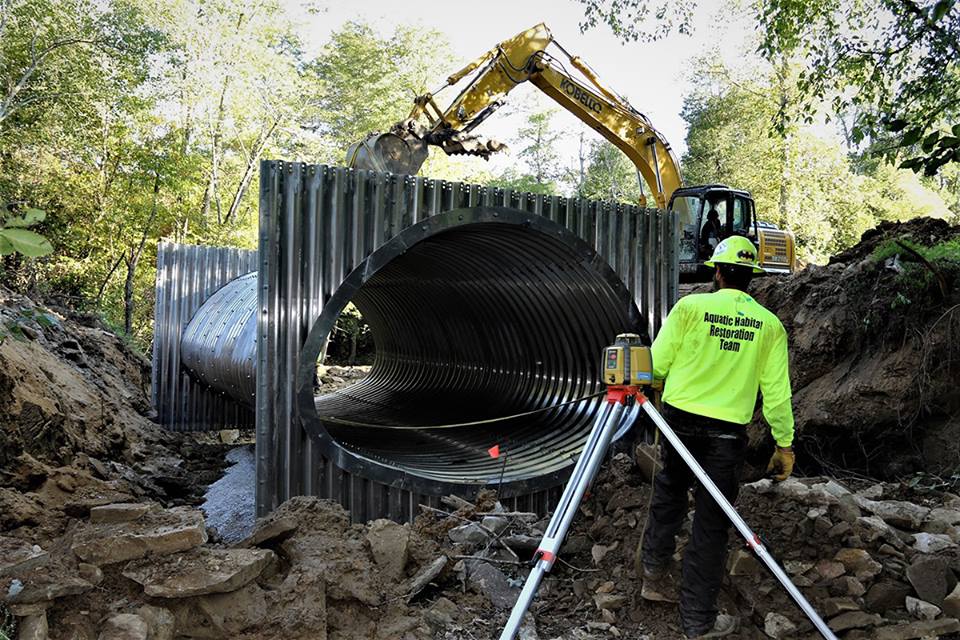 We want them to boldly go where they used to go! In the Northeastern United States, the Fish and Wildlife Service is committed to restoring fish migration by replacing old culverts with fish-friendly culverts.
The U.S. Fish and Wildlife Service (FWS) is working with partners across the Northeast to remove aging dams, install fish-friendly culverts and bridges and eliminate other obstructions to restore rivers and river systems to their natural condition.
In the past year, FWS awarded more than $1 million in funding for restoration projects throughout the Northeast. FWS announced 22 projects funded through the Service's National Fish Passage Program (NFPP), which is dedicated to removing barriers to aquatic connectivity and restoring healthy river habitat.
Collectively, the projects will restore 1,442 miles of river habitat, which will improve mobility for migratory fish and host fishes for mussels, reduce risks of flooding to communities and enhance recreational opportunities.
"Our rivers are lifelines for communities in the Northeast -- providing recreation, water quality, strong economies and other benefits, said Wendi Weber, FWS Northeast Regional Director. "By connecting and opening rivers and river systems we're helping wildlife thrive and creating safer, healthier communities for people."
Partners on the projects range from conservation organizations, such as Trout Unlimited and American Rivers, to state agencies and municipalities, to local organizations like Project SHARE in Maine. During the past decade, partners across the Northeast have matched the Service's contribution at nearly 5:1, contributing $56.1 million to the Service's $12.5 million to restore aquatic connectivity and protect communities.
Funded projects include:
In Massachusetts, the Service will work in cooperation with the Ipswitch River Watershed Association on removal of the South Middleton Dam to reconnect 57 miles of historic spawning and nursery habitat in the Ipswich River for species such as alewife, brook trout, American eel, and American shad. This is a significant hazard dam, and removal will alleviate the threat of flooding or dam failure for the surrounding community.

In Virginia, the Service will support the Canaan Valley Institute in removing the Elk Garden dam to improve fish passage to 15 miles of habitat, improve mussel habitat, and eliminate the concerns about safety and excess sediment release associated with possible failure of the degraded dam structure.

In Pennsylvania, the Service has paired with American Rivers to remove dam remnants on Dunbar Creek, which will provide fish passage for brook trout, reconnect floodplain and 44 miles of stream habitat, and improve angling access.