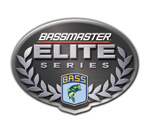 SYRACUSE, N.Y. – Putting to rest a seven-year drought, Dean Rojas of Lake Havasu, Ariz., scored victory at the Champion's Choice presented by Ramada Worldwide on New York's Oneida Lake, the final Bassmaster Elite Series event of the season. With the victory, Rojas crossed the $1 million mark in career BASS earnings and upped his victory tally to three by posting a four-day total of 65 pounds, 2 ounces, which was enough to hold off hard-charging Kevin Langill of Terrell, N.C., and 2006 Toyota Tundra Bassmaster Angler of the Year Mike Iaconelli of Runnemede, N.J.
Fishing fans can watch the on-the-water action from the Aug. 7-10 Champion's Choice on The Bassmasters, which airs Saturday, Aug. 16, at 9 a.m. ET on ESPN2.
Rojas found success rotating in three primary areas throughout the tournament. Known for his proficiency with a frog, he employed that technique throughout the tournament while mixing it up with a Slurpee's brush beaver flipped to shallow, grassy areas.
With changing weather conditions, Rojas said it was important to adapt and be flexible. Through the four-day event, anglers experienced rain and hail mixed with periods of sunshine.
Known for its smallmouth, Oneida yielded largemouth to most of the top competitors including Rojas. After narrowly missing out on a victory and ultimately finishing second at the Bassmaster Memorial staged on Oneida Lake and Lake Onondaga in 2007, Rojas was able to exact a measure of redemption on a New York fishery.
"This is so awesome," said Rojas, 37. "I've had my fair share of crash and burns over the years but it just makes this so much sweeter. I had such a clean practice and when the season started I knew that I would do well on Oneida."
With his solid showing at Oneida, Rojas moved up to 7th in the Toyota Tundra Bassmaster Angler of the Year standings, earning a $28,000 bonus for his placement. Sunday, he landed the Purolator Big Bass of the Day, a 4-pound bass, earning a $1,000 premium.
Rojas, who was born in New York, was presented with a Kermit stuffed animal on stage due to his steady use of the frog in Elite Series tournaments. Throughout the tournament, he used two Spro frogs to entice the biggest bass.
A new bait that was introduced at ICAST, called the popping frog, was Rojas' savior on Sunday. He threw the bait after his flipping pattern came undone and was able to catch 14 pounds, 8 ounces. The other bait was the Spro Bronzeye frog.
"Everything went my way this week," said Rojas. "I have been putting in the hard work all these years and it's nice to see it pay off in a big way. It was a wonderful week."
Moving up from third to second was Langill, who posted a four-day total of 60 pounds, 7 ounces. The North Carolina pro scored his highest finish ever in a Bassmaster Elite Series event and closes the season in promising fashion.
The 35-year-old pro keyed in on schooling bass all week. One of the indicators that he used to find his fish were the circling birds. When he saw a group of birds, he would cast to the areas they were near.
His pattern also relied heavily on his electronics and most of his weight was caught during the early portion of the day on Sunday. He was fishing a lipless crankbait over grass.
"It was just an awesome morning," said Langill. "The weather changed me though and that made things tough. I'm tickled to end the season this way."
Slipping from second to third was Iaconelli with 59 pounds, 4 ounces. In fourth was Dustin Wilks of Rocky Mount, N.C., with 59 pounds, 0 ounces. Taking fifth was Dave Wolak of Wake Forest, N.C., with 57 pounds, 9 ounces.
Posting solid finishes were 2008 Bassmaster Classic champion Alton Jones (6th) and Mike McClelland of Bella Vista, Ark. (11th).
With the season ending today, 84 Bassmaster Elite Series qualifying spots for 2009 were determined as well as 36 2009 Bassmaster Classic qualifiers, set for Shreveport-Bossier City, La., on Feb. 20-22. The spots were awarded based on the Toyota Tundra Bassmaster Angler of the Year standings, which can be found below.
The 2009 Elite Series schedule, which will begin next March, can be found on Bassmaster.com.
Known as the "thumb" of New York's Finger Lakes, Oneida is 21 miles long and 5 miles wide, with shelves and shoals formed by glaciers. The natural body of water features plenty of shoreline vegetation and an abundance of rocky offshore structure.
For more information, contact BASS Communications at (407) 566-2208 or visit Bassmaster.com. Visit ESPNMediaZone.com for ESPN's latest releases, schedules and other news, plus photos, video, audio clips and more.
Sponsors of the Bassmaster Elite Series include Toyota Tundra, Advance Auto Parts, Berkley, Lowrance, Mercury, Purolator, Skeeter, Yamaha, Evan Williams Bourbon, Longhorn, OPTIMA Batteries, Triton Boats, Costa Del Mar, MotorGuide and Ramada Worldwide.
About BASS
For 40 years, BASS has served as the authority on bass fishing. With its considerable multi-media platforms and expansive tournament trail, BASS is guided by its mission to serve all fishing fans. Through its industry leading publications Bassmaster Magazine, BASS Times and Fishing Tackle Retailer and comprehensive web properties in Bassmaster.com and ESPNOutdoors.com, the organization is committed to delivering content true to the lifestyle. Additionally, television programming on ESPN2 continues to provide relevant content from tips and techniques to in-depth tournament coverage to passionate audiences.
The organization oversees the prestigious Bassmaster tournament trail which includes the Bassmaster Elite Series, Bassmaster Opens, Women's Bassmaster Tour and the Bassmaster Classic, the ultimate celebration of competitive fishing. Through its grassroots network, the BASS Federation Nation, BASS sanctions more than 20,000 events annually.
BASS also offers an array of services to its more than 525,000 members while spearheading progressive, positive change on issues related to conservation and water access. The organization is headquartered in Celebration, Fla.