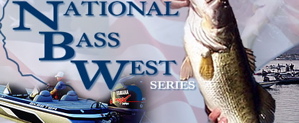 Thanks to the 50 teams that participated in this event. Total payout was $12,465
The weather looked to be a factor for this event but the rain did not come until after we blasted off the first boat. Many of the anglers commented that their pre-fish was extrememly tough however with the new weather the bite turned around and many of the anglers brought in limits to the scales.
Thank you to our awesome sponsors who enable us to payback 100% of the entry and the options to the anglers. SKEETER BOATS, YAMAHA MOTORS, RIVER MARINE, SAWYER COOK & CO. DAYS INN and our newest sponsor, TRAVEL LODGE right before the Windsor Launch Ramp. It has been recently bought out and re-modeled including all new beds, paint and carpeting. Special room rates to the anglers of $55 per night! For those of you that are fishing the National Guard in March should check out these hotels for great rates.
Thank you to the staff, Dale Riggert, Dave & Regina Seaberg, Tim Rath, Mike Esmay, Kelly Price and to Anlger's Pro Shop for the use of the release boat.
Here are the top winners of the event. For complete results and photos, please see our website www.nationalbasswest.com
Best wishes
Lynne Peterson
National Bass West
Place--Name--Big Fish--Total weight-- winnings
1. J. J. GIBBS-Ray LILLIARD 5.46 18.94 $5,130 1st big bass
2. Dean Rojas/Larry Locatis 3.40 15.67 $1,435
3. Tim Wilstermann/Chris Pennington 3.61 15.47 $1,070
4. John Turner/Jim Waits 4.01 15.19 $900
5. Ed Shaver/Aaron Manfield 3.86 14.46 $1,210
6. Roy Hawk/ Mark 3.41 14.45 $500
7. Gary Pinholster/Jeff Thomas 4.27 14.43 $880 2nd big bass
8. Jeff Meeks/Lynn Domby 3.15 14.24 $400
9. Larry and Jason Marquez 3.94 14.23 $350
10 Gary Williams and Jim Nemlowill 2.74 13.79 $300
11 Justin Kerr/John Perkins 3.64 13.78 gift cert from Trolling Motor Doctor prop of choice.
44th. Chris Walker/Jeff Pacewic 4.17 $290 3rd big bass